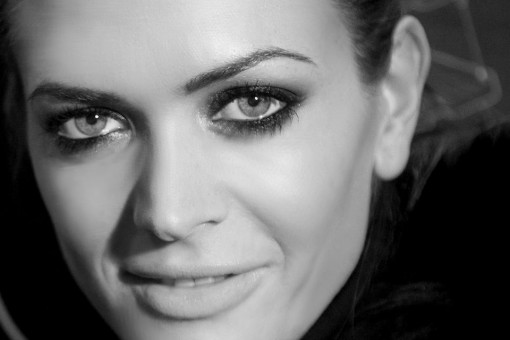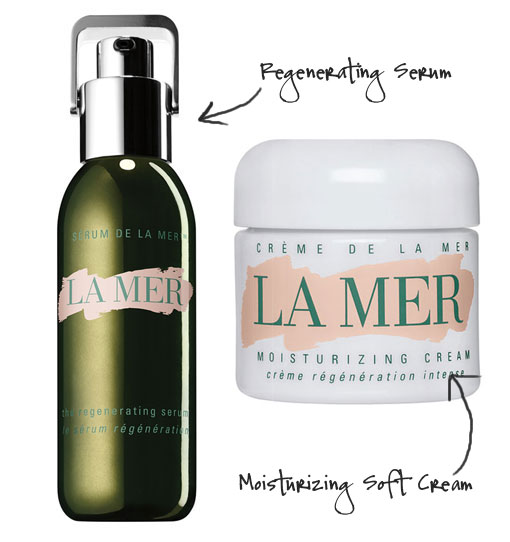 My schedule has been "out of control" and naturally between flying, appearances and everything else, my skin was showing just a bit of the strain. A few weeks ago I discovered a miraculous moisturizing serum and cream from "La Mer" which is actually dubbed "The Miracle". Borne from La Mer's heritage of healing, this transformational serum and moisturizing cream dramatically diminishes the look of lines and wrinkles and infuses skin with youthfulness. I started a new regimen and sure enough, my skin is so much softer, firmer with wrinkles and pores (honestly) noticeably less visible.
How To Use: Step 1: I apply a small amount of the Serum to my neck, face, and under the eye area. You can feel the soothing effects instantly. Love that! Step 2: I smooth the cream over the same areas; it rejuvenates my skin with youthfulness.
For more information or holiday shopping, go to La Mer. In the U.S., La Mer Serum ($260) and 2 ounce size La Mer Moisturizing Cream ($275) are available at Nordstrom. In Belgium you can find the La Mer Serum for €264 and the La Mer Cream (30 ml ) at Parfuma. €135.
For that little extra glow and a very special splurge, La Mer Serum and Moisturizer is really worth trying; I am sure you'll love it as much as I do!
-Astrid Bryan