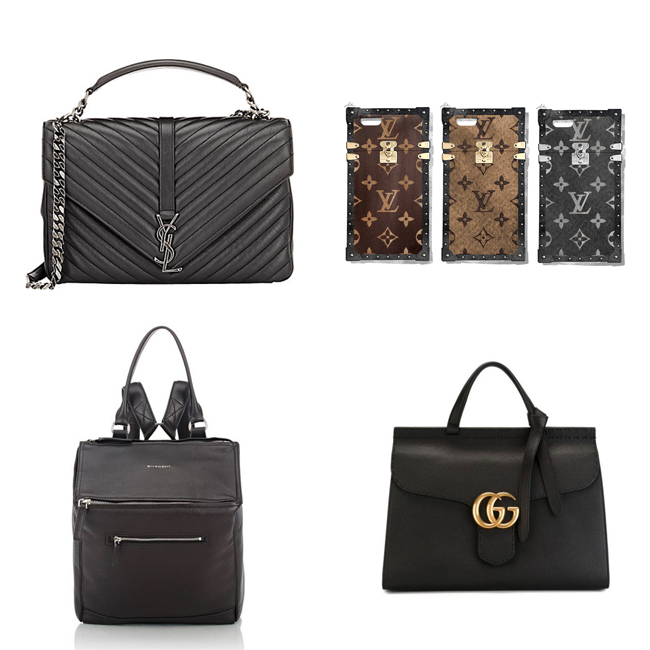 So how do you pick a forever bag? Very carefully especially when you have one your holiday wish list. It's an investment that's meant to stand the test of time, trends, and your own capricious nature. It's also the classic in your wardrobe that you treat with the utmost care. It's a certified treasure no matter how long you've had it. Timeless. It's a thing of beauty and carries memories with it as the years go by. What would you choose if you could? We put ourselves to the test and our choices are as unique as we are. (Fit us to a T)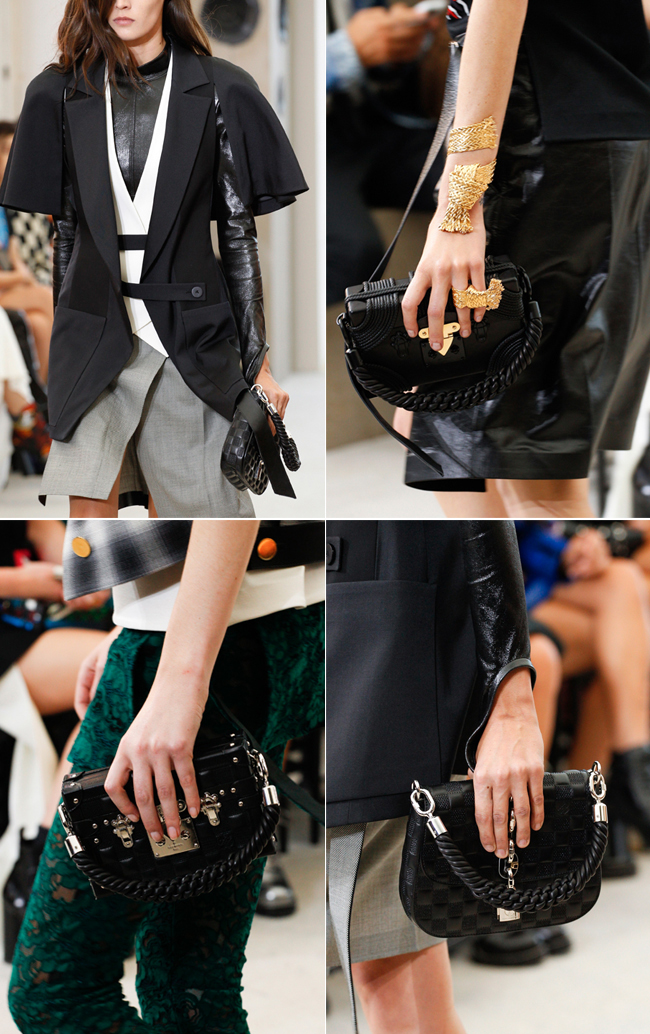 NJ'S BAG
All you need these days is your iPhone or Android. Hence, my bag is not a bag but the Louis Vuitton Petite Malle iPhone Cases that showed up at the SS17 Runway show. I am actually seriously obsessing about these beauties. Debuting in at least five different colorways, from the classic Monogram to red croc and gold monogram, they aren't due in-store for months. I'll take an IOU. Why or why did they not rush them out in time for the holidays!?!? But, if I am going to be pinned down to a bag, I gotta go for a classic Louis Vuitton petite malle SS17 version in black. What else!? (again). The latest version has the most stunning strap so it doubles as the perfect shoulder bag or clutch and there is also a dreamy soft black shoulder bag in a classic Damier checkerboard embossed print.

LAUREN'S BAG
I have been in love with this Saint Laurent Large Monogram Bag ever since I first laid eyes on it in Barneys way back when… Now that times have changed and we are shopping smarter and buying more of investment pieces, I really put a lot of thought into what bag I want to invest in next. It's got to be functional, the right size, and most importantly be a bag that I can see myself wearing for many seasons to come. This one totally fits the bill, yes please Santa!!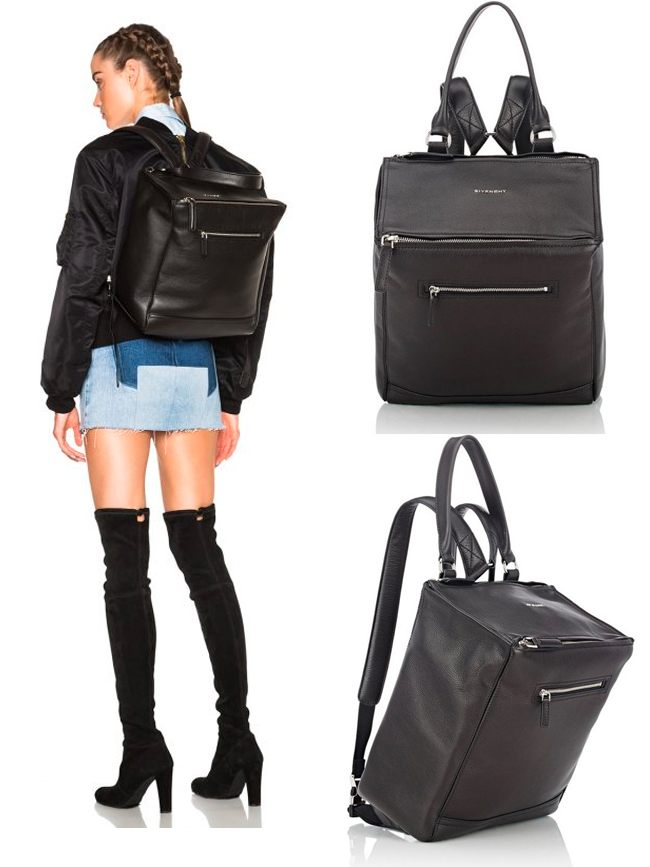 RACHAEL'S BAG
Givenchy Pandora Backpack in Black (of course)
Anyone that knows me knows that purses aren't really my thing. I'm all about jackets and boots, which is why it comes as no surprise that my Alexander Wang Brenda Camera Bag goes with me everywhere, it has everything I desire in my accessories: black leather, silver hardware, zippers, and a grungy "moto" vibe. The only thing missing is space, and functionality. When discussing the topic of "Forever Bags" with the other ladies at the Blonde and the Brunette, I realized that I need something timeless to fit my lifestyle that will allow me to carry my precious necessities like a laptop, water bottle, and a million half empty chap-sticks. I had no idea what to look for, until I saw it. It was love at first sight from across the floor at Barneys, I walked over to Givenchy and picked up the black, grained leather, zipper-clad backpack and knew I had to have it. (Shopping Hack: it's on sale right now! Shhhh.)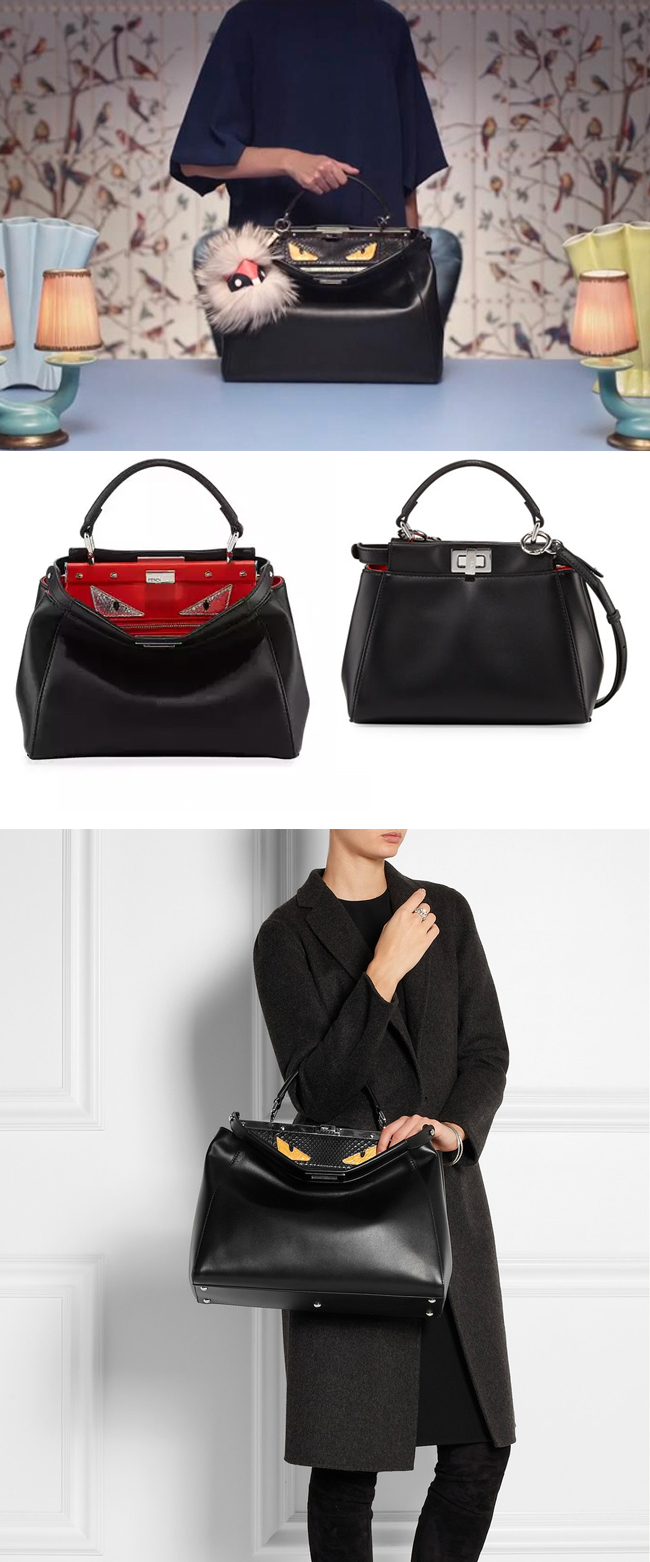 JACKIE'S BAG
When I was asked to pick my forever bag, I thought it had to be something that was a basic staple, but also have a pop of character that matches my personality. I have been madly in love with Fendi since I was gifted my beloved Fendi Buggie that goes with me everywhere! Size was also an issue, if its going to be an investment forever bag its got to be able to hold all the goods! This one hits the mark, classic style, cute character, and just the right size!

JADAN'S BAG
Would you believe it? I too chose, you guessed it, a black handbag. When I think of a forever handbag, I immediately think black, and then my mind immediately goes to designers who have stood the test of time. Like Saint Laurent, Louis Vuitton, and Givenchy before me, Gucci has earned a spot in the forever classic hall of fame. This year in particular, their collections have won my heart over and then some. It's as if they stopped the clocks and turned back time with the resurgence of their most iconic pieces. From their horse-bit loafers (which I may or may not have splurged on for my birthday, oops!) to the throwback readers awe'd on the runway, to the furry mules everyone's been rockin' around town. I think it goes without saying, Gucci can do no wrong in my eyes. When asked what my dream "forever" handbag might be, there was no question. It is, and always will be, the Gucci Marmont Leather Top Handle Bag. As timeless as it is beautiful, this handbag is a true classic.
There are three things you should ask yourself when choosing a forever handbag…
1. Can I see myself wearing it in five/ten years from now?
2. Is it practical?
3. Does it make me smile every time I look at it?
If you've answered yes to these three questions, you've found your forever bag. Now tell us yours.
xo,
-The Blonde & The Brunette Team
Select photos courtesy of spottedFashion.com and bagaholicboy.com