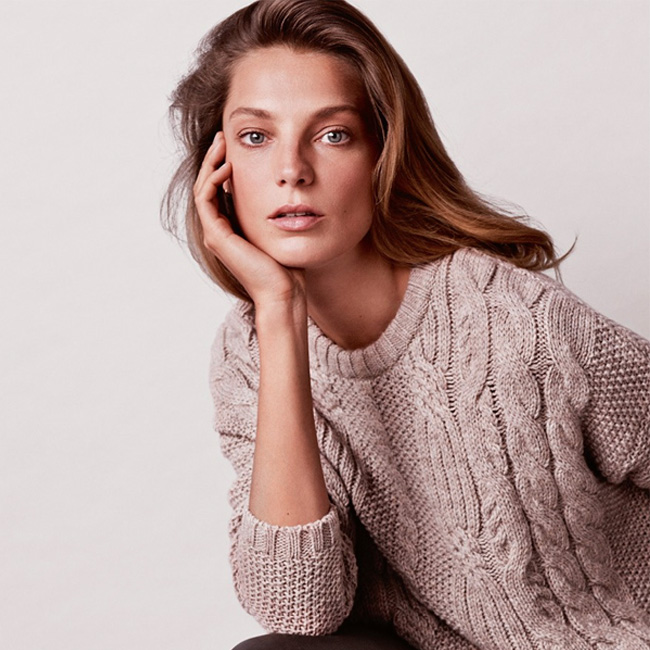 With the weather finally cooling down, we've started to give some serious thought to those Fall and Winter staples we'll be needing. Year after year we shop our closets and pull out those old cable knit sweaters we can't help but love. After seeing cable knit dresses, coats, and over-sized sweaters dominate the Fall15 runways, we know this beloved staple is not dead! Well this season, the humble knit has been elevated into the ultimate luxe must. The 'Fisherman' cable knit! It's actually a throwback to the sixties. With casual dressing a way of life, these cozy (and warm) sweaters are the perfect compliment to every outfit, for every occasion, and will be worth the investment!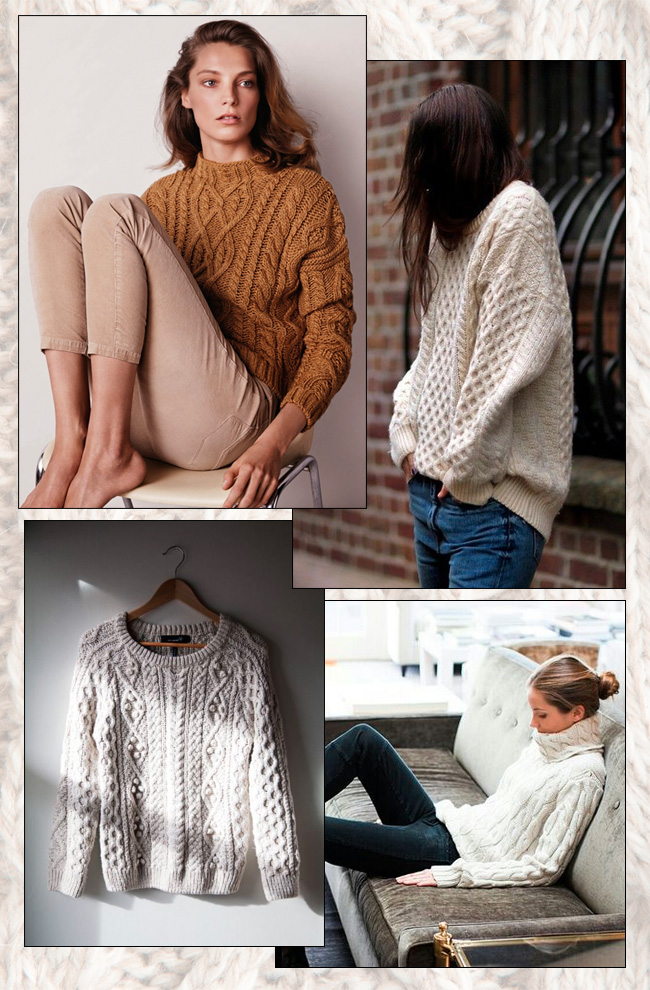 Even better, it is so versatile. It can be worn over shirts, paired as the perfect counterpoint to your beloved skinny jeans, under coats, and even on top of maxi dresses in a nostalgic nod to the 90s!
Even the celebs have been out spotted in this comfy staple! Try some of their style tricks. Hair tucked in. Shirt tail hanging out. Crazy hat.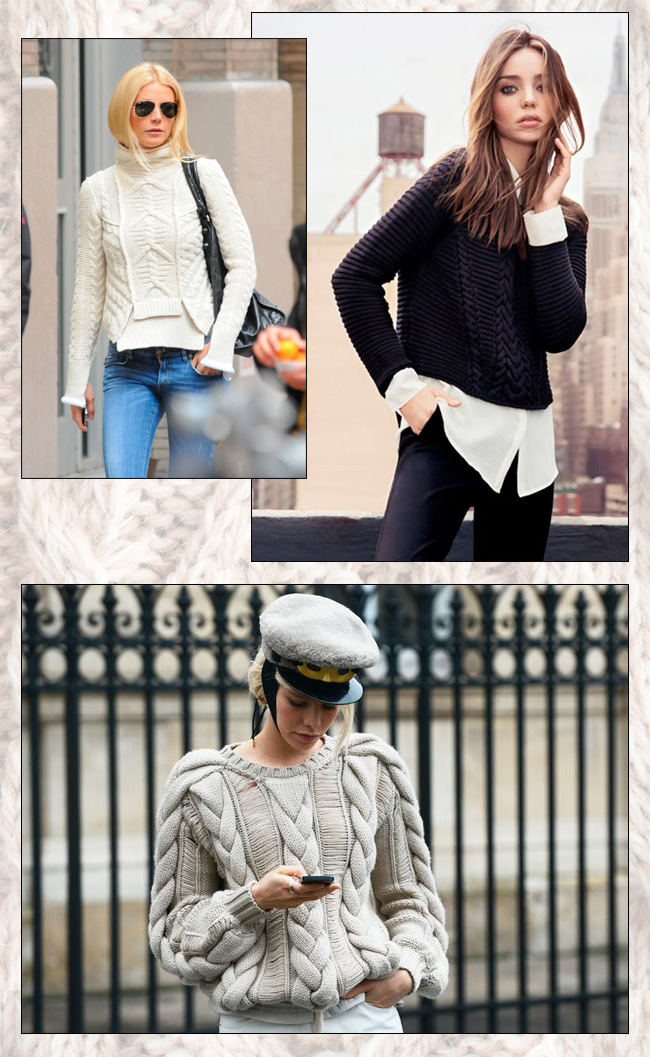 Here's a few of our favorites. We hear it's going to be another Arctic winter. You might as well get prepared.

xo,
-Lauren, The Blondette.