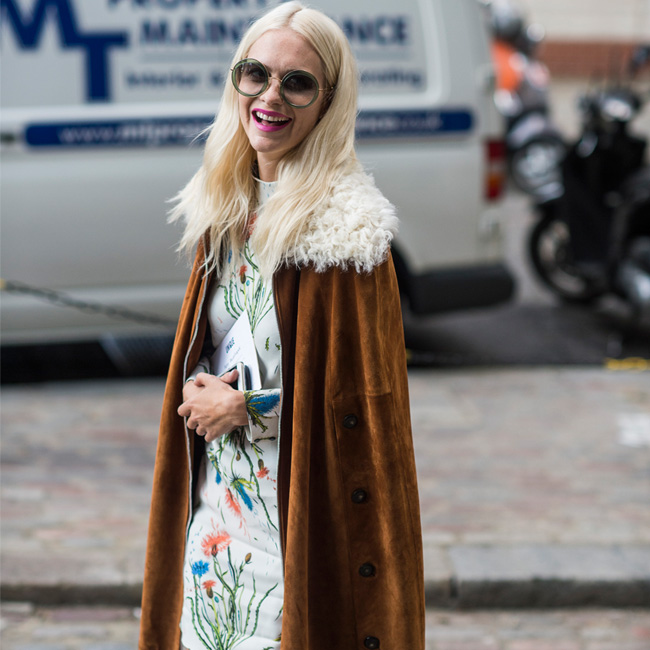 Now that we've wrapped up London and are on our way to Milan, before ending our Fashion Week journey in Paris, we had to stop to take a second to admire all the great street style we spotted while in London. We'll give it to em, the Brits really know how to dress and look chic! We're taking notes.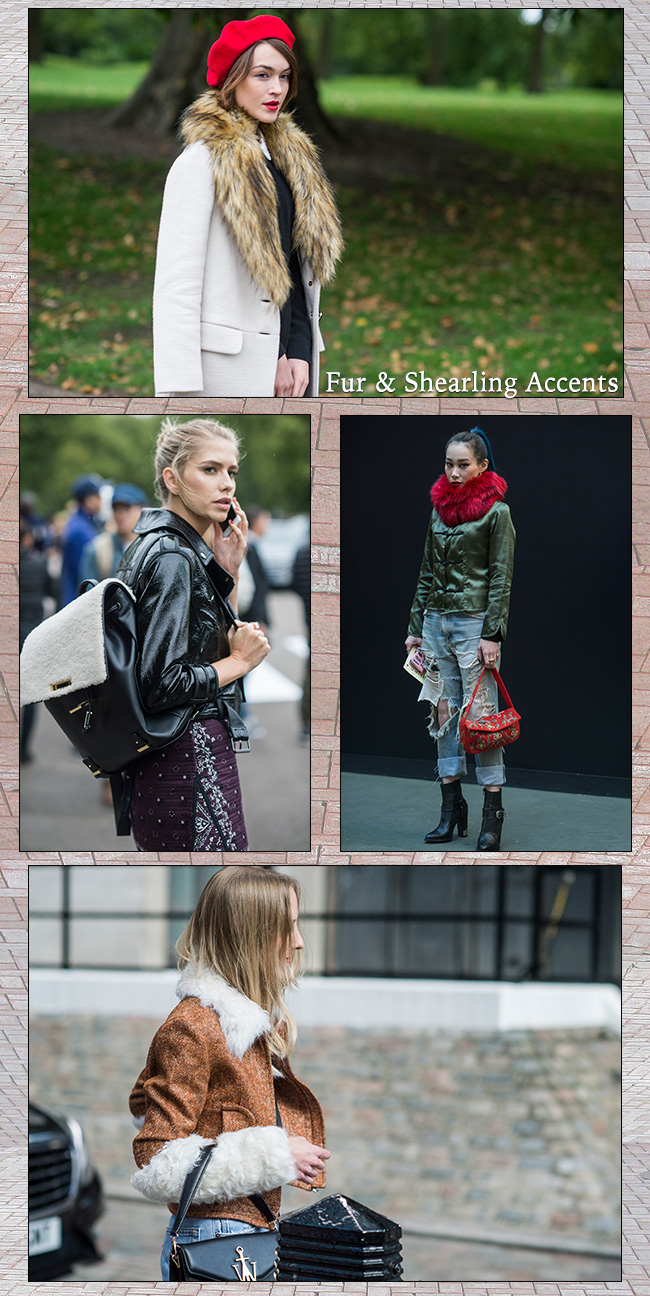 It was a bit chilly in London, so statement coats and leather moto jackets were already out and about. The difference this year was lots of fur and shearling accents on the streets, with fur or faux collars as the key trend. We predict we'll be seeing lots of it this Fall/Winter along with cable knit sweaters.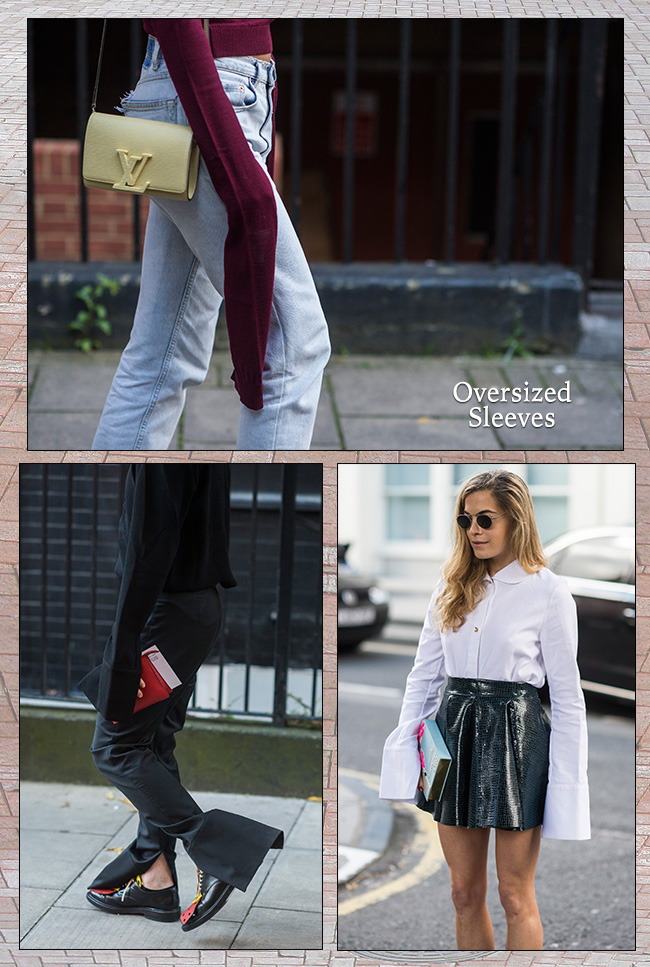 Next up. Menswear has been going strong for a while now, but a new trend we spotted is the over-sized sleeve. When done right, it can look very chic, but if done wrong can look very sloppy. We suggest pairing your XL sleeves with something more 'put together' and feminine. A chic accessory can't hurt either!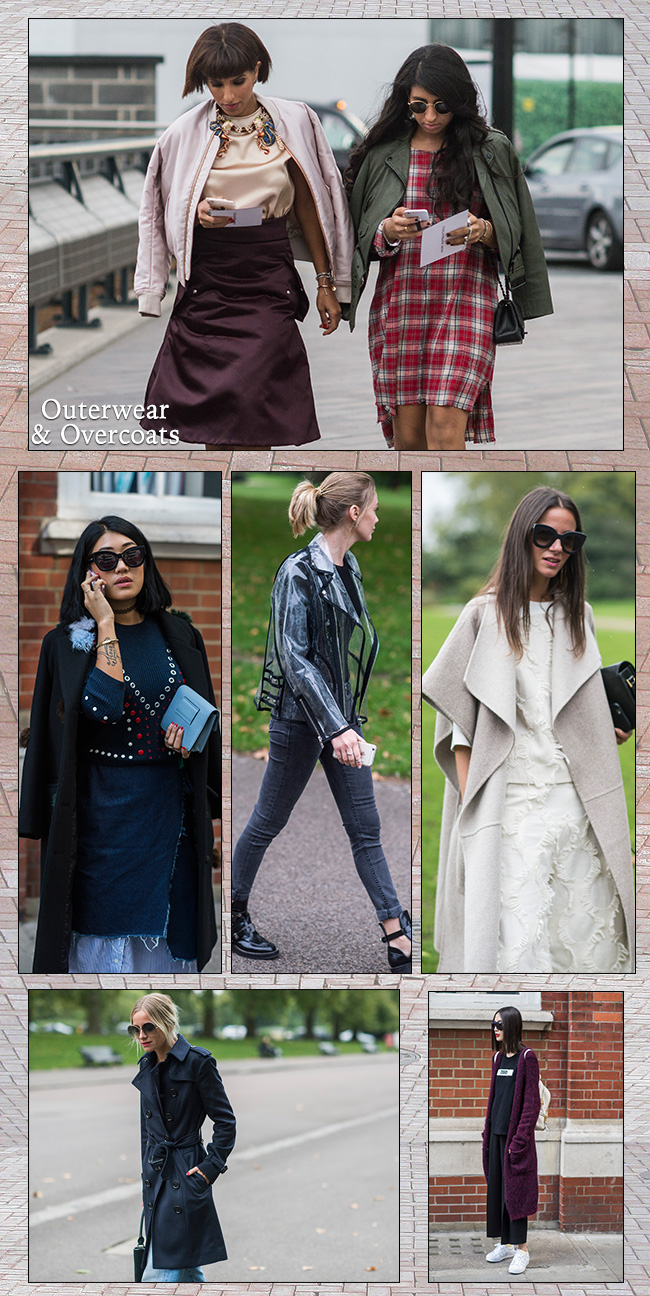 Like we said, with the weather being a bit cooler in London, statement coats were popping up everywhere. Apparently the over-the-shoulder thing is still happening. We're a bit over it, but it's still chic. We saw a lot of muted tones and monochromatic looks walking around. We also observed shows going in more casual styles. London really is the perfect place to get all your Fall inspo!
The details were some of our favorites spotted out on the streets of LFW! Fur slippers and accents are the 'it thing' for fashion week, and we saw them in abundance. Don't forget that great bag with a unique twist to complete your look.
Shop some of our favorite street style looks below!

With Love From London,
-Lauren, The Blondette.
photo credit: Julien Boudet/BFA.com