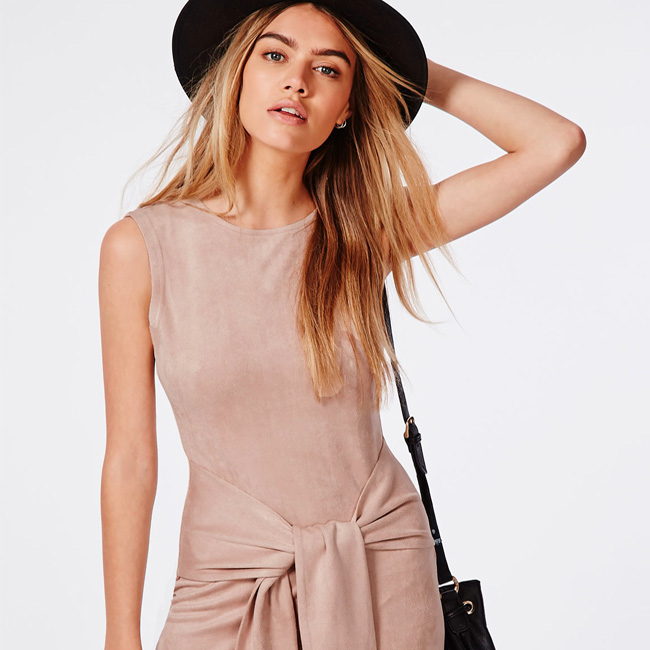 Summer is officially over, (sigh) but that doesn't mean we need to hang up our dresses just yet. In fact, there's a new dress in town, and it's a perfect transitional piece to take you straight into fall! It's the new tie-front transitional dress.
In fact, during fashion week, we've seen so many bloggers and celebs out sporting this look, we've been obsessing, and well, bought one ourselves!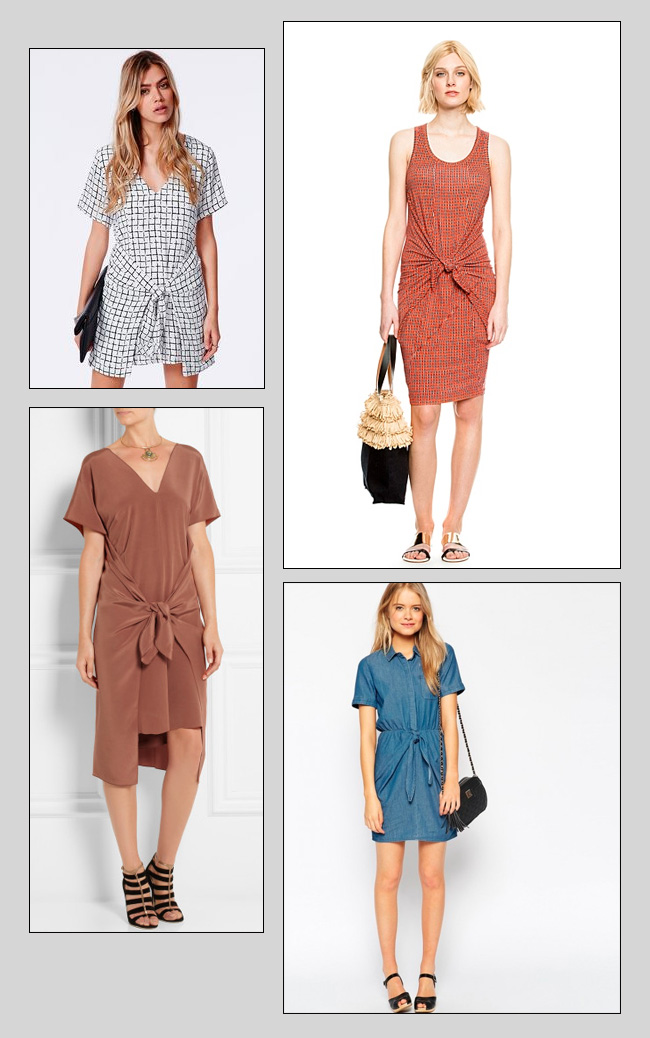 Oddly, this trend sort of came out of nowhere. In fact, I'm throwing it way back to my high-school days for this one. Maybe I'm alone on this, but there wasn't a day where I didn't have something tied around my waist. Weather it be a jacket, flannel or a sweater, it was always something. I always got cold in class, and rather than lugging my warmth around, I learned early that tying it around my middle would actually flatter my waist!
Now with the emergence of casual dressing, this new tie-front transitional dress encompasses everything I loved about my wardrobe back then, only now, it's office appropriate & a lot more flattering for the derriere! With fabric casually gathered around the middle to give off the illusion that another garment is tied around your waist, it's flattering, laid back, and still edges on super cool!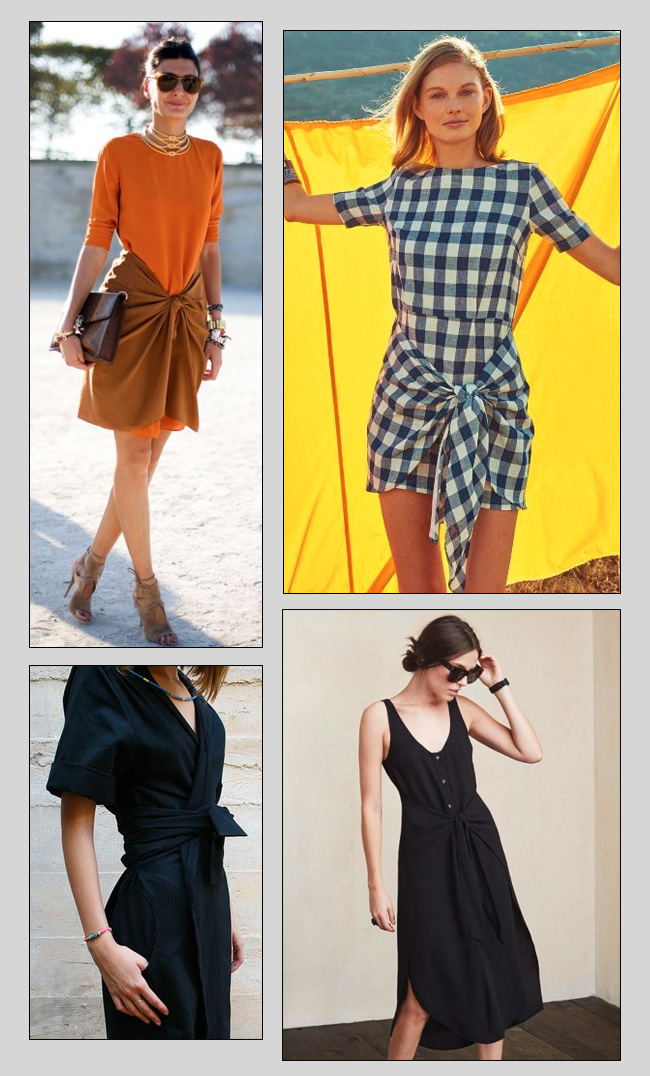 My number one rule in fashion, is to always accentuate the waist. If you emphasize the smallest part of your midsection, it creates that perfect hourglass figure we all dream of! It's easy to see how this figure friendly dress does just that! Not to mention, it's also a great way to get your 90's grunge fix in the chicest way possible.
We've made it an absolute cinch (get it?) for you to pick one up for yourself. All you have to do is shop our favorite looks below!
Xx. Jadan Huter