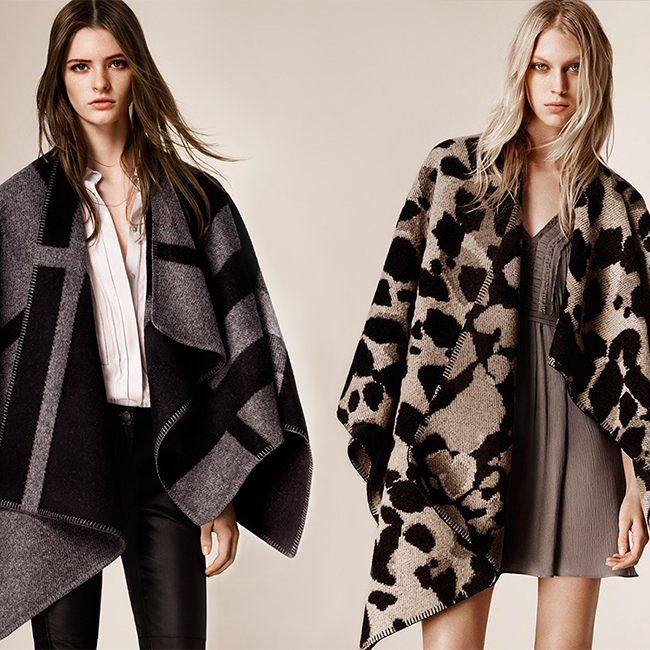 I never thought I'd say it or even think it but suddenly a poncho, wrap or cape seems like the perfect Fall transitional piece. I saw it and lots of versions march down the Burberry runway when the brand celebrated London in Los Angeles this past Spring. You can spot a BIG trend a mile away when the models march down the runway in custom scarves and outerwear to close a major show. So don't be surprised when you see this look all over the streets of New York, London, Milan, and Paris during the upcoming fashion weeks.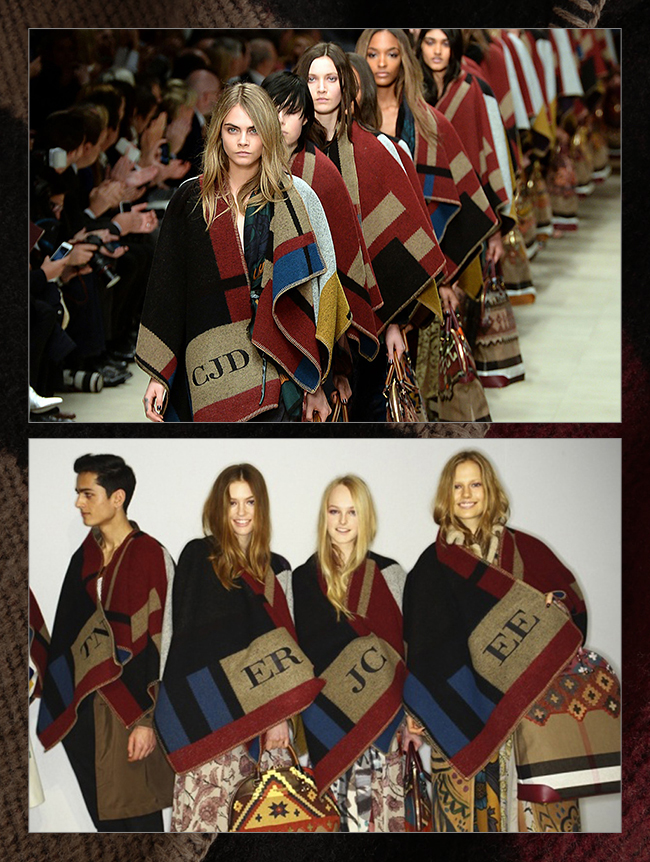 However, and I love this, (hint: who doesn't love their own initials) the hot thing is monogramming your custom piece to personalize it! Besides, and I know it's early, it's the perfect Christmas gift, so get cracking, I'm heading to the Rodeo store asap to make it happen. Be nice to me and there might even be one in your future.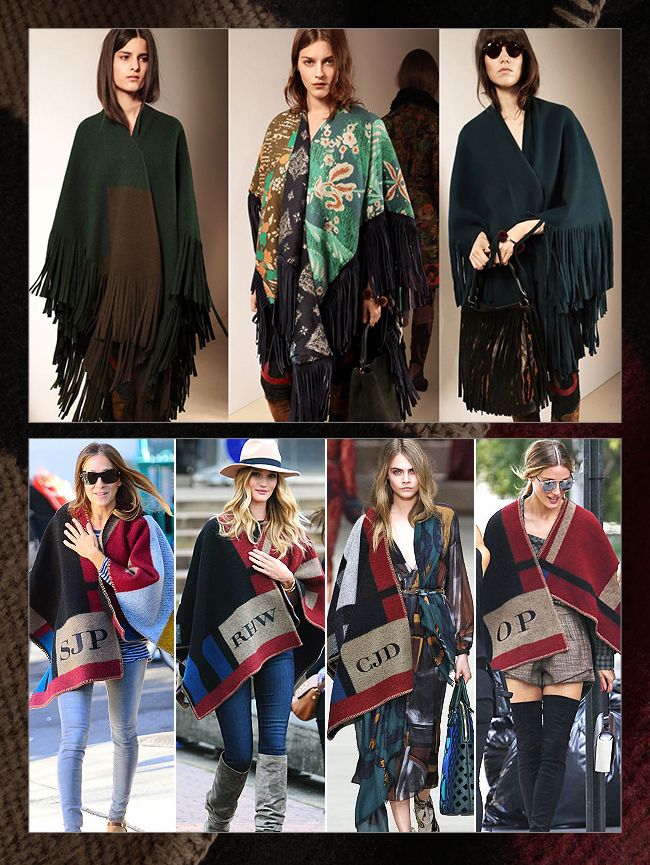 However, to make it work, no matter how good a Bohemian you are, the key is to wear monotones underneath and then accent with, you guessed it, a statement cape, wrap or poncho; and, we (meaning Lauren, the Blondette) love pairing it with thigh-high boots or a hat! Now, if you haven't guessed by now, our favorites this season are from Burberry. Christoper Bailey totally ratcheted up the use of colors and patterns. Simple and classic but with a twist. So what's the difference between these looks?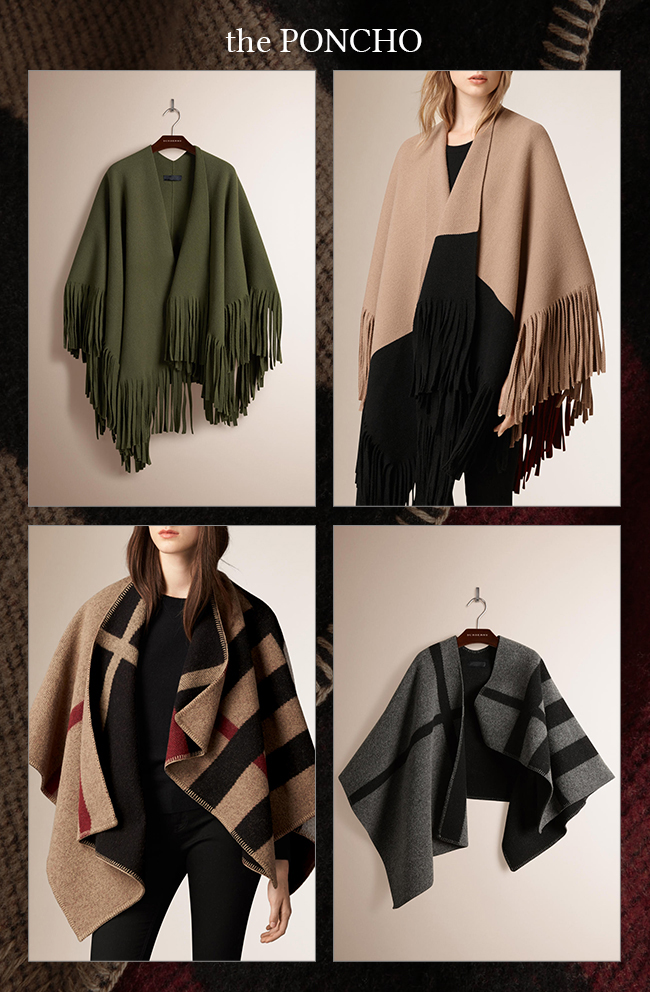 Go with a poncho if you want a heavier piece (stylish soccer moms we're talking to you) or if you love the fringe. FYI, the poncho has the most drama.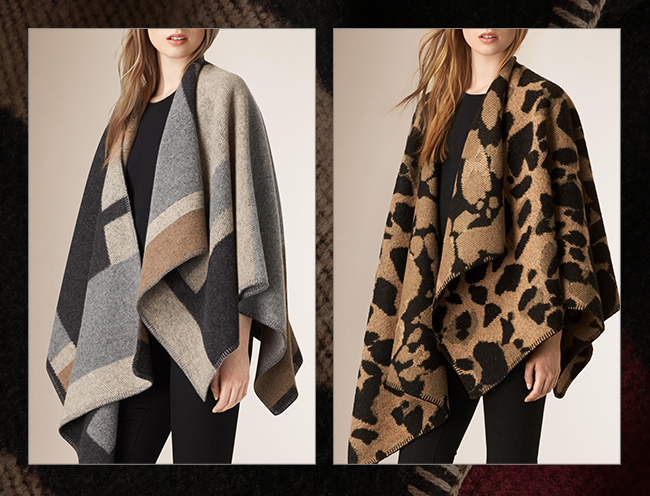 If you want something a bit simpler with a touch of the elegant, then go for the wrap. It's so versatile and can even be worn just as a scarf.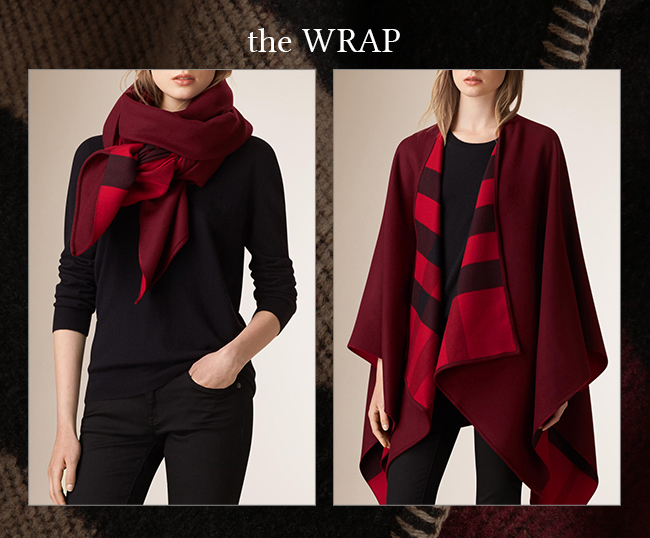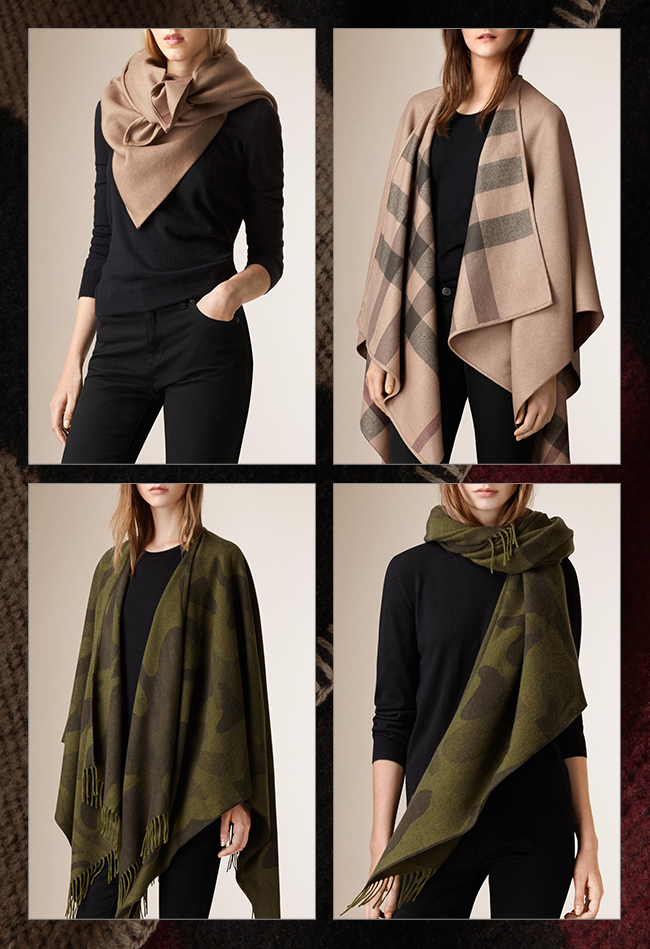 Finally, the cape. It's so cozy and I'd wear everywhere from the office on cold winter days to my evening couch potato position.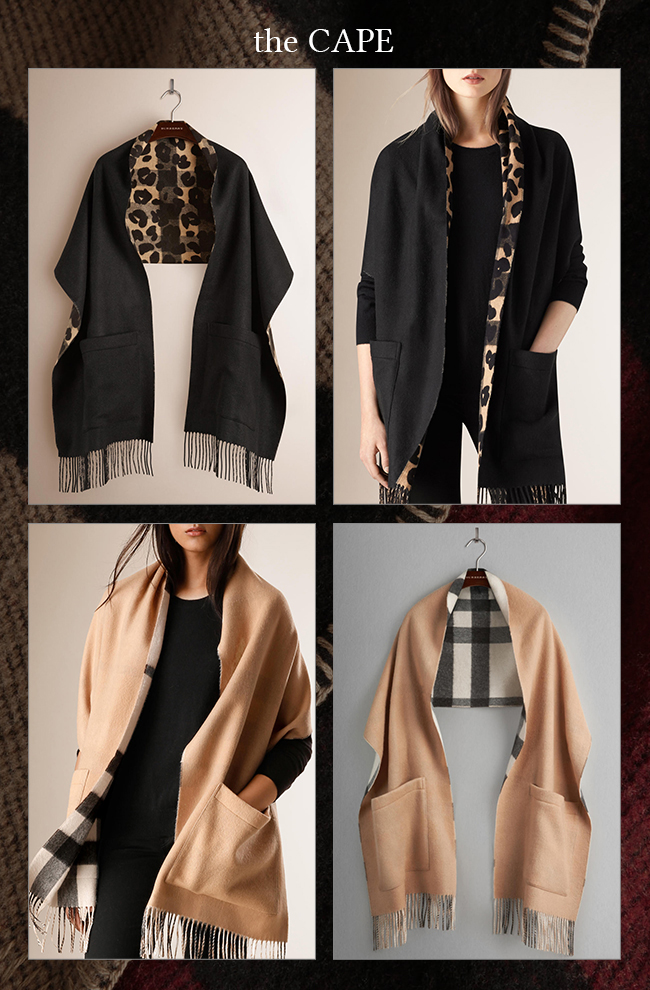 It's a wrap. Now check out some of our favorites.

With Love From La,
NJ Goldston, The Brunette