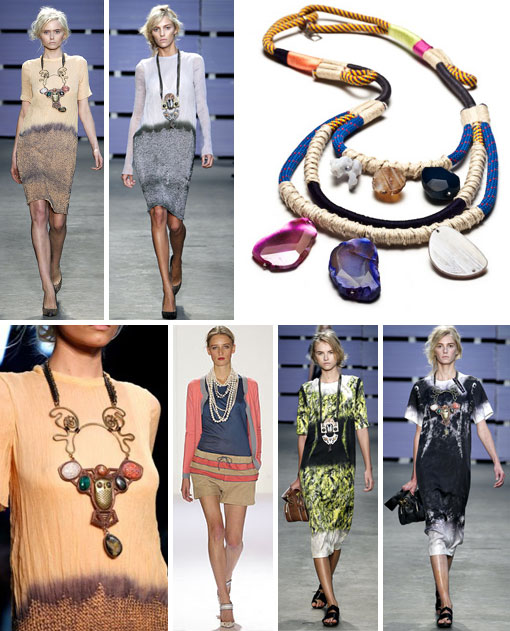 Jack McCollough and Lazaro Hernandez can do no wrong in the eyes of the fashion world, and this Spring, their accessories have become as sought after as their runway designs.
The PS1 started off their accessory world domination, and there's no doubt in my mind their recent launch of small leather goods & costume jewelry pieces will undoubtedly be just as successful. We've heard that unlike the jewelry they've done in the past (S/S 2011 runway look) their new line will be timeless.
"It's nice when you've put so much time into developing a product for it to have a life. So much stuff that we put out there, three months later, it's gone," said McCollough.
You can purchase a few of the Proenza jewelry pieces here :
Xx. Jadan