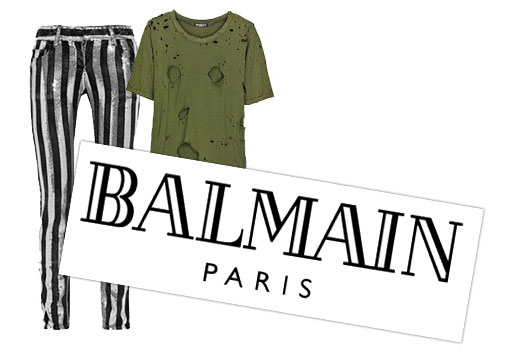 Balmain, the French label made famous for their outrageously expensive moth-eaten T-shirts, has decided it's time for change. Apparently, when they decide on a change, they don't mess around. Less than a month since announcing Oliver Rousteing as Balmain's new Creative Director — replacing Christophe Decarnin — the brand has already revealed a new collection to be launched in September.
This new line, named 'Pierre Balmain' — in honour of the label's founder — is confirmed to be a "younger, less expensive line designed by a whole new team". The first collection, for the Spring/Summer 2012 season, will be designed in Italy and cater to both men and women.
Can't wait to see what "less expensive" means for a company such as Balmain. And if you want to shop Balmain Spring/Summer at reduced prices, here's the link to Polyvore.
xx Jadan