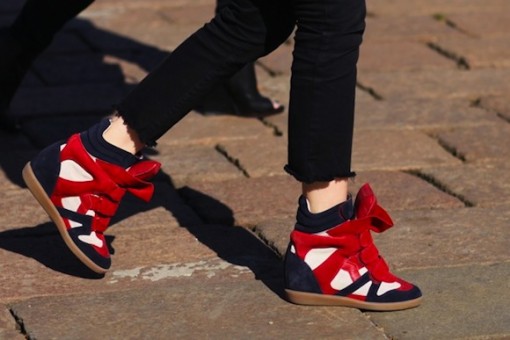 For most people, sneakers are quite the sacrifice. While being cool and comfortable, you loose all the desired upon inches you would get from a pair of killer heels worn with your skinniest jeans.
By now, I'm sure you all know what I'm talking about. Last Spring, Isabel Marant debuted her wedged sneakers with its 3.5 inch heel. This fall, it seems every other designer wanted a piece of the action. Throughout fashion week, we continued to see them pop up all over the runway and the streets of New, London, Milan and Paris. We have to hand it to the girl, not only did she re-invent the sneaker, but somehow she even managed to make velcro cool again! Talk about 1980's nostalgia.
Before we tell you our stance on these "pumped up kicks", The Blonde and The Brunette want to hear your opinion.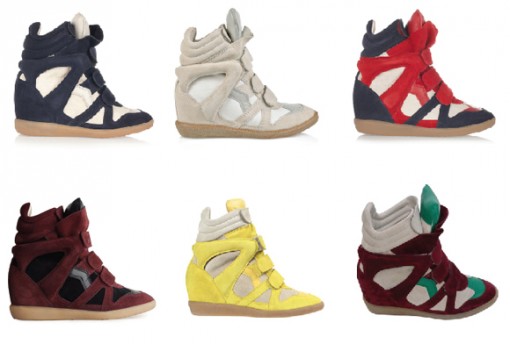 Would YOU sport the wedged sneakers? If yes, they are available for $665 at Net-A-Porter.

Xo. The Blonde and The Brunette Team