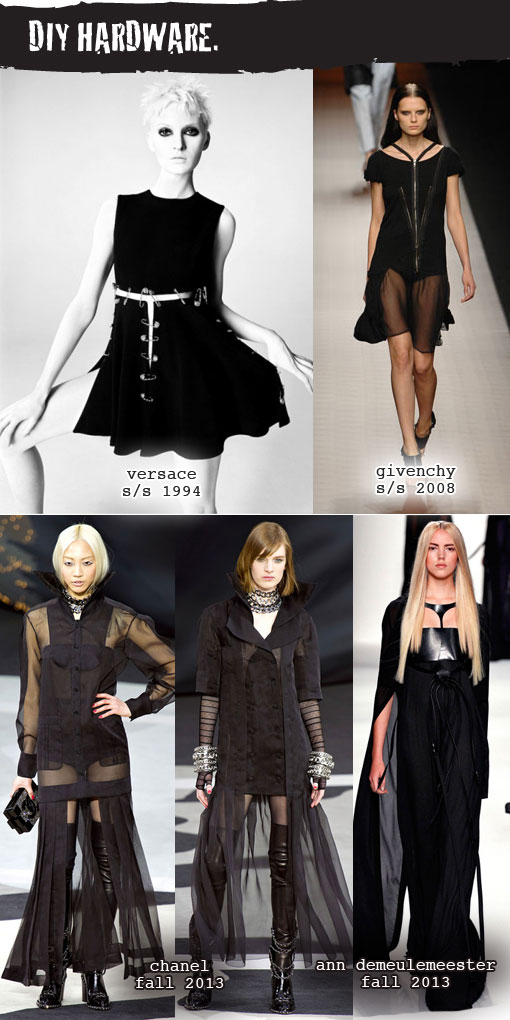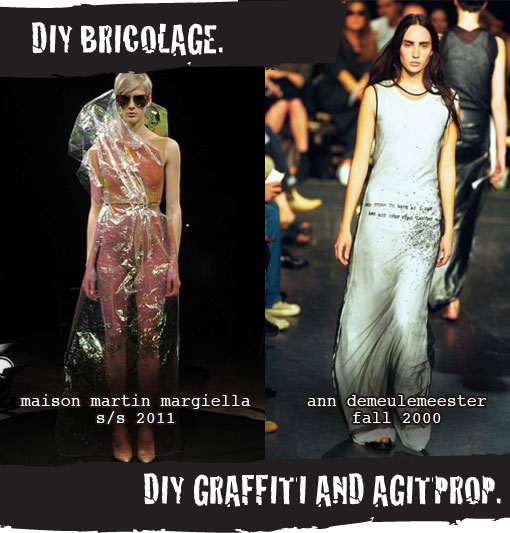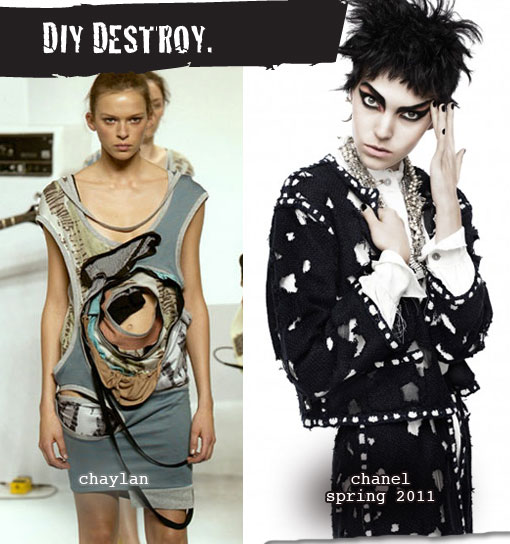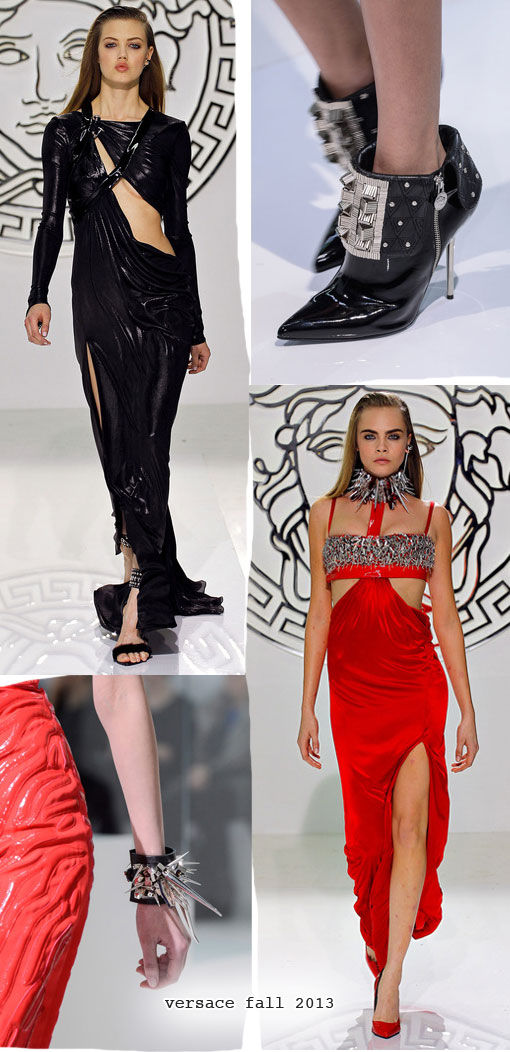 Seven Exhibition Galleries. Wild fashion options. Deeper and deeper I go. Round and round I go. The 2013 Metropolitan Museum of Art Costume Institute Exhibit is almost here and The Red Carpet is hours away. Curator Andrew Bolton has described his plan as an exhibit "Organized thematically, with each of the seven galleries having designated punk 'heroes' who embody the broader concepts behind the fashions on view."
"Original punk garments from the mid-1970s will be juxtaposed with recent, directional fashion to illustrate how haute couture and ready-to-wear have borrowed punk's visual symbols, with paillettes being replaced with safety pins, feathers with razor blades, and bugle beads with studs. Focusing on the relationship between the punk concept of 'do-it-yourself' and the couture concept of 'made-to-measure,' the exhibition is organized around the materials, techniques, and embellishments associated with the anti-establishment style."
So I have aligned my search for the right gown with the many distinct styles of punk knowing full-well that it will surely be a celebrity filled night with custom Givenchy, Balmain (all the celeb fittings are happening in LA), Vivienne Westwood, Alexander McQueen, drops of Eddie Borgo, Hussein Chalayan, Rodarte, Libertine (and last week I just met Creative Director Johnson Hartig and I am hoping our paths cross again).
As a " fashion civilian", left to struggle on my own, as most designers only ultimately care about dressing a "name" or a very special client for the evening, I have had to do my own thinking and research to get the right look.
Some directions seem easier than others. I'd love to say I was brilliant and knowledgeable enough to identify each unique sub-culture and artistic direction. But I'm not. Instead, Andrew Bolton, Curator in The Costume Institute, has superbly grouped them all.
Clothes For Heroes. Devoted to CBGB in New York City, represented by Blondie, Richard Hell, The Ramones, and Patti Smith, this fashion statement is all about flags, plaids, crowns, (who wouldn't want one?) and spikes and studs.

D.I.Y. (Do-It-Yourself) Hardware extends the visual language of punk, as it was originally articulated by merging social realism with artistic expression. This means "hardware" from safety pins, leather, studs, spikes, chains, zippers, padlocks, safety pins, and razor blades, a bit of corset mentality and possibly something sheer. Versace paved this path and continues to follow it this fall. There might be something in this grouping that works for me.

D.I.Y. Bricolage is all about the impact of punk's ethos of customization on high fashion, including the use of recycled materials from trash and consumer culture. This is not for me. Will anyone go in this direction? We'll have to wait and see.

D.I.Y. Graffiti and Agitprop explores punk's tradition of provocation and confrontation through images and text exemplified by The Clash. Hmm…not sure about this one.

D.I.Y. Destroy examines the effect of punk's rip-it-to-shreds spirit, typified by Johnny Rotten, via torn and shredded garments associated with deconstructionism. Chanel has done this so well and is the iconic image for the event.
Any guesses? I think I just solved my fashion puzzle through the process of elimination. My big reveal is hours away; and, I owe a special thanks to my friends at Net-A-Porter, especially Iman Leslie, along with a designer, who I know and love, who helped me out.
In the end, just like everything else in life, it's all about relationships including running to a truck and grabbing this lone dress before it left the country!
Stay tuned, the night is young. The Met Gala Red Carpet Live Stream will be available on Monday, May 6, at 7:00 p.m EST. By the way, "projects like this don't happen without sponsorship. This year through the generosity of Moda Operandi, and its co-founders Aslaug Magnusdottir and Lauren Santo Domingo, fashion has another big moment."
And, of course, the biggest question of all, what will Anna and Beyoncé both wear?
xo
NJ Goldston, The Brunette