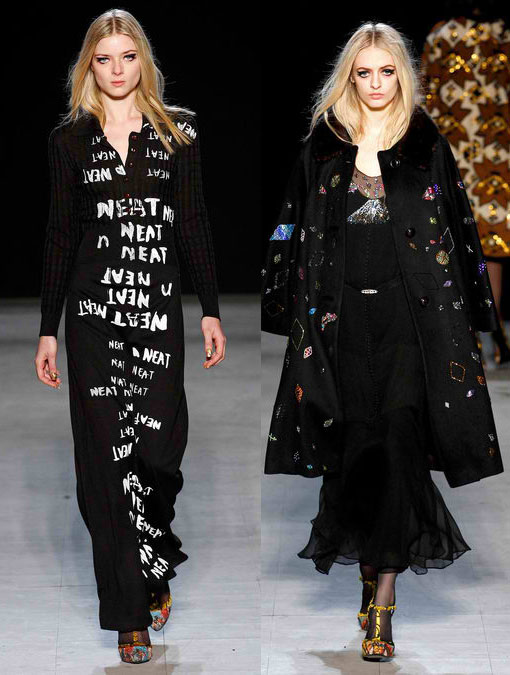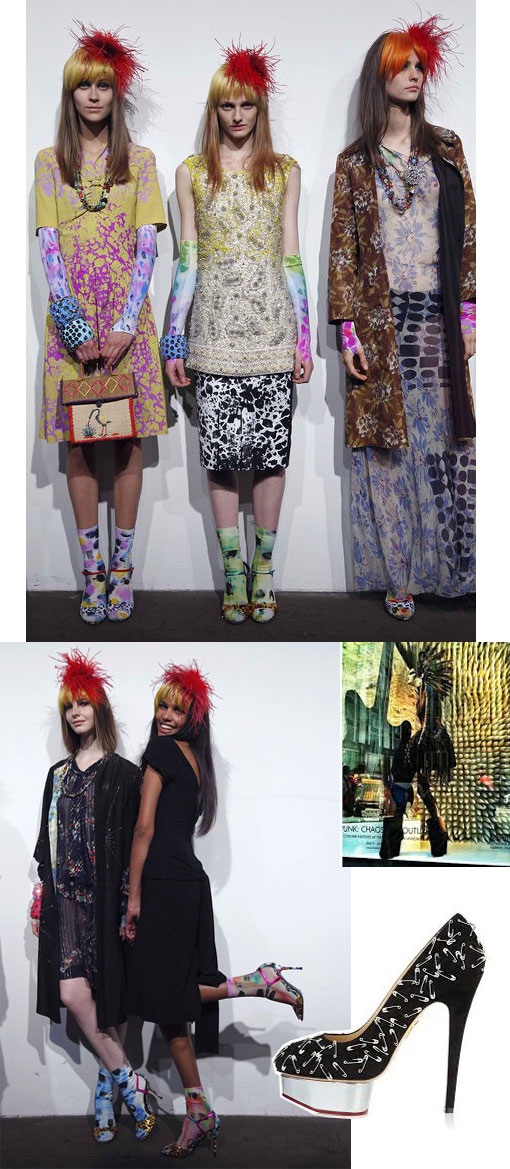 Somehow in the process of doing all my PUNK homework, I neglected to treat everyone to the great windows celebrating PUNK: Chaos To Couture at Bergdorf's this week. One other oversight. Libertine. The brilliant and widely hailed line, by Johnson Hartig, is also featured in the exhibit. I accidentally met the designer for the first time in LA (just days before The MET Gala). I am praying our paths cross again. He has revolutionized the way we think of graphics, deconstruction of the classic, and recycled clothing— paving the way for what has become known as ecologically friendly fashion. I spotted quite a few guests in his designs and they looked absolutely stellar.
His Fall/Winter Women's 2013 collection is also on everyone's radar. Influenced by his worldly travels, this time to India and Morocco, the beading, hues and embellishments all stand out beautifully against many of the black-based looks. He's got my number. I'm a coat addict, including one in particular, that I am already coveting for the fall. Anything with intricate details and sparkle has my attention.
Rare and exotic. Just the way I like it. To see the full collection, you might just want to take a digital journey to the I Love Libertine site.
xo
NJ Goldston, The Brunette