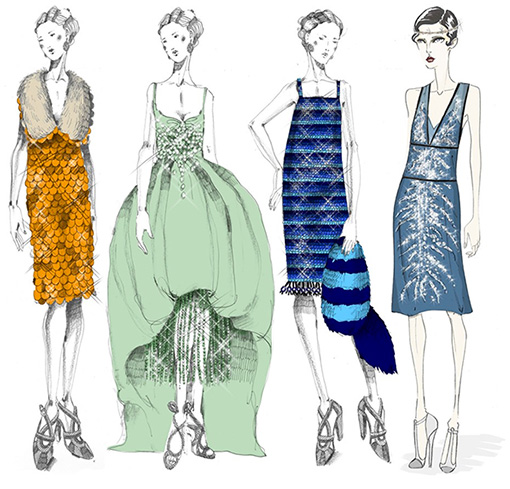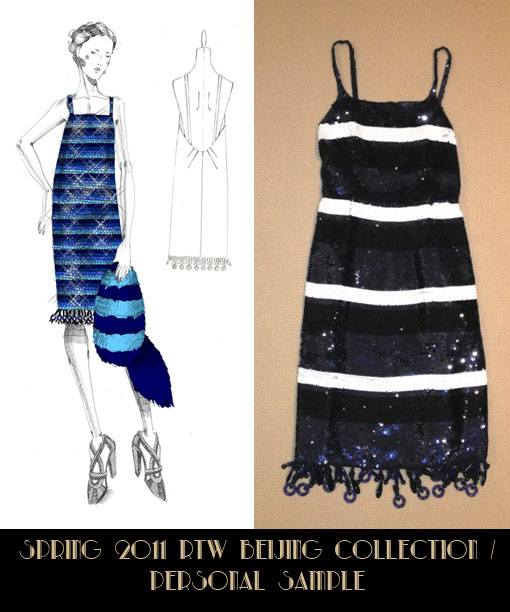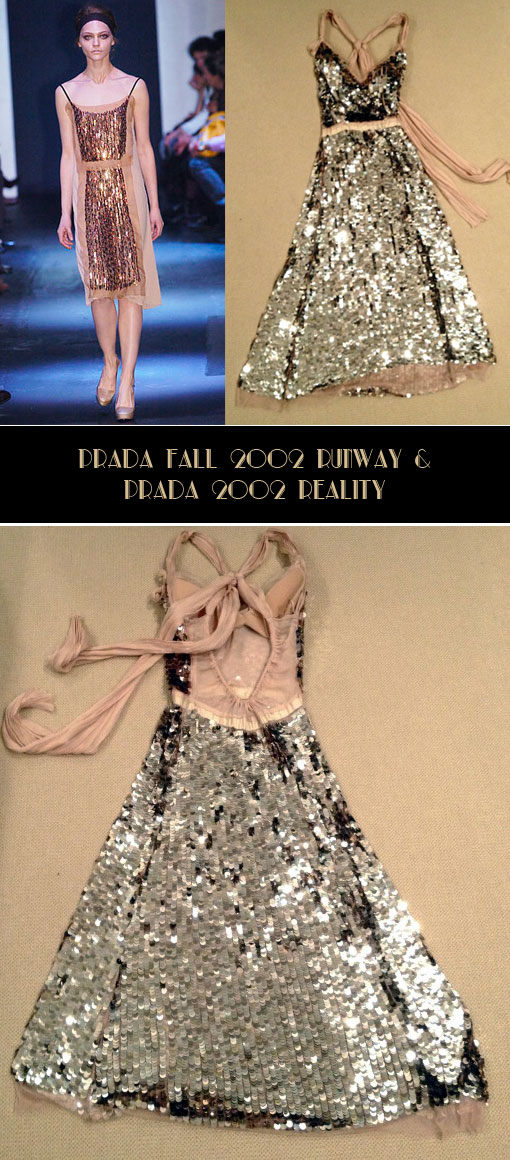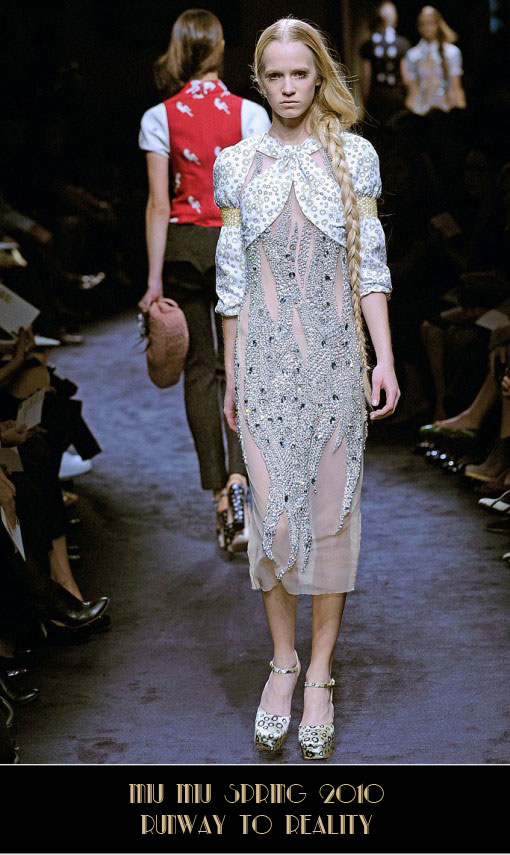 While we are in the grips of Gatsby fashion fever, I had to shop my closet. We have a black tie event tonight and it seems like I should revisit some of my favorite Prada and Miu Miu collectibles that have literally inspired Mrs Prada and The Great Gatsby costume designer Catherine Martin. Together they have created over 40 magnificent looks for the film's cast including Carey Mulligan as Daisy Buchanan.
Yup, Decades and The Dukes of Melrose may just come 'a calling' because I've got my own personal Gatsby trove. This gelled for me when I saw the recently unveiled costume sketches from Mrs. Prada. The well publicized array of shimmering dresses, covered with crystals, fringing and sequins, is getting major media play. The key difference between the celluloid versions and mine is the use of more muted shades (from emeralds, jades, topaz and golds in the film) versus the brighter colors used for the runway shows.
My immediate response, as a dedicated Prada follower, catalog my looks. Here we go and in no particular order. From my collection, two extraordinarily rare horizontal sequined samples from the Spring 2011 RTW Beijing Collection, one in blue black and white stripes with the other in fushcia, orange, black and white stripes, both of which I'm petrified to wear; a Prada 2002 Runway in a dusty pink that I pair with a fur; a Prada Fall 2011 "Fish Scales" dress which I wore last year to the Friends of The Costume Institute West Coast dinner Cameron hosted; and finally, a heavily embellished Miu Miu Spring 2010 Runway dress which I own in a slightly modified version with a custom black accent top. It's one of a kind from a private capsule grouping. If you're in the know, then you're aware although they are currently recirculating parts of this collection in New York.
There are few more. I think I'll save showing them for another day. But if you remember my Prada MET gown from last year, you know it's a prequel to the green gown sketch above and similar to a black version worn by Carey Mulligan almost two years ago on the red carpet.
I'm suddenly starting to feel a bit like Daisy but much less conflicted.
xo
NJ Goldston, The Brunette