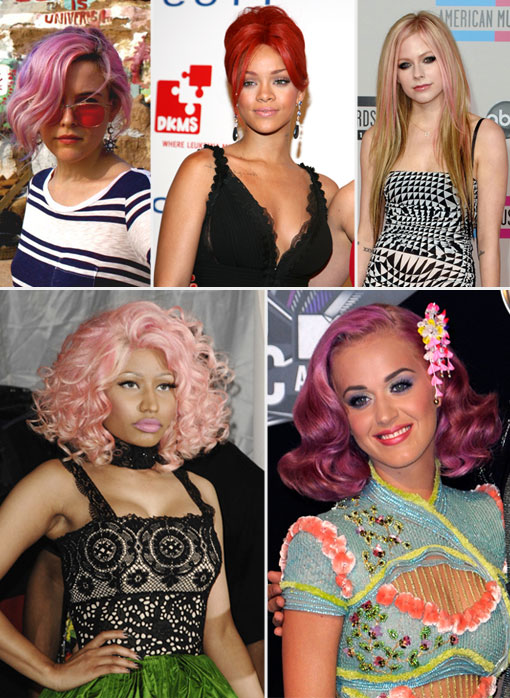 My favorite fun new fashion trend? Rainbow Bright hair!
Everyone from Gaga to Avril Lavigne, to Nicki Minaj, Rihanna and Jessie J, to Selena Gomez and Katy Perry have been seen sporting shades of the rainbow. Even Kate Bosworth, Lauren Conrad and Riley Keough took the plunge and dyed their beautiful blonde locks to match the rainbow. I imagine it would be utterly impossible to wake up on the wrong side of the bed with a rainbow on your head! I hope you have had as much fun perusing through these photos as all of us at The Blonde & The Brunette.
We would love to know, would you ever consider dying your hair to match the rainbow?
Xx. Jadan