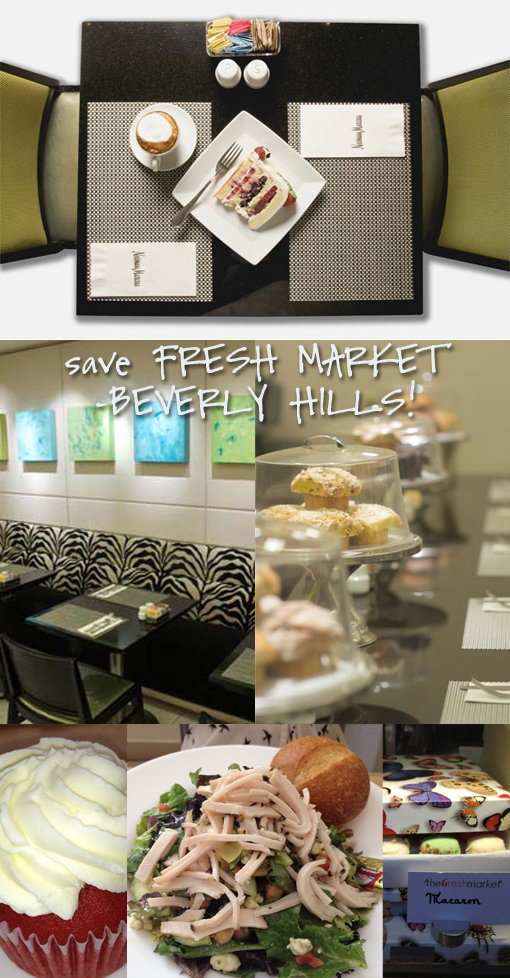 I'm having a panic attack. Hyperventilating. Neiman Marcus Beverly Hills is thinking of closing Fresh Market, it's posh nosh, next month. This is like a death knell to all the girls, women, girlfriends, mothers and daughters, not to mention shoppers on-the-go, that gather there, day in and day out, before or after doing a bit of retail therapy (or just because).
It's always been the absolutely perfect stop for light and low-cal, fresh salads, sandwiches not to mention their yummy low-cal yogurt, spiced ices teas and desserts worth a splurge. I know sometimes things have to change. But this is an institution.
Help me. Help save our "girl's spot". They want to hear from us. They're sitting on the fence about this. #SaveFreshMarketBH or like this post. I'm not giving up without a fight. Neiman Marcus Beverly Hills/9700 Wilshire Blvd/ Beverly Hills/ 310-559-5900
Pretty pleeeze with sugar on top.
xo
NJ Falk, The Brunette