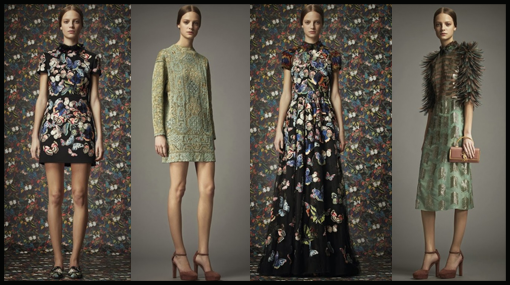 So I guess it's true what they say…birds of a feather.
Oh how we love Valentino's flock. Totally eccentric, peppered with owls, eagles, a spectacular "storm of butterflies", and gowns that may just make the Oscar Red Carpet. Perhaps the silvery gown with cap sleeves and feathers may just be one of the wining looks. See if you can spot it below.
Fall 2014 is only days away in Paris. Can't wait.
Xx. Jadan Huter