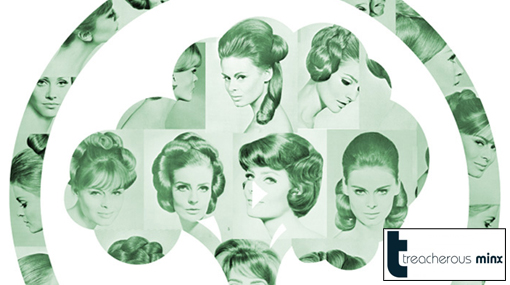 We have a fab t-shirt find. I met Yvonne Podlewski, owner of TMINX last month, and was instantly drawn to her seemingly effortless, yet incredibly original clothing line. TMINX, just short of Treacherous MINX is an art driven label that was launched in Los Angeles in 2009.
Each season, TMINX puts out a capsule collection, and each collection is designed around a particular theme. Yvonne grabs her inspiration everywhere from thrift shops, to dusty old bookstores, to vintage records, and even a couple of The Blonde and The Brunettes favorite old school movie stars. Can you guess which ones?
So, right in the middle of all the fashion weeks, Treacherous Minx is a breath of fresh air on the fashion scene. Every piece feels like a one of a kind piece of art, and that's because it is! I can't wait to see what Yvonne is inspired to create next.
Take a look at what TMINX is working on this season!
Xx. Jadan Huter