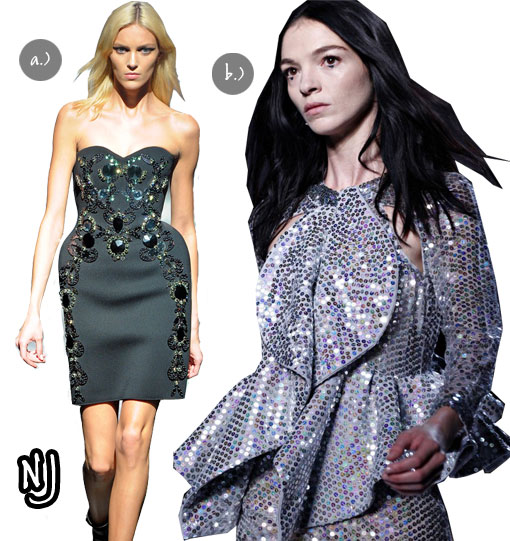 Shopping my closet and wearing either a strapless embellished Lanvin techno dress or a very sparkly, silver sequined Givenchy dress along with LOTS of black eyeliner and my signature white nails.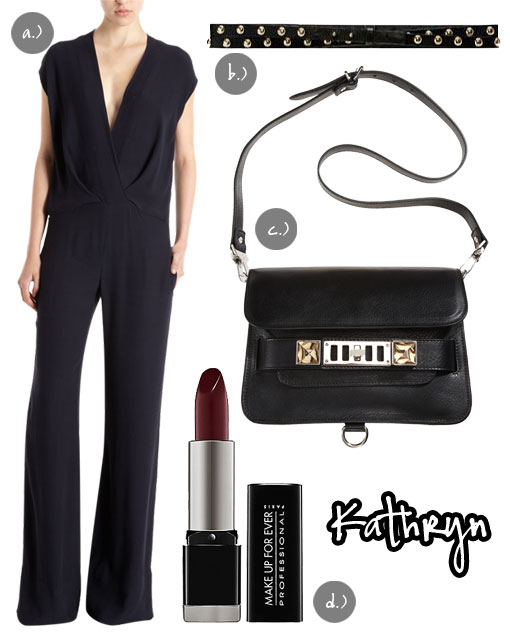 a.) L'Agence Sleeveless Jumpsuit $269
b.) DVF Studded Belt $245
c.) My trusty black shoulder bag wiht gold and silver tone accents.
d.) Makeup Forever Satin Blueberry lipstick $19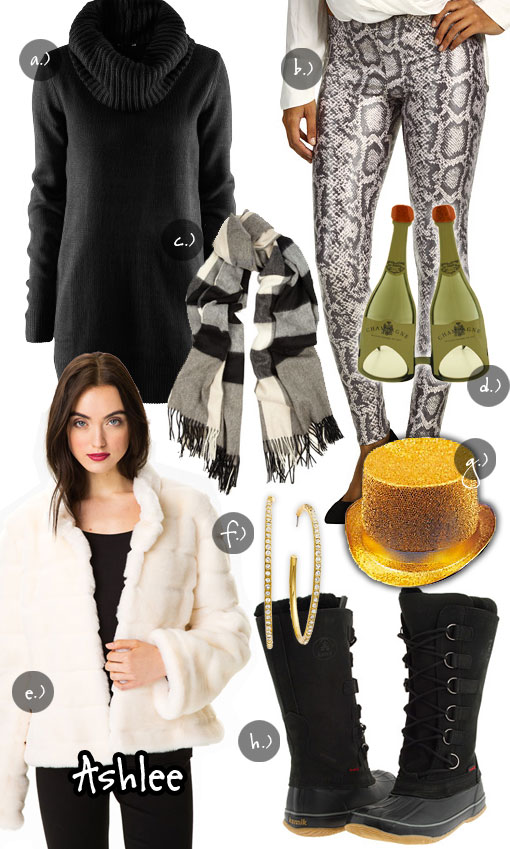 This year we are planning on spending New Year's at a friend's cabin in Big Bear. I will be dressed cozy and warm with my waterproof snow-boots, scarf and cowl sweater, but will incorporate a few festive/luxe accents via a faux fur jacket, rhinestone hoop earrings and shiny python leggings.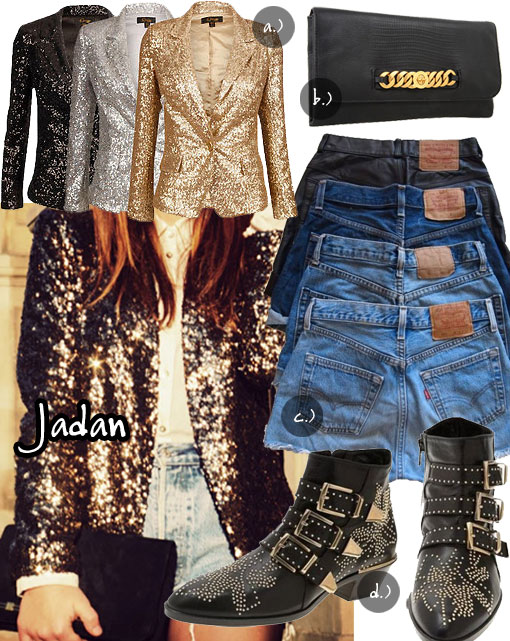 This year, I will be spending my New Years as a true local in my new Santa Monica neighborhood. The beach vibe is very relaxed and laid back, so I am thinking of pairing a casual boho/rocker style outfit with a final pop of sequins. No matter how casual you want to be, let's be honest…it's not really New Years unless you wear some shimmer!
As I will be either in Vegas or my apartment, I have two options – amazing pajamas or a fun party outfit. But, if I'm being totally honest, I prefer the pj's. 😉
Since I much prefer to be goofy, this is probably what I will wear:
– The Blonde & The Brunette Team