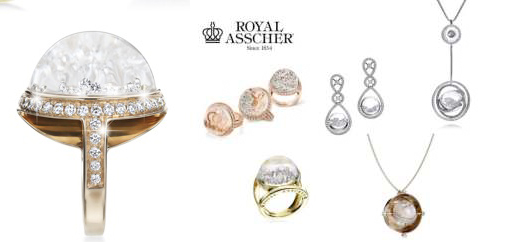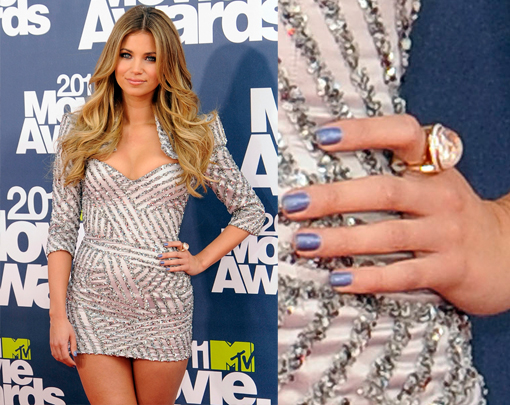 It seems like diamonds, statement cocktail rings and engagement rings are making big news these days. When actress, Amber Lancaster of The Hard Times of RJ Berger, walked the Red Carpet at the MTV Movie Awards a week ago Sunday, we noticed she wore a stunning rose gold floating diamond ring. But who's ring was it? Royal Asscher. Who? I admit, I didn't know about this line. So we decided to find out a little bit more and then ding, ding, ding, the bells went off. They created the original and authentic Asscher diamond cut (which I confess is personally my favorite).
Her gorgeous ring is from their Stars Of Africa collection. What's different is these diamonds are encased in a fluid-filled dome so they move around freely, it's quite a mesmerizing effect. Best of all, this collection was created to give back. The line donates a minimum of $50,000 to the Diamond Empowerment Fund® (D.E.F.) and works to establish education, healthcare, and self-sufficiency programs in Africa's diamond-producing areas.
Royal Asscher only source diamonds from nations that are fully compliant with the Kimberly Process, an international diamond industry initiative to stop the flow of conflict diamonds. If you want to look beautiful while supporting a good cause, this just makes us love diamonds more!
The Stars of Africa pieces range from $ 1850 to $ 9900 for the rings, pendants from $1850 up to the amazing platinum pieces for $50,000. For more information and retailer locations, just check out their website at royalasscher.com It's a nice way to sparkle.
– NJ, The Brunette