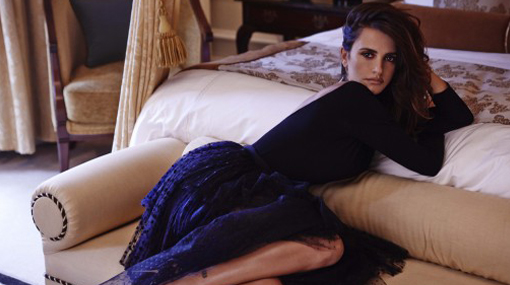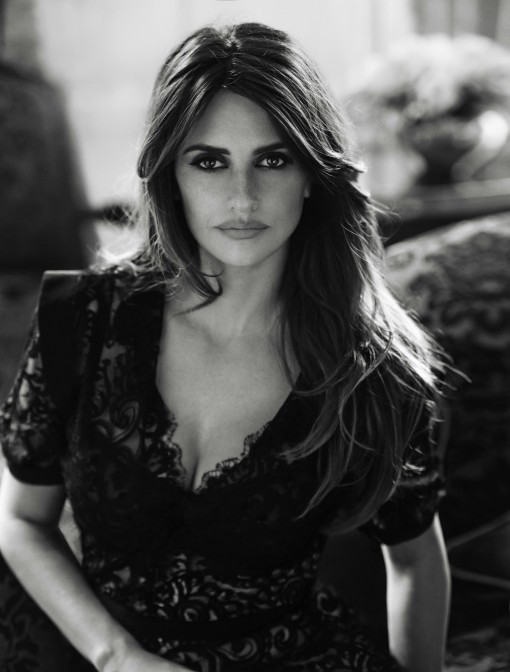 We love her! This week NET-A-PORTER's digital magazine features Oscar-winning actress Penélope Cruz in sultry looks by Michael Kors, Chloé, Gucci, Sophia Kokosalaki, Dolce & Gabbana and Oscar de la Renta. Photographed by Mariano Vivanco, Cruz, a new mom for the second time, is smoldering hot in a cobalt blue Gucci dress and a bra by L'Agent by Agent Provocateur.

In the exclusive interview, the Spanish actress discusses how she has turned her passions into success stories. Cruz's latest project sees her collaborating with her sister on the first-ever diffusion line from Agent Provocateur. "We both love underwear," says the woman described by filmmaker, Almodóvar as having "the most spectacular cleavage in cinema". The timing couldn't be better with "bras" as one of the hot trends for spring. Oh yes, it was a runway favorite.

Cruz goes on to explain "We're very proud of what we've created." The range is sexy, stylish and affordable, and taps into Cruz's own Castilian brand of girl power. "Where I come from, the figure of the woman – the mother especially – is strong, powerful, respected," she says. "Her beauty is just one of her weapons."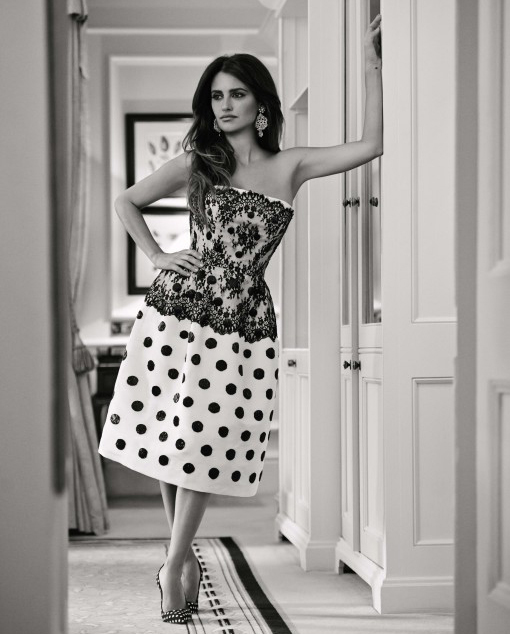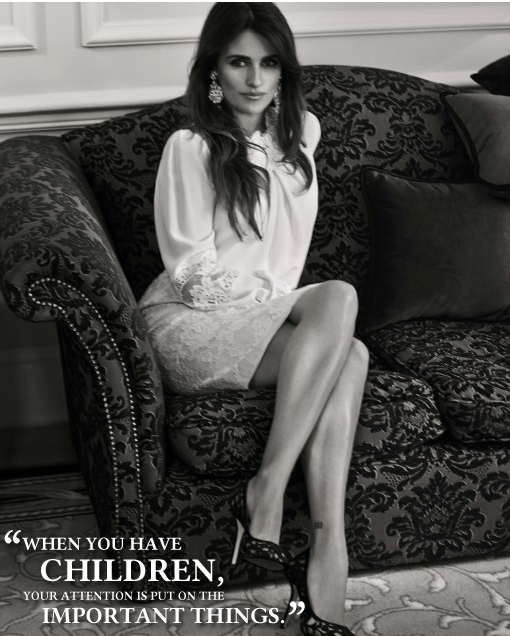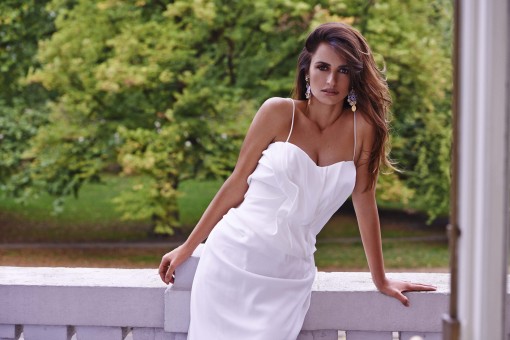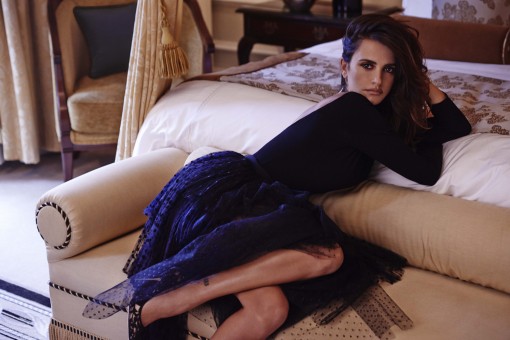 Like any new mom, despite exhaustion, Cruz feels she is at a very fulfilling time in her life. "Every day I appreciate the people I have in my life, the job I am paid to do, the food I have on my plate, and the health that keeps me going," she says. Age doesn't seem to frighten her, because she has "so much to look forward to"; working – inevitably – with Almodóvar again, taking a role in the theater, immersing herself in her family, feeding her passions for eating well and singing karaoke, and spending some of her hard-earned money on beautiful things ("I love buying clothes – especially on NET-A-PORTER – although it's dangerous, as I get addicted!")
We can relate to being a new mom and to being a bit addicted to NET-A-PORTER. Most to of all, we love her honesty and style. You can also watch Penélope Cruz in NET-A-PORTER's exclusive, behind the shoot video as the Oscar-winning actress reveals her surprising hidden talent. Click here to view the video in this week's issue of THE EDIT.
Finally, just like the rest of us, she admits, "Tiredness seems a small price to pay. "Hey, I love to sleep, so tonight I will go to bed at nine o'clock and be very happy." We have a feeling it will be in something special from her new line.

xo
NJ Goldston, The Brunette