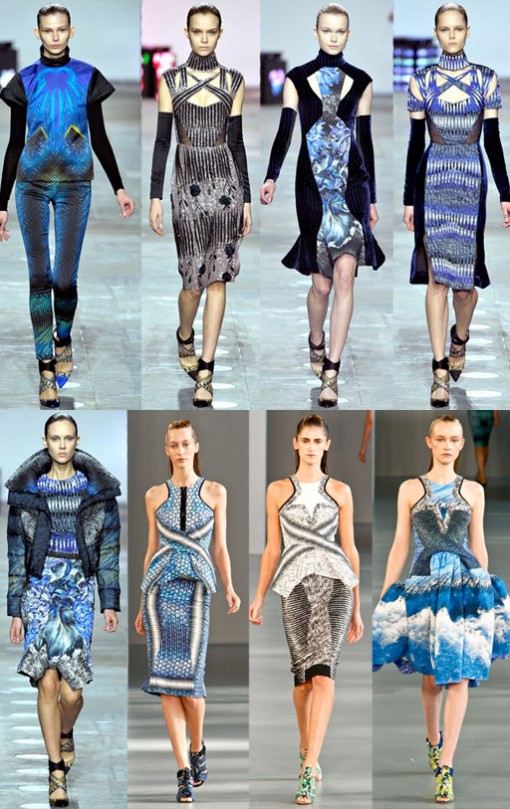 Photos courtesy of Peter Pilotto.
Christopher de Vos, NJ Goldston and Peter Pilotto.
Ariela Shani, Peter Pilotto, Christopher de Vos and Bridget Gless Keller. Peter Pilotto, Christopher de Vos and Anne Vincent.
Tawny Sanders and Brooke Davenport. Pati Miller, Christine Bernstein and Julia Sorkin.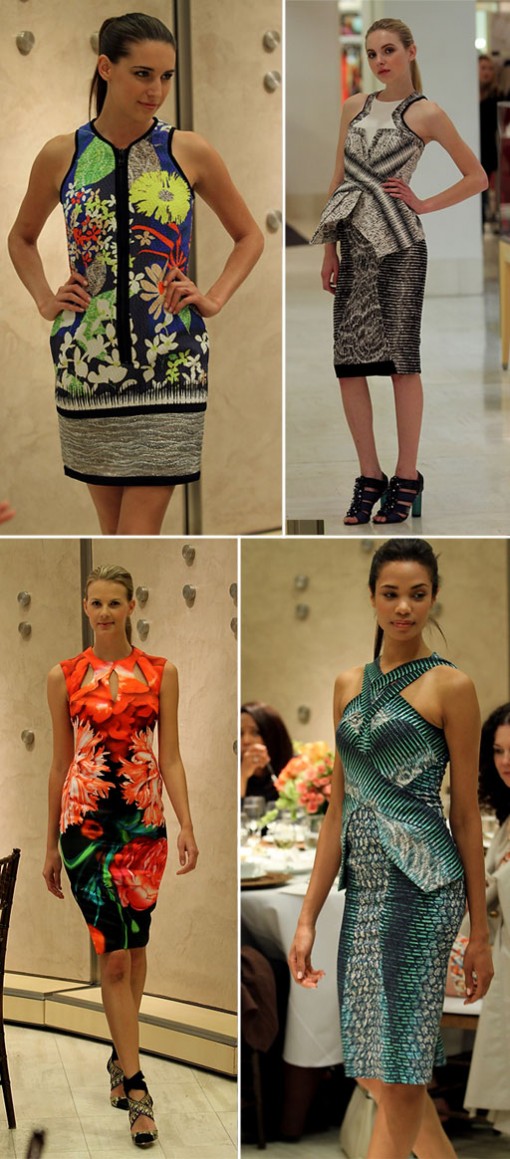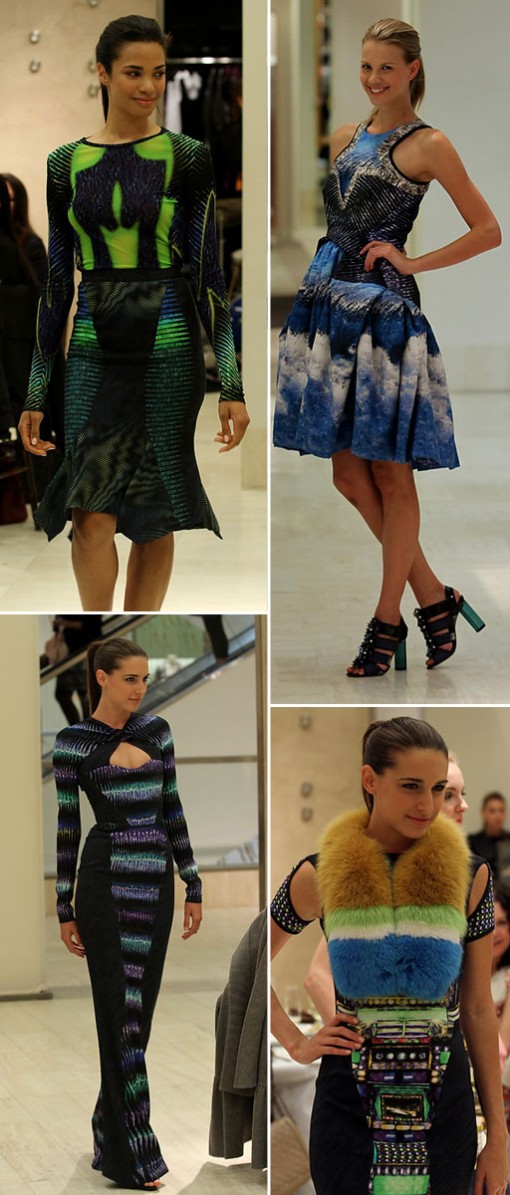 Photos by: Alex J. Berliner / ABImages.
I am not the only one who is transfixed on the amazing design team from Peter Pilotto. Now on everyone's fashion radar, the two young designers, Peter Pilloto and Christopher Vos, have emerged as possibly the brightest new stars on the international scene, catching everyone's attention — from being embraced by Vogue and Anna Wintour, Glenda Bailey and Bazaar, to the top retailers in the world.
I had been obsessively following their work with the hope of eventually meeting them or even seeing the clothes! I actually didn't know how I could pull that off. But my dream came true last week when an invitation appeared to join them for a very intimate and exclusive personal appearance, interview, luncheon and fashion show at Neiman Marcus Beverly Hills. Hosted by the charismatic Bridget Gless Keller, it was a stunning introduction to their work. Neiman Marcus GM, Ariela Shani, kicked off the event by introducing the pair along with Anne Vincent from Vogue, who conducted an in-depth interview with the duo.
What I did find out is both designers studied in Antwerp and graduated in 2004 and 2005, with Peter's graduation collection quickly putting him in the spotlight. They moved to London and now are known, ironically, as British designers. Even with the overwhelmingly positive response to their work, the pair still feel "everyday is somewhat of a learning curve". Their hallmark is ingeniously structured looks that are flattering to the female form. They take their vision to the next level by incorporating strong, vibrant colors, embroidery and prints inspired from nature and strategically placing them on just the right parts of the body. For spring 2012, which is now in stores, there is a very tropical theme (inspired by a trip to Bali), a sense of vegetation, leafs and shadows along with lots of corsets, peplums and details including extraordinary digital prints designed in their studio.

For Fall 2012, they pushed the envelope. More neon. Darker colors inspired by Asia, Beijing, opera masks and and Japanese light trucks. Lasered velvet panels with spectacular sequins were also added to the mix along with references to historical paintings of the Dutch masters. They purposefully injected a playfulness along with colors that "make you feel good" to their "scuba" theme and then added stunning beading and sequins. I swooned. The icing is the Perspex-heeled, plastic flower-bedecked Pilotto shoe collaboration with Nicholas Kirkwood. Look at those shoes! They are sure to be on everyone's wish list.
Super classic ingredients. Vibrant colors and prints. Beading executed in India. It goes on and on. Welcome to the world of Peter Pilotto and the sculpted scuba-luxe dress crafted with athletic precision. I am so so glad they have put their foot in the water and taken a a deep dive into the sea of fashion. It's a worldly experience worth following. You can find the Peter Pilotto collection at Neiman Marcus or get more information at PeterPilotto.com. I am in love. I hope you feel the same way.
NJ Goldston, The Brunette