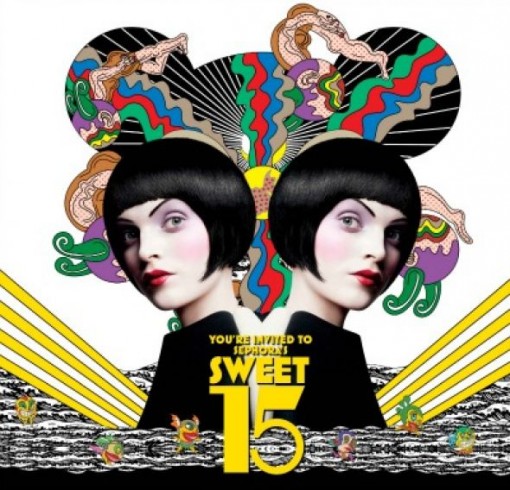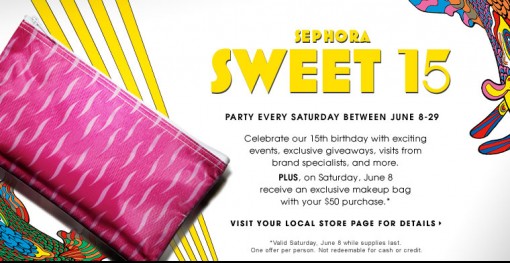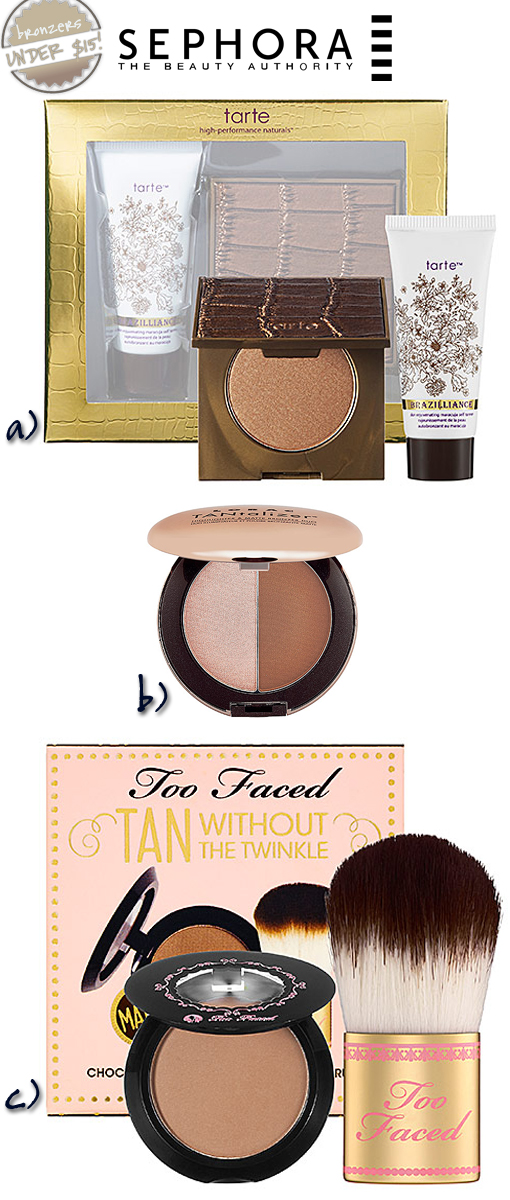 It's hard to believe Sephora has been around for 15 years. What can we say but "Sephora we love you!" On your 15th Birthday, you give us a gift?! Yup, throughout the month of June. they're offering 15 very special beauty products for under $15 dollars each.
There's more! Starting this Saturday, stores will be offering exclusive giveaways including a stunning Sephora make-up bag, special appearances from brand experts, and some fun times.
For a sun kissed red carpet glow (we're LA girls!), our personal faves are the bronzing products for $15 and under (which is crazy!) from Tarte, Lorac and Two Faced Tan Without The Twinkle.

a) Tarte Golden Opportunity $10
A two-piece travel collection of Tarte bronzing essentials: The Amazonian Clay Bronzer in Park Ave Princess and The Brazilliance Skin Rejuvenating Maracuja Self Tanner! Get your glow on the go with these travel-friendly sizes of Tarte's bronzing essentials.
b) Lorac TANtalizer Highlighter & Matte Bronzer Duo $12
A medium, travel-size duo with luminizer powder, matte bronzing powder, and a mirror. You can Highlight, color, and define with this easy-to-use duo for a sun kissed glow!
c) Too Faced Tan Without The Twinkle $15
This perfect bronzing duo gives you a gorgeous matte tan. Shimmer free for a natural look! We love this!
To shop the entire anniversary collection or get more information, click here.

Happy Quinceanera Sephora!
xo
Kathryn, The Blonde and NJ, The Brunette