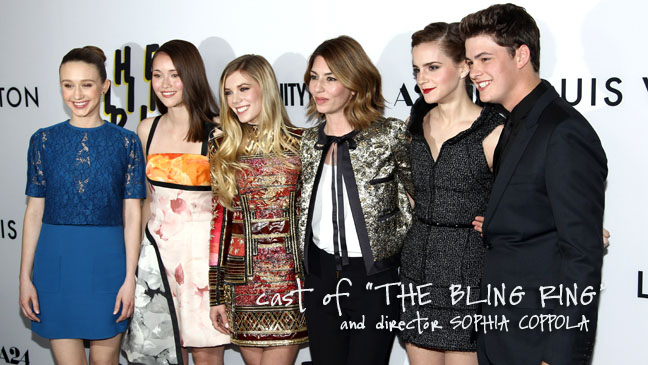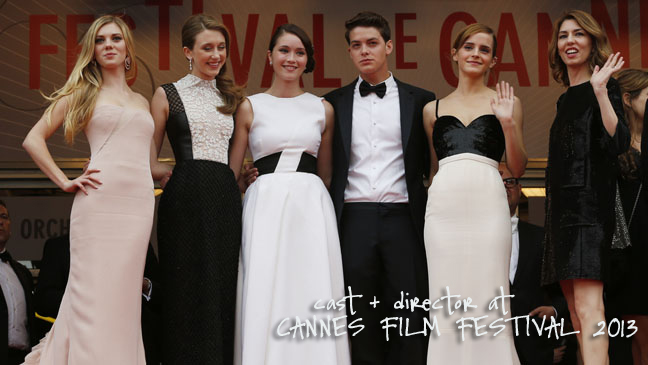 The Los Angeles premiere of Sofia Coppola's The Bling Ring was quite the event for Hollywood stars who attended in support of the Oscar-winning director's latest film.
Coppola's movie, which stars Emma Watson, Katie Chang, Israel Broussard, Claire Julien and Taissa Farmiga, depicts society's obsession with fame and celebrity through the true story of a group of high school students who burglarized the homes of several celebrities, including Paris Hilton, Rachel Bilson, Orlando Bloom and Lindsay Lohan.
"It was just hard to believe that it was a true story because it was so over the top," Coppola told The Hollywood Reporter at the premiere at the Directors Guild of America on Tuesday.
Coppola's film follows the group of rebellious Southern California teens as they use the Internet to find out when celebrities won't be home and then look up the stars' address. For some, such as Hilton's Beverly Hills home it becomes as easy as looking under the mat for the key.
At the premiere, the stars of the film fittingly wore some high-fashion stunners, from Watson's sparking black and grey Chanel with a high collar and high-waisted belt to Julien's one-of-a-kind Balmain dress.
Hilton, whose house is featured in the film for the break-in scenes (and our very own NJ lives in the same guard-gated neighborhood as Paris and has a slightly different take on the situation!) had told Coppola that she became emotional when she first saw the film at its world premiere at the Cannes Film Festival.
After the screening, the stars and I moved the party to the very "it" Chateau Marmont hotel.
The Bling Ring opens in theaters on June 14 via A24 films.
-Kathryn, The Blonde