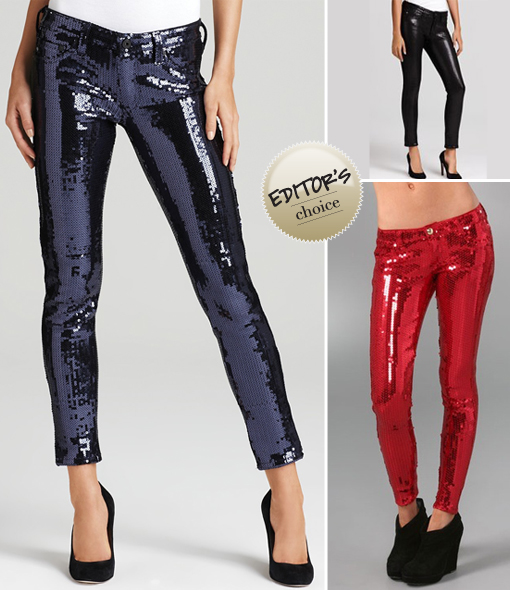 OK. Now The Blonde and The Brunette are starting to think about New Year's Eve and sparkle is just a must. This is a great way to get a rockin' New Year's look and honestly it hard to say which color of the AG Adriano Goldschmid Sequined Ponte (or Legging) Jeans are the best color. The cut, just above the ankle, is obviously perfect with a dressy, sexy pump and you can downplay or dress up your outfit depending on the party and your mood.

Red is definitely the most festive and fun. It is also so brand new that is is featured only on the AG website or in their stores. Navy and black are both killer classic colors, and very slimming, so its a hard choice. Eany, meany, mineany, mo…. You can order any of the three colors online at the AG Adriano Goldschmid website. We recommend going one size larger on these. They run a bit smaller than usual. Get a move on. I think they are almost sold out.
NJ Goldston, The Brunette.