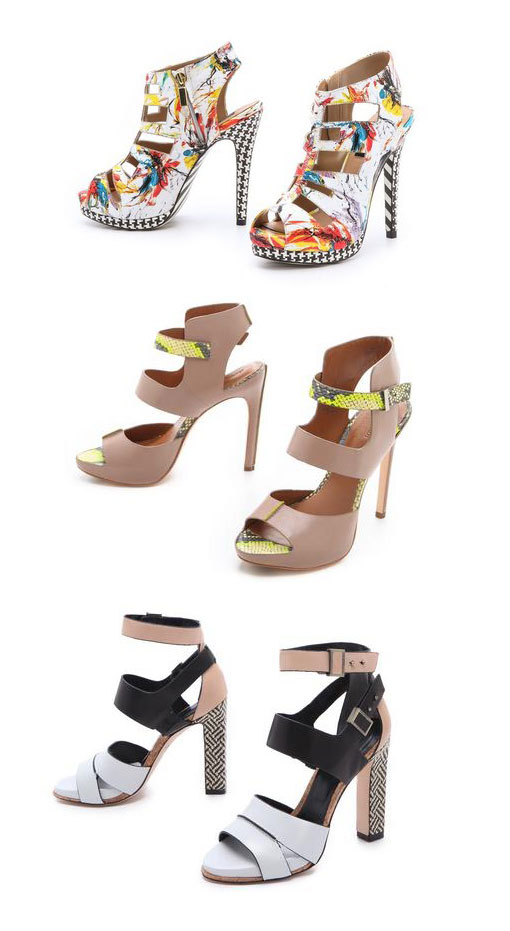 It's this simple. For spring, go with a sandal that mixes colors, textures, and prints to add a stellar look to your wardrobe. We picked three of our favorites from the latest ShopBop Collection. From top to bottom are the avant-garde Tyrese Jawbreaker Sandals by Alejandra G from Shopbop's ONE by collection. The mixed print gives these sandals a wild, artistic bent.
Next up, two styles from Rachel Roy which are perfect for elongating your leg and going with any colorway. Her Devyn Slingback Sandals Neutral's get an unexpected pop from small accents of neon snake print at the toe, sidewall and buttoned ankle strap. The white and black Fawn Ankle Strap Sandal with a bold contrast heel is perfect if you are longing for an unexpectedly on trend look with a great herringbone color block heel. That gets my vote.
Time to step into the season. ShopBop has hundreds of styles at their online sandal boutique from musts to lusts.
xo
NJ, The Brunette