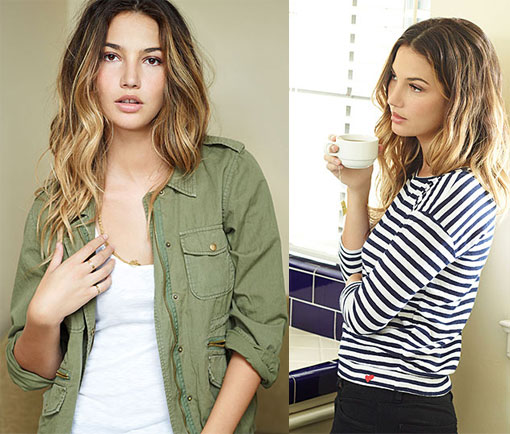 The beautiful Victoria's Secret model Lily Aldridge has designed her first clothing line in collaboration with Velvet by Graham and Spencer. The Lily Aldridge for Velvet collection is perfect for luxury basics in sensuously soft fabrics.
The 27-year-old Aldridge is obviously no stranger to fashion. The wife of Kings of Leon front man, Caleb Followill, gave birth to their first child, Dixie, last June. Her début collection is a 13-piece ensemble of contemporary basics combined with boho rock and roll glamour creating a very wearable "laid back luxe" collection. Each style in the collection is named after close friends and family, including her daughter, her sister Ruby and the loving husband.
"I love the Lily dress and the Ruby jacket as a combo. They look great together, the perfect summer music-festival outfit. I am also absolutely in love with the Dixie dress!" she reveals.
After all she met her husband, Caleb at Coachella music festival! Check out our favorite music festival inspired dresses from the Lily Aldridge for Velvet collection: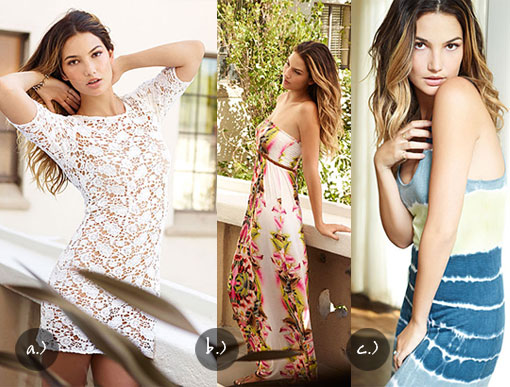 Lily also just made an appearance at Bloomingdales New York Flagship store to more rave reviews. Obviously, Lily rocks!
-Kathryn, The Blonde