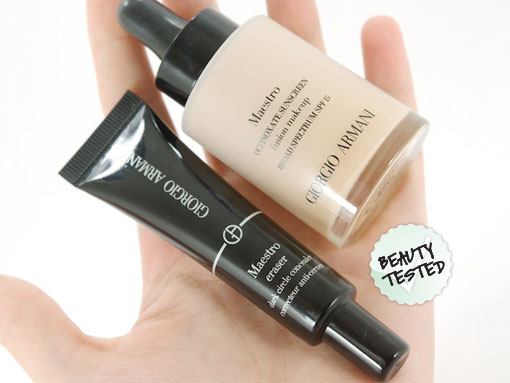 All photos courtesy of Giorgio Armani.
I raced into Saks last Saturday for a special event and bumped into Tim Quinn, the celebrity front man for Giorgio Armani Beauty. Quinn is their internationally renowned face designer, national director of creative artistry and his words of beauty wisdom have graced the pages of W, Elle, Glamour, Lucky, InStyle, and Cosmopolitan along with numerous TV appearances on the Today Show, Extra and E! Entertainment. Tim has also worked with celebrities such as Glenn Close, Debra Messing, Kim Cattrall, Milla Jovovich, Tara Reid, Gwen Stefani, and Kate Bosworth. He even did my make-up for the Armani event I hosted earlier this year. It looked so great I almost refused to wash it off a day later.
Back to Saturday. Shreks of delight at being reunited and two kiss-kiss's later, we were off and running about how I exclusively wear Armani foundation. It's the standard. But why was he here now? He had just flown in from New York for the launch of Giorgio Armani's new Maestro Eraser and Fusion Make-up with SPF 15 Sunscreen. My eyebrow arched. Could it be better?

Not possible. I suddenly found myself in the middle of a makeover. Off with everything and on with the Maestro eraser, with five shades to choose from depending on your skin tone, and then Tim applied one of the custom Maestro make-up shades (N° 8 for me) available in over 12 colors and perfect no matter your skin tone. Eight years in the making. Five minutes later, no more dark circles. None. Next. A foundation with perfect coverage that makes you glow and so much younger-looking. More kiss-kiss's. Gotta run. The compliments (as in NJ you've never looked better) were non-stop all afternoon and haven't stopped. I'm hooked.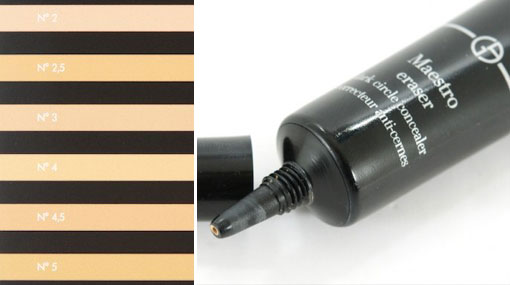 Step 1: Giorgio Armani Maestro Eraser Dark Circle Concealer(above) goes beyond very simple coverage to correct dark spots and circles while reducing blemishes, evens skin tone and delivers a brighter eye area. Hence the name. It erases the years. Available in Five Custom Shades. Shake the tube slightly and use a small dab and blend. I prefer a sponge or a brush for application. $40/tube.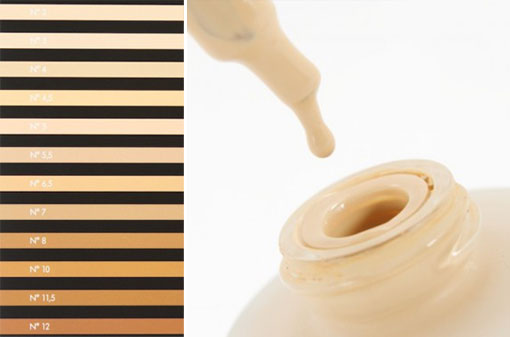 Step 2: The Maestro Fusion Make-up Complexion Perfector is an ultra lightweight formula for coverage with a no makeup feel. I went one shade lighter than I normally use because I usually make the mistake of going to dark. Tim fixed that! The dropper makes sure you don't over apply the foundation as it literally "fuses" with your skin and it has an SPF of 15. Available in 12 shades. $62.
My only regret. I neglected to do a before and after photo. But trust me, this is sheer perfection. Available at Saks and Neiman Marcus retail stores and online at Neiman's if you follow the links in this post.
xo
NJ, The Brunette