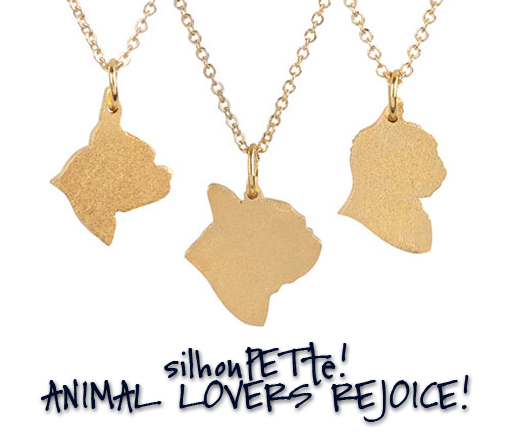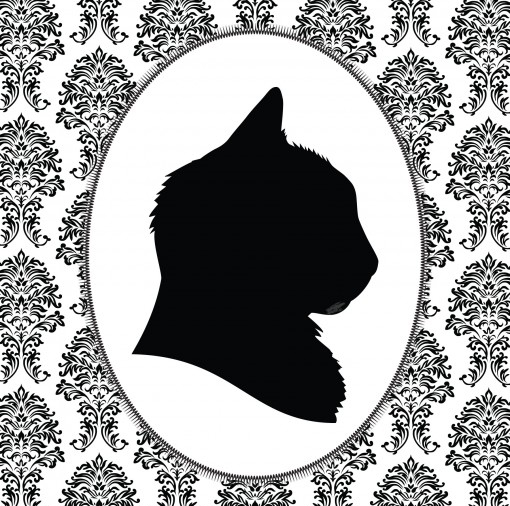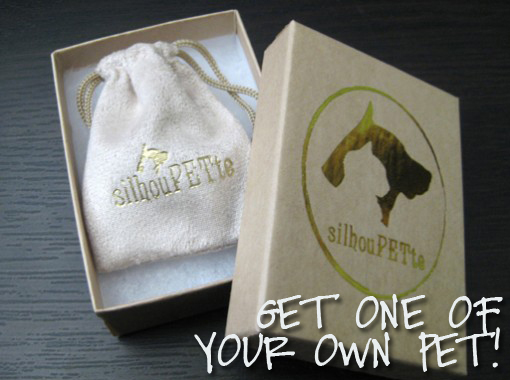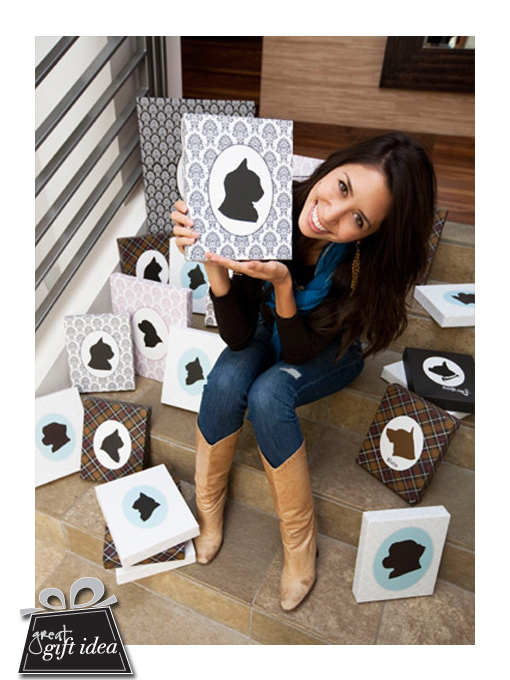 Last month at Unique LA, I had the pleasure of meeting Jessica DiPaola. She is the founder of SilhouPETte, an incredible company offering keepsakes that enable you to keep that special bond with your pet now and forever. As an animal lover myself, I was instantly drawn to her pieces. We got to talking and she revealed so many special stories of how SilhouPETte came to be, I instantly knew I wanted to share her with our readers! If you're not yet familiar with SilhouPETte, take a moment to learn about Jessica, and her beautiful company.
How many years years ago did you create SilhouPETte, and what was the inspiration behind it?
During the winter of 2008, I started silhouPETte after an unsuccessful search for creative and elegant gifts for my animal-adoring friends. I've always had a passion for animals and design.
What was your passion before you created SilhouPETte?
Before silhouPETte, I was in corporate events and weddings, where I got to turn people's dreams into a beautiful reality for the night. After spending countless weekends and holidays planning for other people's lives and missing time with Silkey (my beloved feline), I made the choice to focus on silhouPETte. The concept of this company became even more of an obvious path after Silkey passed away.
What was the first piece you created?
Silkey was sitting next to me when the "Silhoupette" idea first emerged. Her silhouette is the cat image we use in our logo, branding, and the ready-to-wear kitty charm – it was the first animal silhouette I had ever created. As we do when we create silhouettes of every animal, I was sure to include all the details I knew her best by: everything from the gentle ridge on her nose to the direction the fluff of fur fell on her chest. I always thought she had the most perfect profile. Following that, I designed one of my sister's pup, Bolo (he's the dog part of our logo), and printed it on gallery wrapped canvas. Silkey and Bolo have become silhouPETte mascots over the years. And now that they're both together in heaven, their time-stamped images mean so much more…
SilhouPETte first started out as simple prints. Did you always plan on creating jewelry?
I've always been a sentimental person, so I think it's a natural step for me to create and offer something that stays close to the heart. Through SilhouPETte, I have been able to capture the heart-warming bond between animals and their people through just one portrait or one charm… an image that speaks endless memories of unconditional love. I created our jewelry line as a way to keep the memory physically close to you wherever you go.
Are your pieces made locally? Our pieces are made in downtown Los Angeles.
Where are your pieces sold? Currently, our entire collection can be purchased online at www.silhouPETte.com. We also have an Etsy store that we are always updating. If you are local and would like to see our collection in person, visit the Modern Dog on Abbot Kinney (say "Hi" to Guy for us!) and check us out at Nina in Fred Segal, Santa Monica.
You have transformed from "silhouPETte" prints to "silhouPETte" charms, anything else you would like to see your line evolve into over the next 5 years?
Over the next 5 years, I would like to see us expand in the jewelry market, with keepsakes for both males and females. It's shocking how many inquiries I receive for men, too!
Which celebrity have you / would most like to see your pieces on?
For the sake of awesome taste, I would love to see our jewelry on Jessica Alba. She always looks incredible and in control, regardless of her responsibilities as a mother and business woman. Her taste is fresh with a healthy dose of progressive and I would be absolutely flattered if she was sporting one of our charms. For the sake of a celebrity, I just adore… Ellen DeGeneres. She's hilarious, inspirational and I truly appreciate her perspective on animals and how they impact our lives. Her contribution to the lives of animals in need is also completely inspiring.
Just for fun, first five words that come to your head that inspire you :
Disney. Love. Paws. Whiskers. Contribution.
What's wonderful and intriguing to me about animals is how they express endless and unconditional love. They hold no grudges, make no judgments, and love me just the way I am.
– Jessica DiPaola, Founder
If you'd like to keep your pet close to your heart at all times, please visit http://silhoupette.com
Tell her we sent you!
Xx. Jadan Huter