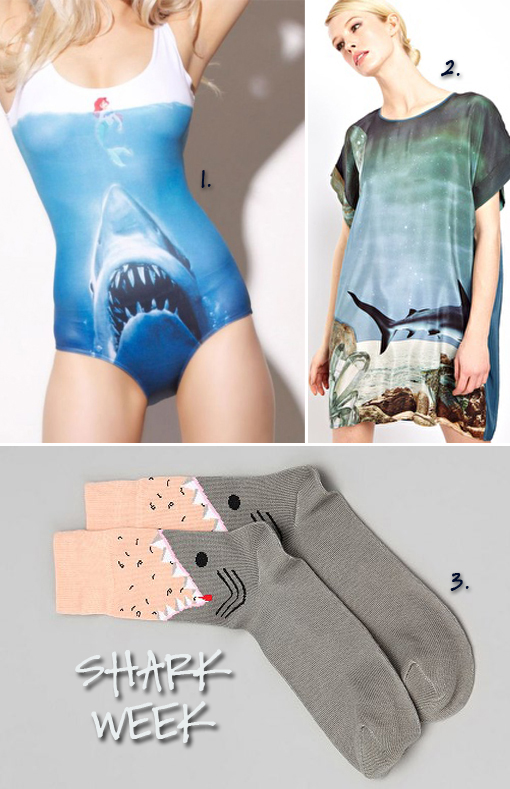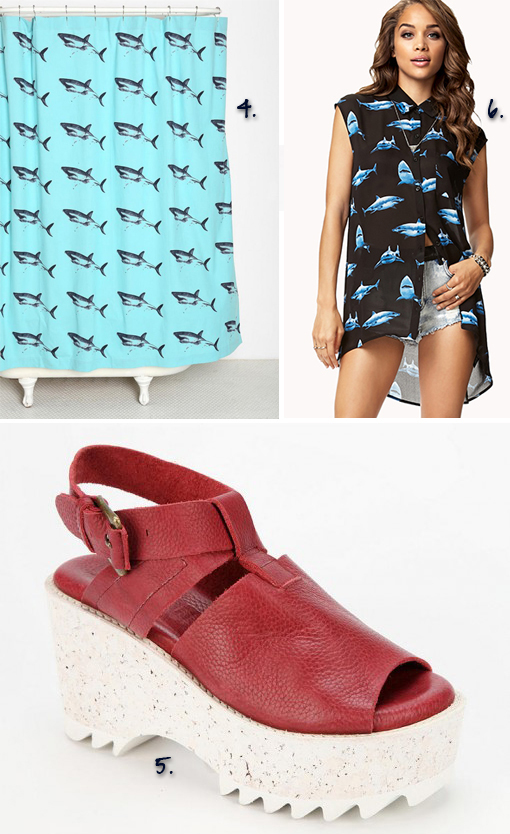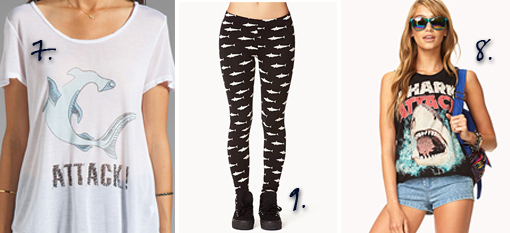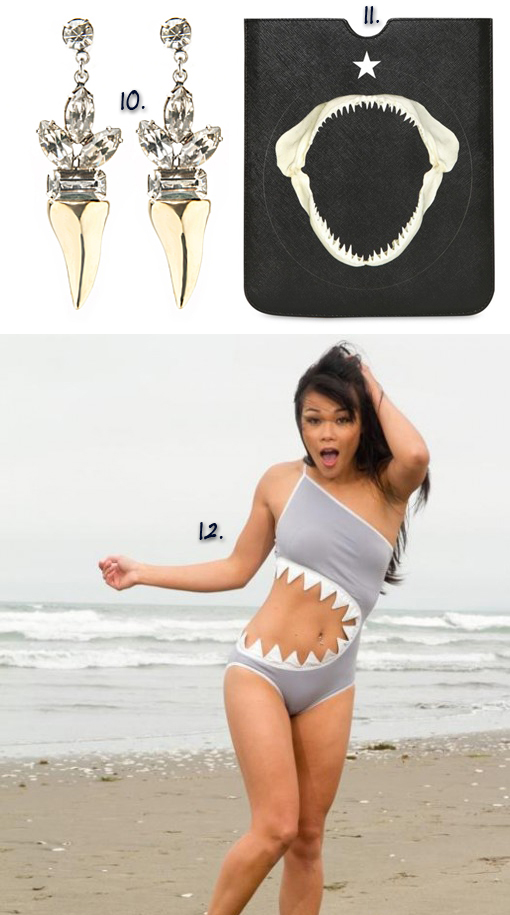 Although most people are afraid of sharks, I can't think of one person that isn't crazy about Discovery Channel's annual Shark Week.
This year, I've noticed people are taking it a bit further, and bringing the sharks home to their own very own closets!
Dive right in to our favorite set of teeth without even stepping foot in the water!
1. Black Milk Jaws Swimsuit $90.00
2. Emma Cook Silk Kaftan in Shark World Print $505.71
3. Shark Socks $8.00
4. Shark Shower Curtain $29.00
5. GeeWaWa Shark Tooth Slingback Platform Sandal $149.99
6. Shark Print High-Low Shirt $17.80
7. Shopbop Graphic Shark Tee $80.00
8. Shark Attack Muscle Tee $13.80
9. Shark Bite Leggings $10.80
10. Tom Binns Last Shark Earring $380.00
11. Givinchy – Shark & Flower Printed iPad Case $365.00
Last, but definitely not least :
12. Sharkini – SOLD OUT (Backorder available)
Sharks have inhabited our oceans for 400 million years, but today, these amazing predators are disappearing at an alarming rate. It is estimated that up to 75 million sharks are killed each year by cruel and inhumane "finning" alone. Each and every one of us makes a difference. Help save the sharks by donating to either of these incredible charities!
To save the sharks, you can make a charitable donation to http://www.protect-the-sharks.org/about/donations/or www.sharksavers.org