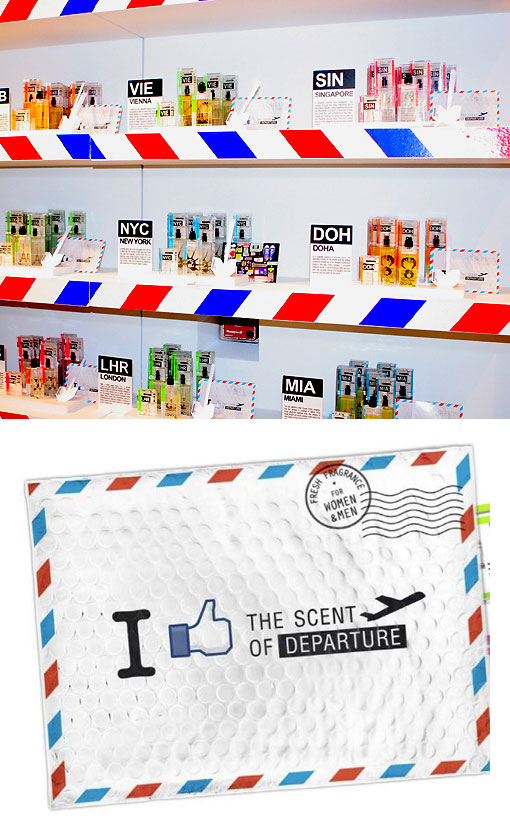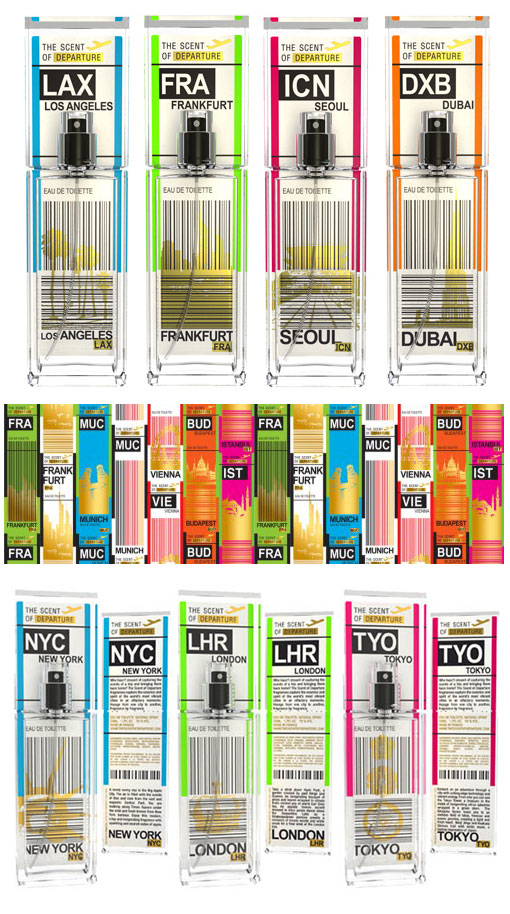 "HELLO, LADIES AND GENTLEMEN.
THE CAPTAIN AND FLIGHT DECK CREW WOULD LIKE TO WELCOME ABOARD THE SCENT OF DEPARTURE, AN AFFILIATE OF FRAGRANCE AIRLINES. PLEASE FASTEN YOUR SEATBELTS, SIT BACK AND GET READY FOR TAKE OFF. WE THANK YOU FOR CHOOSING OUR AIRLINES AND WISH YOU A PLEASANT FLIGHT…." – Scent Of Departure Website
The Scent of Departure can make your dream come true with its line of collectable perfumes dedicated to bring back home one's unforgettable trip. A gift to a loved one, a souvenir as a reminder of a wonderful time, an object to collect as you travel the world…
It was his two greatest passions, traveling and perfumery, that led Ghislain to create The Scent of Departure. "I travel all over the world, and perfume is how I tell a story and describe emotions," he said. "So one day, I got the idea to capture the essence of the cities I love and am so drawn to through scent."
While the perfumer paid homage to bigger, more obvious cosmopolitan destinations that typically come to mind (New York, Paris and Tokyo), he reveled in exploring smaller, more intimate ports of call. "For example, think about Bali. Who wouldn't be charmed by the smell of the Tiare flowers and coconut that permeate the city?" Each bottle is cleverly labeled with a "checked luggage tag," and marked with its proper I.A.T.A. three-letter code (DXB for Dubai, for example).
Get ready for take off as you enjoy an enchanted journey through your favorite cities!
www.thescentofdeparture.com
Xx. Jadan Huter