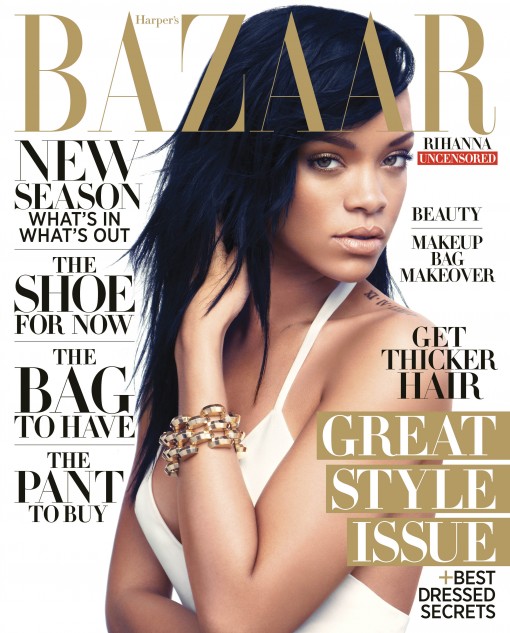 Newstand Cover: Courtesy Harper's Bazaar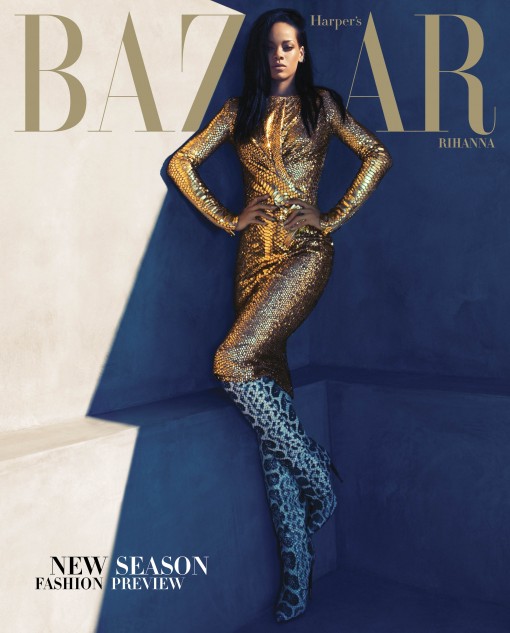 Subscriber Cover: Courtesy Harper's Bazaar
The Blonde and The Brunette have a very exclusive sneak peek of Rihanna as the August Cover Girl for Harper's Bazaar. On newsstands starting July 17, the latest edition features a fascinating interview in which she opens up about love, career, her personal style, and more.
Rihanna tells Bazaar that she has yet to open up again in relationships, after being so badly hurt in the past. "When I was in love, I fell so hard. I was really, really, really in love. The way it made me feel was priceless. And in a blink of an eye my whole life changed. Everything that I knew was different. I never thought I'd feel that pain in my life. I'm afraid of feeling that again."
We even have a few more delicious details about the smoking hot cover shoot and fashion spread. Shot by Camilla Akrans, Rihanna glows in gowns by Tom Ford and Calvin Klein. And her body? Sleeker than ever. Rihanna confesses, "I don't know if there's something going on with my body right now, but I'm eating everything in life!" she laughs. "I miss my ass. It just went away! I need a butt. I have an idea of one, but it's not living up to its full potential right now."
If you can't wait, go directly to www.harpersbazaar.com/rihanna for more, and read the full story in the August issue of Harper's Bazaar. There's even a behind the scenes video up on Harper's Bazaar's Facebook page.
So which cover do you like the best? The newsstand cover with Rihanna in a silk crepe dress, Calvin Klein Collection, and bracelet by Neil Lane or the subscriber cover with Rihanna in a dress and boots by Tom Ford, and ear cuff by Repossi? We'd love to know.

Once the issue hits newsstands, you'll also see Rihanna rocking some of the season's sleekest looks, by Calvin Klein, Tom Ford, Balmain, Ralph Lauren, and much more in the multi-page fashion spread.
Now this is girl power!
xo
NJ Goldston, The Brunette