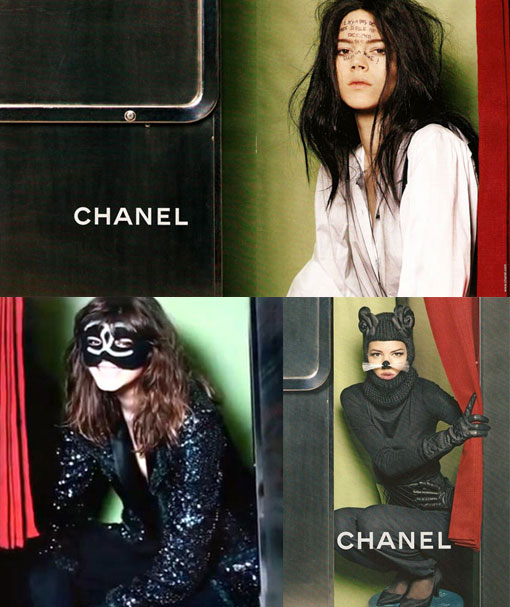 It is always exciting to anticipate the upcoming campaigns each season, especially when Chanel is in the running. This upcoming Fall-Winter 2011/2012 campaign, Chanel has changed the game with a completely fun and charming campaign featuring Danish model Freja Beha Erichsen.
Karl Lagerfeld requested Carine Roitfled, former Paris Vogue Editor in Chief, to style the Chanel campaign; after which he gushed, "the mix with Freja was genius."
The campaign was photographed by Karl himself, and the shots took place in a photo booth in Paris. The photos are sexy, playful and totally Chanel. I wouldn't have expected anything less!
Xx. Jadan