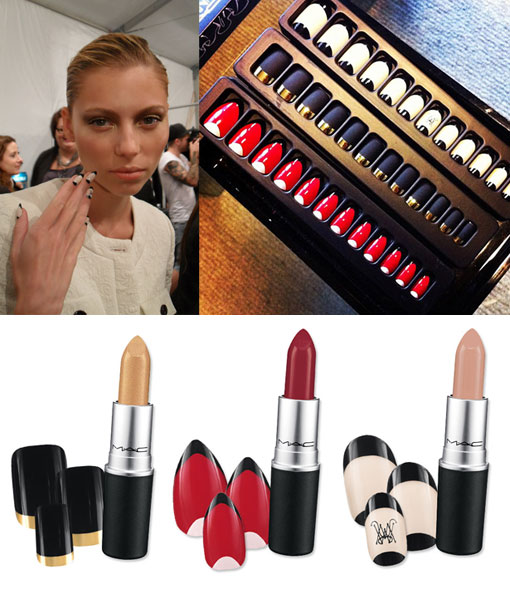 Today, I'm excited to give you a little glimpse into the future of polish! A sneak peek at the modish press-on nails, from the Ruffian-MAC collaboration.
The line already made its debut backstage at the Ruffian New York Fashion Week runway show, but not until this week, could we finally get our fingers on the line!
New York clothing line Ruffian is known for its coveted fashion. Stars such as Kirsten Dunst, Cate Blanchett, and Kate Moss are fans. Now that "Ruffian Red" has become an established go-to crimson lip color, designers Brian Wolk and Claude Morais are expanding to nails. They've collaborated with MAC to develop a collection of super-chic press-ons in varying takes on the signature Ruffian half-moon manicure.
Paying a tribute to the 80's when press-on nails used to be a major hit! The kits of 24 press-on nails are self-adhesive and will be available for a limited time on
maccosmetics.com starting on June 18th.
Xx. Jadan Huter