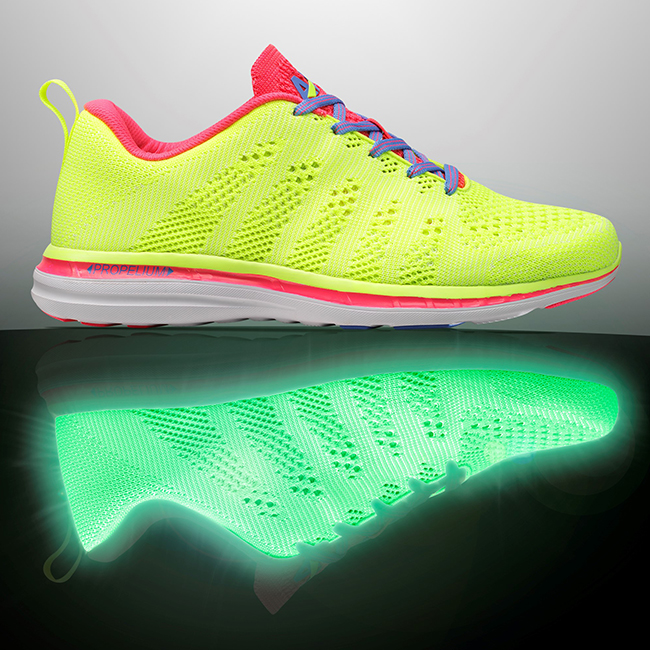 It's never been done before. Sneakers that glow-in-the-dark. Just introduced today, cult favorite Athletic Propulsion Labs has entered new sneaker territory with their groundbreaking, glow-in-the dark Techloom Pro knit running shoes for men and women. How did they do it? Charged by UV light, the intricate, multi-level woven upper features futuristic phosphorescent thread capable of glowing-in-the-dark. It's got sneakerheads everywhere buzzing.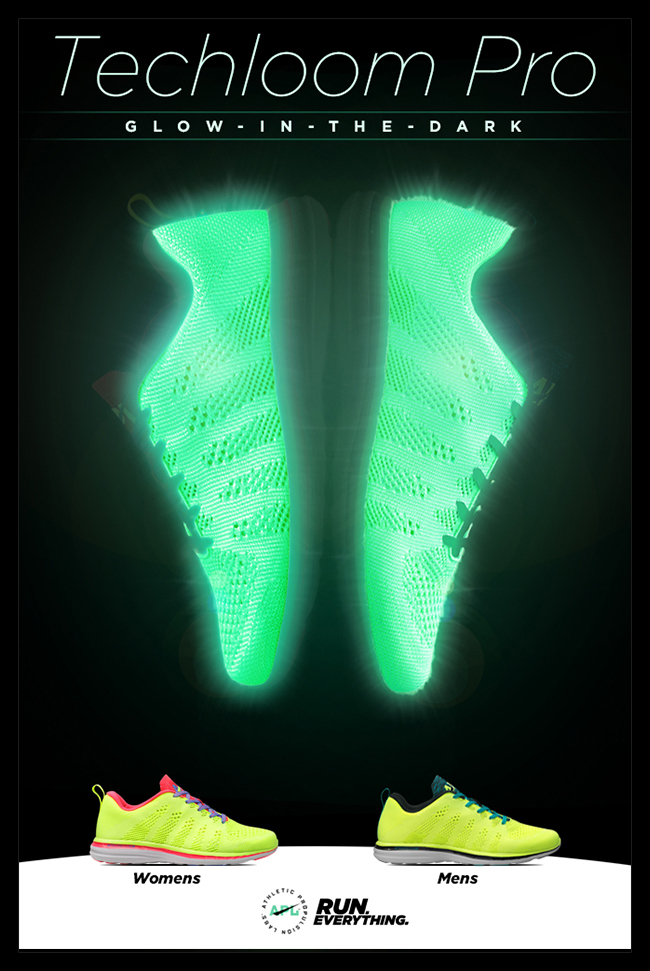 If you don't know about APL, then a quick, quick back-story. APL has been at the forefront of performance footwear since the introduction of their Concept 1 basketball shoe featuring groundbreaking Load N' Launch technology, designed to instantly increase vertical leap. As a result, the Concept 1 became the first shoe banned by the NBA for performance reasons by "providing an undue competitive advantage" to the wearer.
This past year APL expanded into the running market with similarly innovative technologies designed to increase athletic performance and actually make you run faster. With this latest release, the one-of-a-kind footwear still holds true to the core values of the brand with its proprietary Propelium™ EVA midsole for amazing cushioning and comfort. In fact, we've heard wearers tell us they're the most comfortable shoes they've ever owned.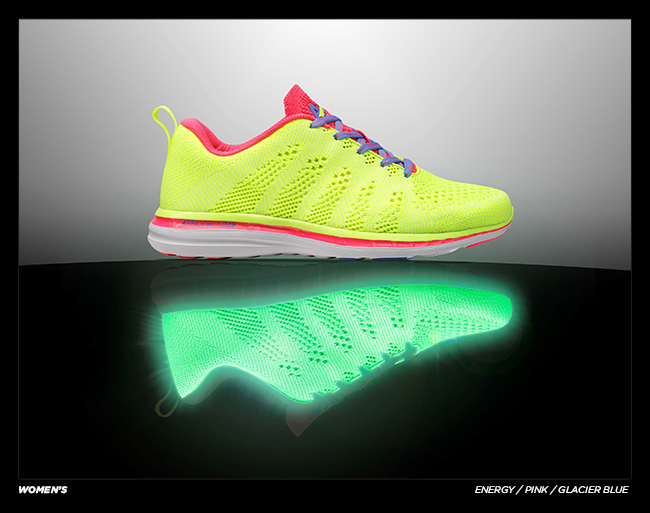 The glow-in-the-dark knit technology is offered in the Men's TechLoom Pro in Energy/Black/Aqua and in the Women's TechLoom Pro Energy/Pink/Glacier Blue.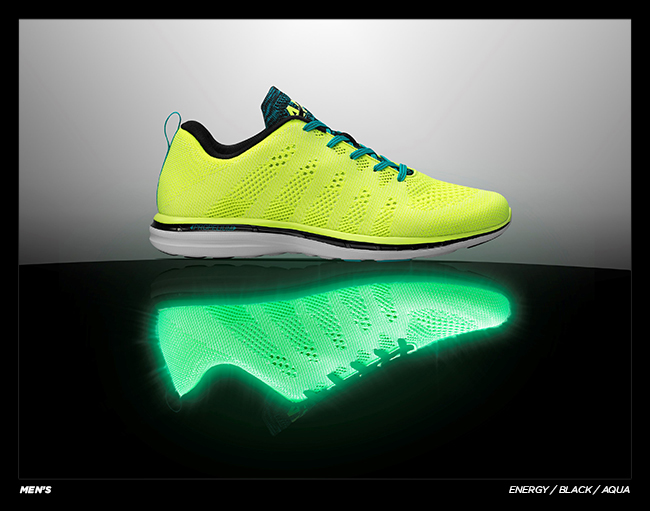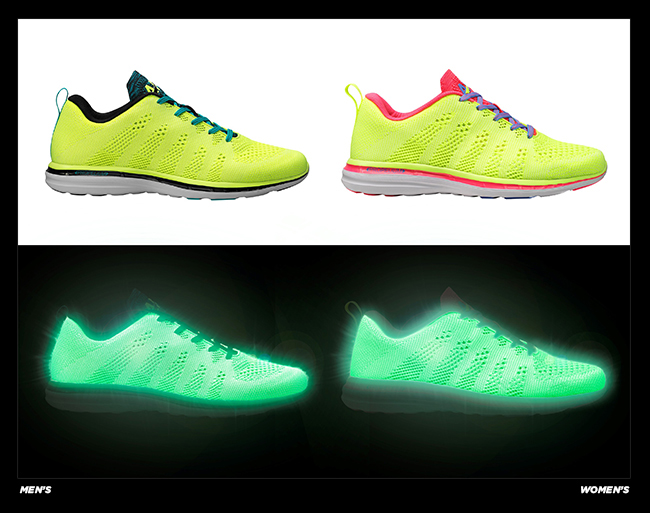 We actually even like the idea of his and her Techloom Pro's for summer runs. Very romantic.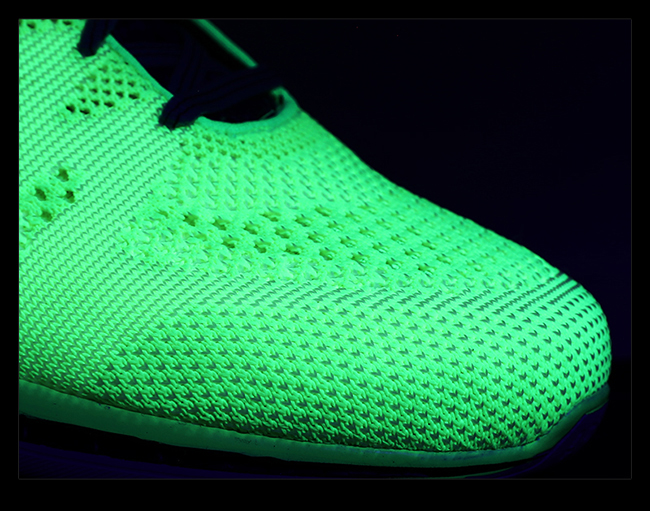 To grab a pair, you can find them online at Athletic Propulsion Labs or at select Saks Fifth Avenue locations. $140. It might be the most fun way to get a summer glow in a long time.
With Love From The Streets of LA,
NJ Goldston, The Brunette