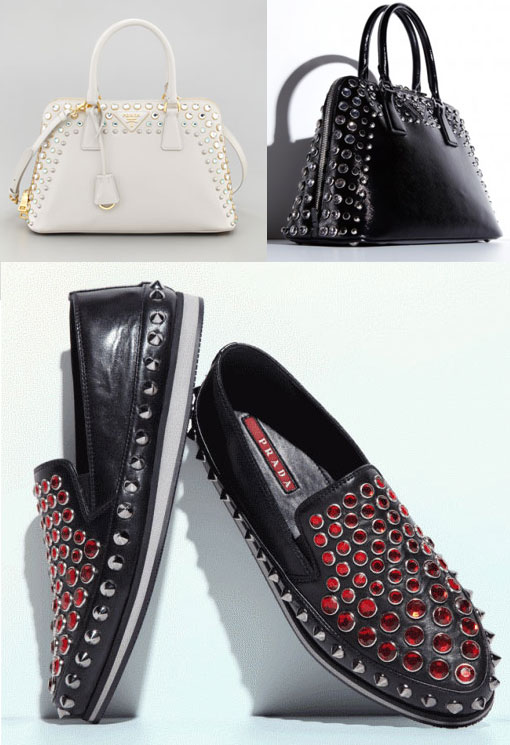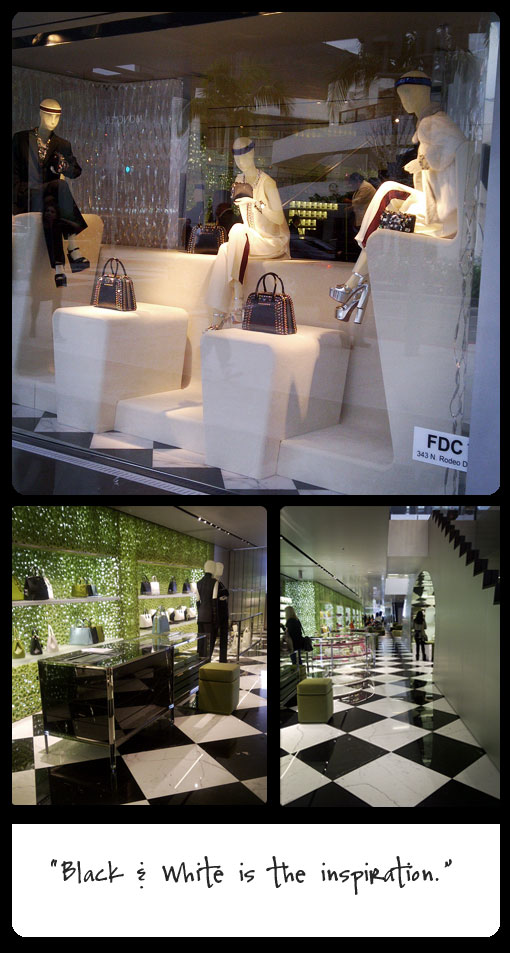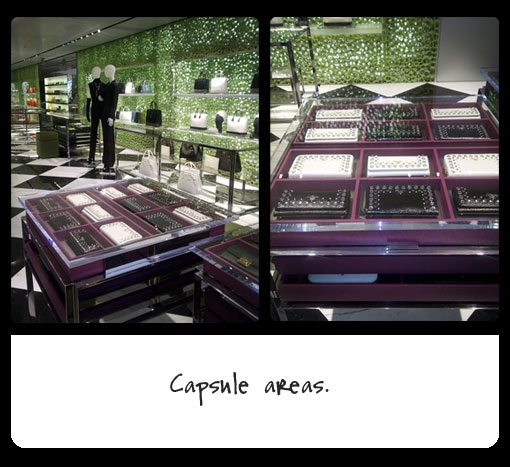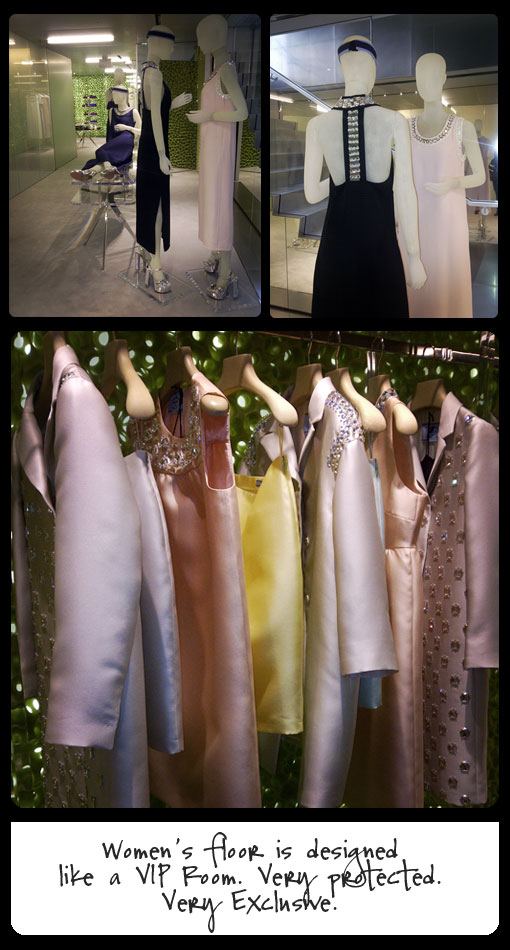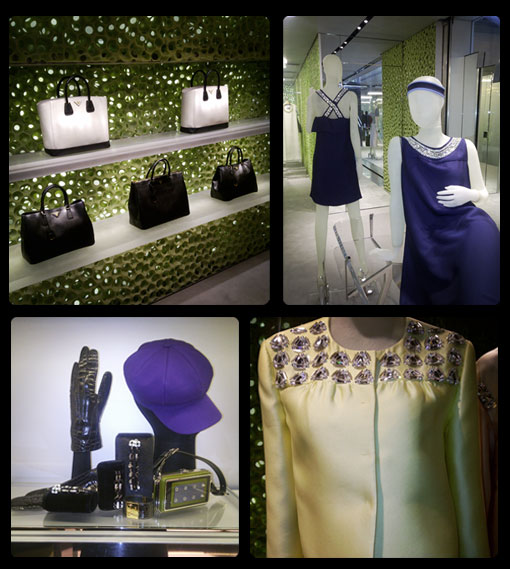 Once again we were on the exclusive invite list. This time for the private, by invitation-only unveiling of the magnificently redesigned Prada Epi-Center on Rodeo Drive in Beverly Hills. A necessary and smart move (away from the previous breathtaking but stark, open and challenging space designed by architectural genius Rem Koolhaus), Prada has brilliantly re-envisioned the shopping experience and suddenly opened its arms to all of LA.
Starting with a revamped eye-catching facade (that actually has the Prada name on it) of gleaming glass, aluminum and mirrored window blades to a beautifully lit, thought out interior focused on capsule and conversation areas, this is a sleek design and merchandising story at the top of the pyramid. Prada teases the eye with multi-faceted mirrors, deep cubic storage, custom-made plexi-glass displays, polished steel and a seamlessly transitioned marble and carpeted checkerboard flooring. The dramatic black and white theme, accented with signature "Prada Green" wall treatments, is the backdrop for a specially-designed array of one-of-a-kind items straight from Milan just for Beverly Hills.

The New York and Milan teams, in for the opening, including Mrs. Prada's right-hand "woman", the utterly engaging Manuela Pavesi, emphasized the importance (to Mrs. Prada) of bringing "unique pieces so you feel unique". So smart. Our great tête à tête included discussing the thinking behind the fashion statements centered around "black as the new black". Noting this is a significant departure for Mrs. Prada, it suddenly feels so fresh and new again along with dramatic studded and bejeweled apparel, footwear, and special takes on Prada signature hand bags. "Especially in LA, who wants to go to dinner and not have a stand out piece? Right? You don't want to look and carry something everyone else is wearing. You want something special for yourself that is you." We couldn't agree more.
With this in mind, the design teams envisioned a series of capsule areas and collections that overwhelm the eye. Stunning pastels for Resort 2013 were grouped in brilliant new ways along with exclusive Fall 2012 pieces previously seen only on the runway or in magazines are within your reach. Special "conversation area" seating is absolutely everywhere so no need to rush. Spend the afternoon. Enjoy yourself or plunk your significant other down while you shop until you drop. Better yet, send your guy up to the third floor "Man Loft" for a new wardrobe or stunning leather goods. Prada Epi-Center Beverly Hills/343 Rodeo Drive/Beverly Hills, CA 90210/310-278-8661
As Mrs. Prada told me in May after the Met Gala, "We must all be beautiful together". Don't you love it when someone keeps their promise.
xo
NJ Goldston, The Brunette