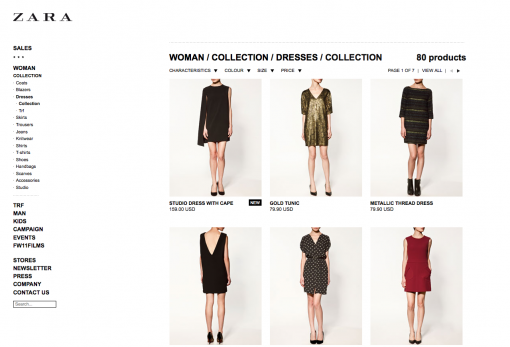 Mark your calendars and get those laptops ready! ZARA always seems to be a topic of conversation over at The Blonde & Brunette offices. With such high fashion pieces at a fraction of the price, what's not to love about ZARA?? I'm pretty sure every single one of The Blonde & The Brunettes staff meetings ends with the phrase, "ZARA really needs to open online sales in the USA". Well ladies…
ITS OFFICIAL! ZARA has confirmed that they'll officially be launching online shopping for the U.S. on September 7th!
We can only hope H&M is not far behind!
Xx. Jadan