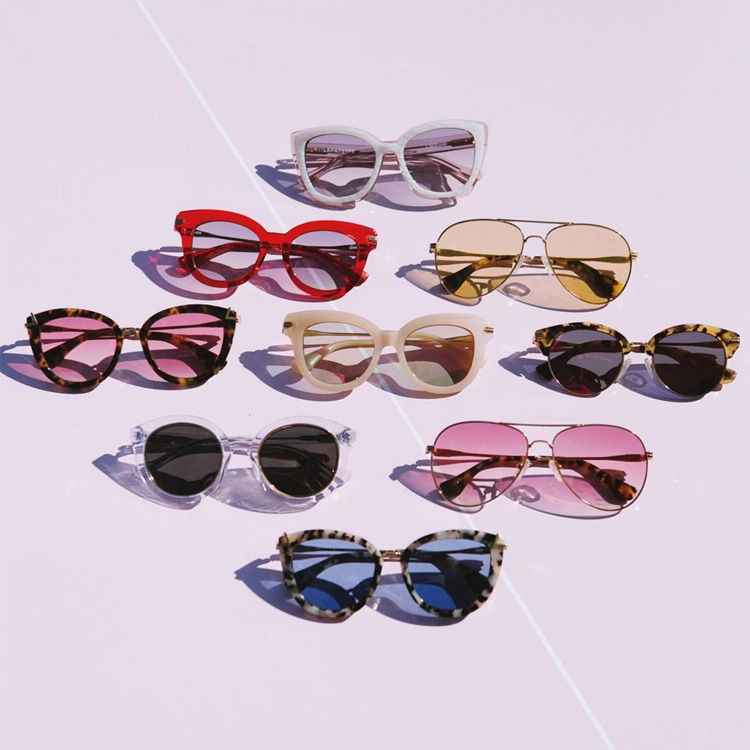 Well, nothing gets us more excited for summertime than a new pair of great sunnies. So, we of course couldn't wait to show up when Sonix, the LA- based distinctively cool accessories line, held an afternoon soireé to launch their new sunnies collection on the chic EP & LP Rooftop Terrace. We were already addicted to their phone cases and now they have us hooked again with the perfect mix of super fem, girly, and sophisticated shades. The collection, by designer Jillian Wheeler, ranges from groovy, colored framed aviators to cute, nude boxy frames. The best part? They're all under $100, making them the perfect go-to for some new summer sunnies! By the way, we've always said a a new pair of shades can update your look in a flash.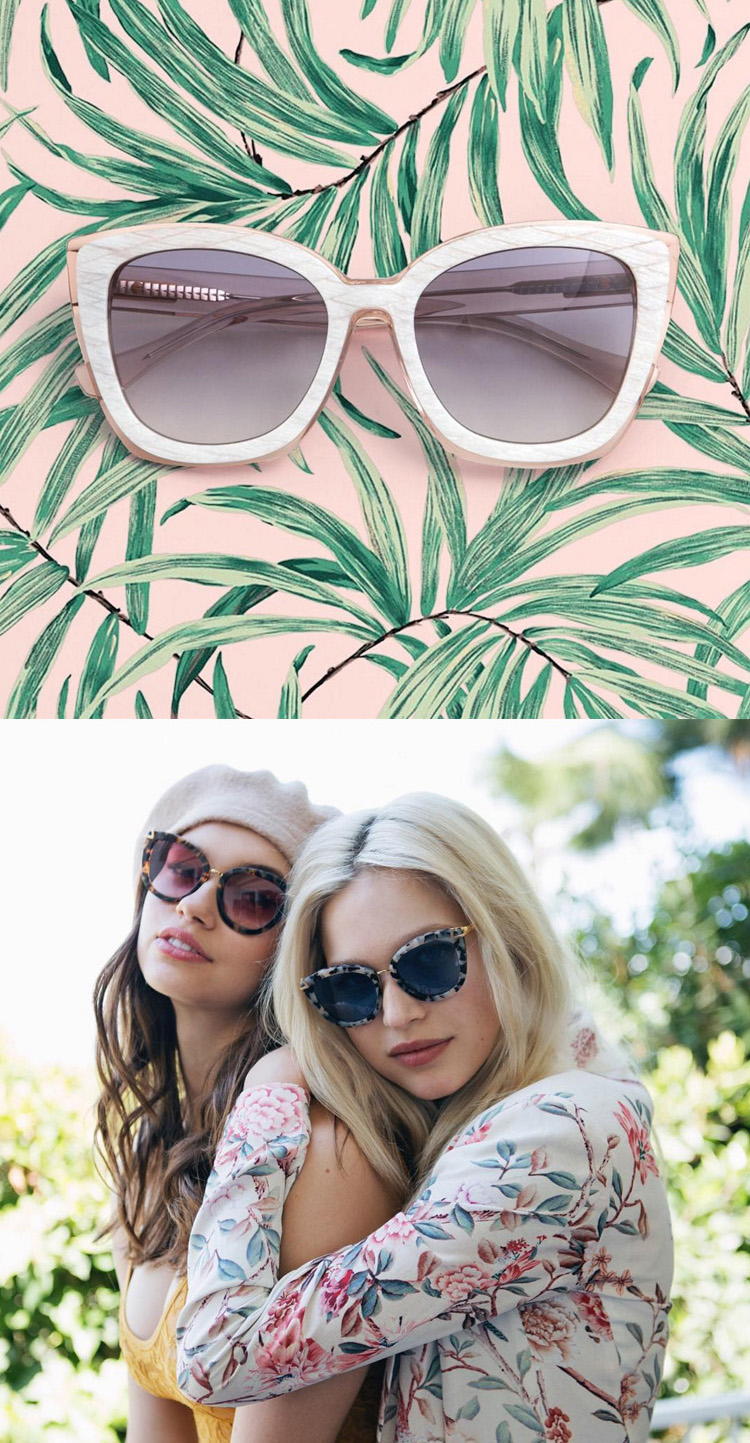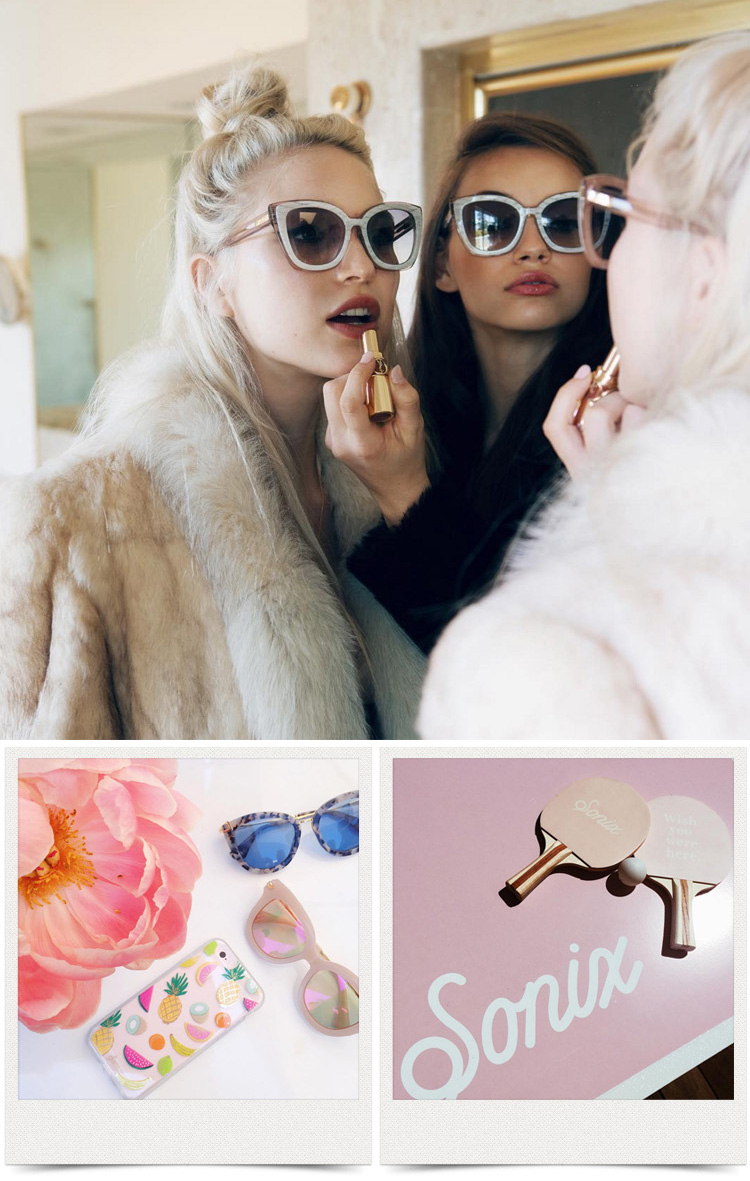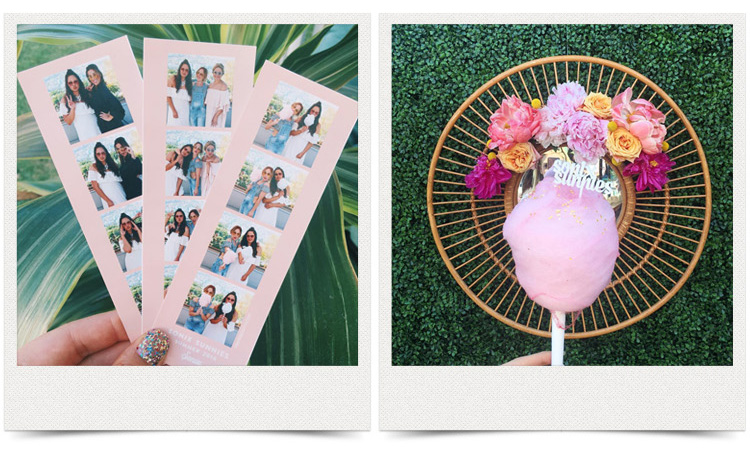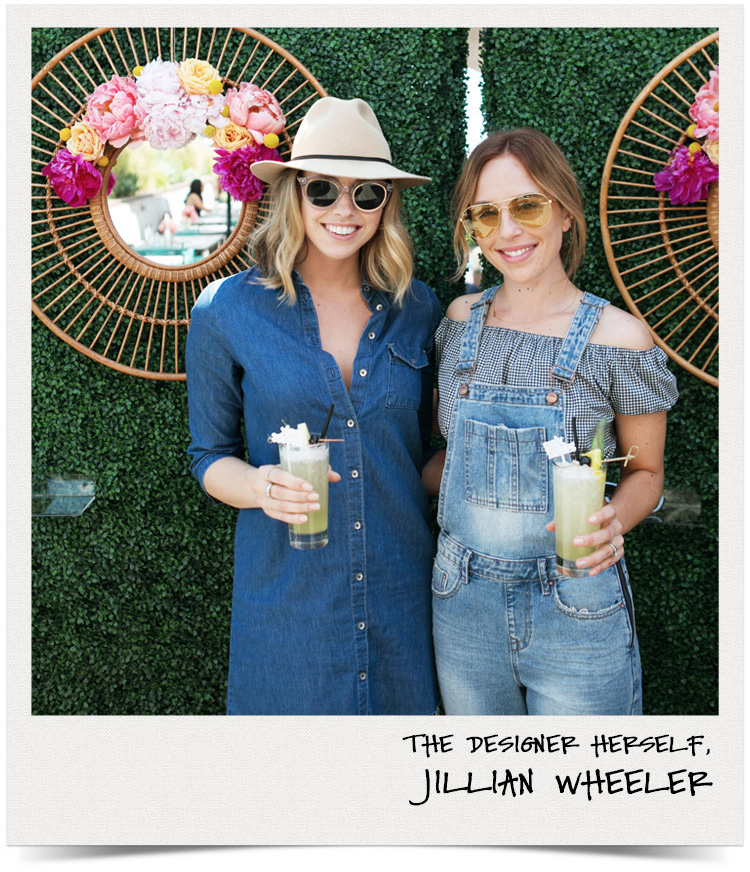 With a great crowd on hand, I chatted with Wheeler about the inspiration behind her new line of sunnies. She told me she pulled a lot of her inspo from the 70's and vintage eyewear but also wanted to bring a "modern twist" to the line. Jillian added, she "always has 'her girl' in mind when designing, and she wanted to have a wide variety for this collection from the perfect frame for that chic trendy girl, who would work a cat-eye frame, to a more boho girl who would be more drawn towards the aviators."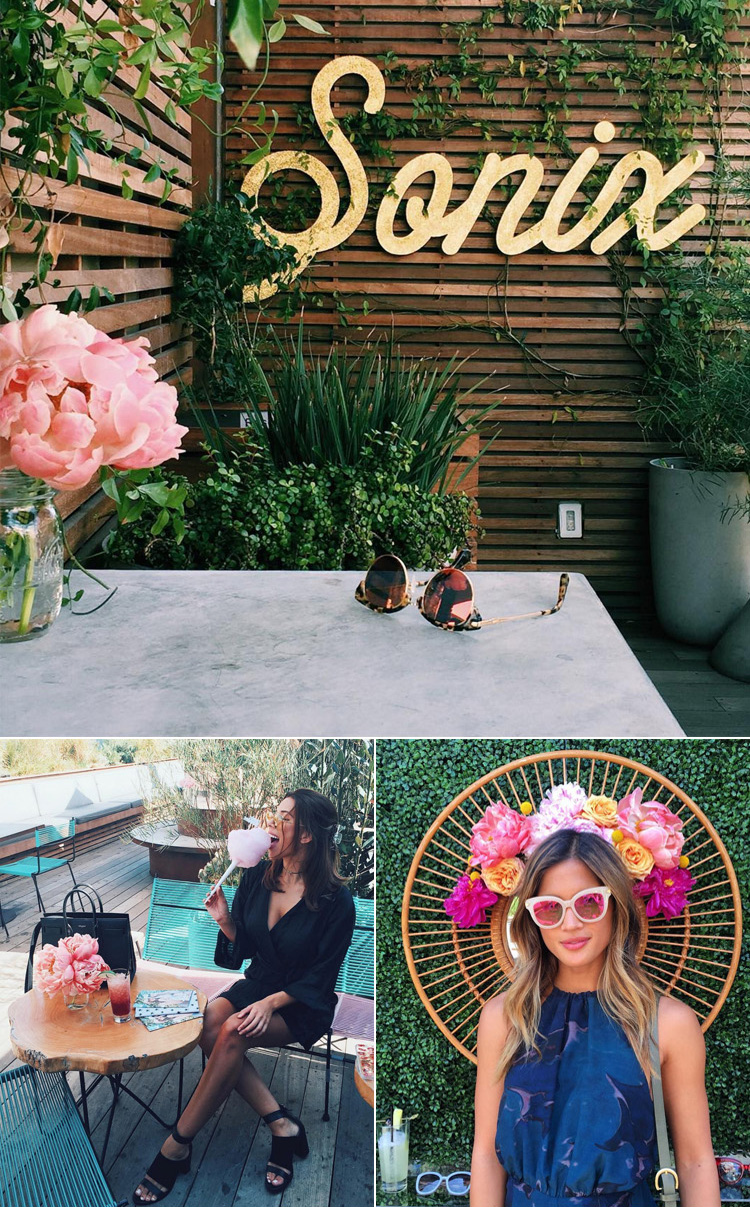 With perfect weather, and an even more perfect view of the city as our backdrop, even fellow blogger, Devin Brugman of Bikini A Day (who just launched a capsule collection with Sonix), and model Rocky Barnes made an appearance at the event. (above) Going for what else, the aviators and the "nudes."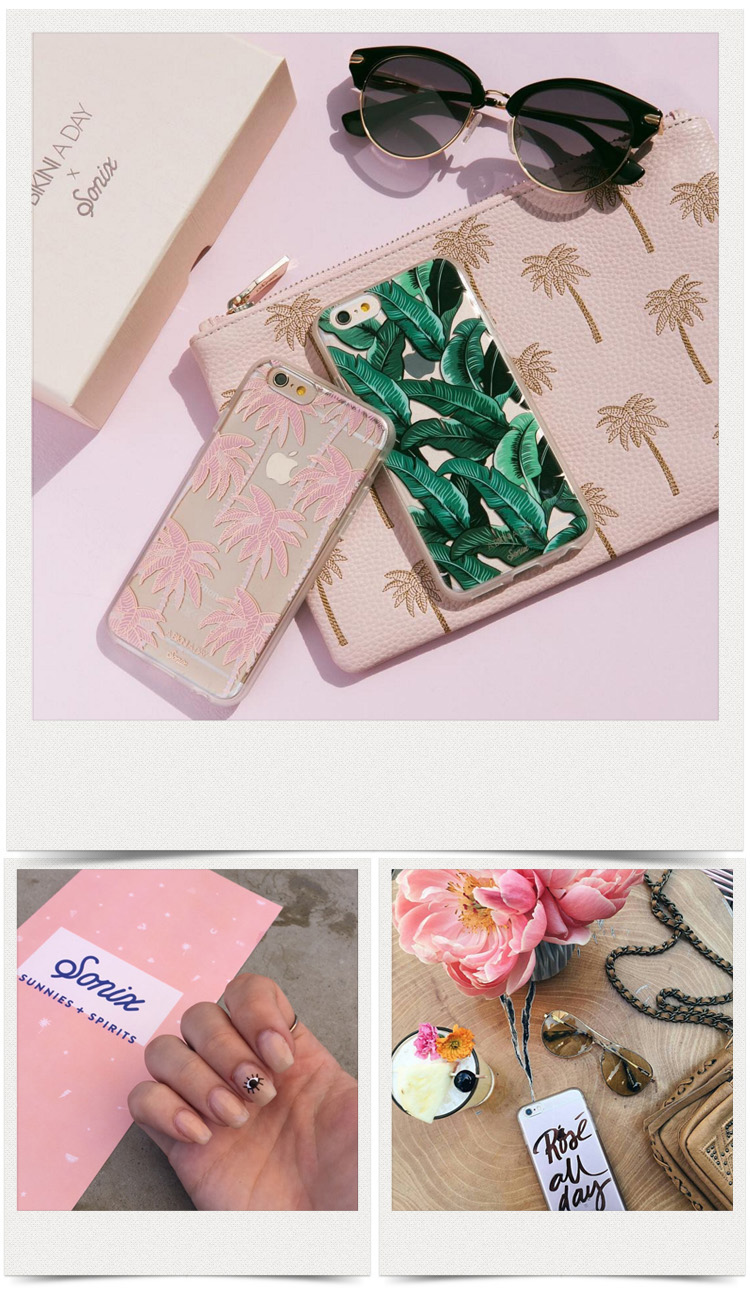 As we all mingled, part of the party fun, besides great sunnies and spirits, were all the Sonix phone cases for grabs. So cheeky and fun. The BnB team made a B-line (pun intended) for the "Bisous" (kisses) and "Evil Eye" cases while some of our fellow guests couldn't resist anything with a saying or the hot floral prints. After all " Rosé All Day" was the perfect memento of a perfect LA afternoon.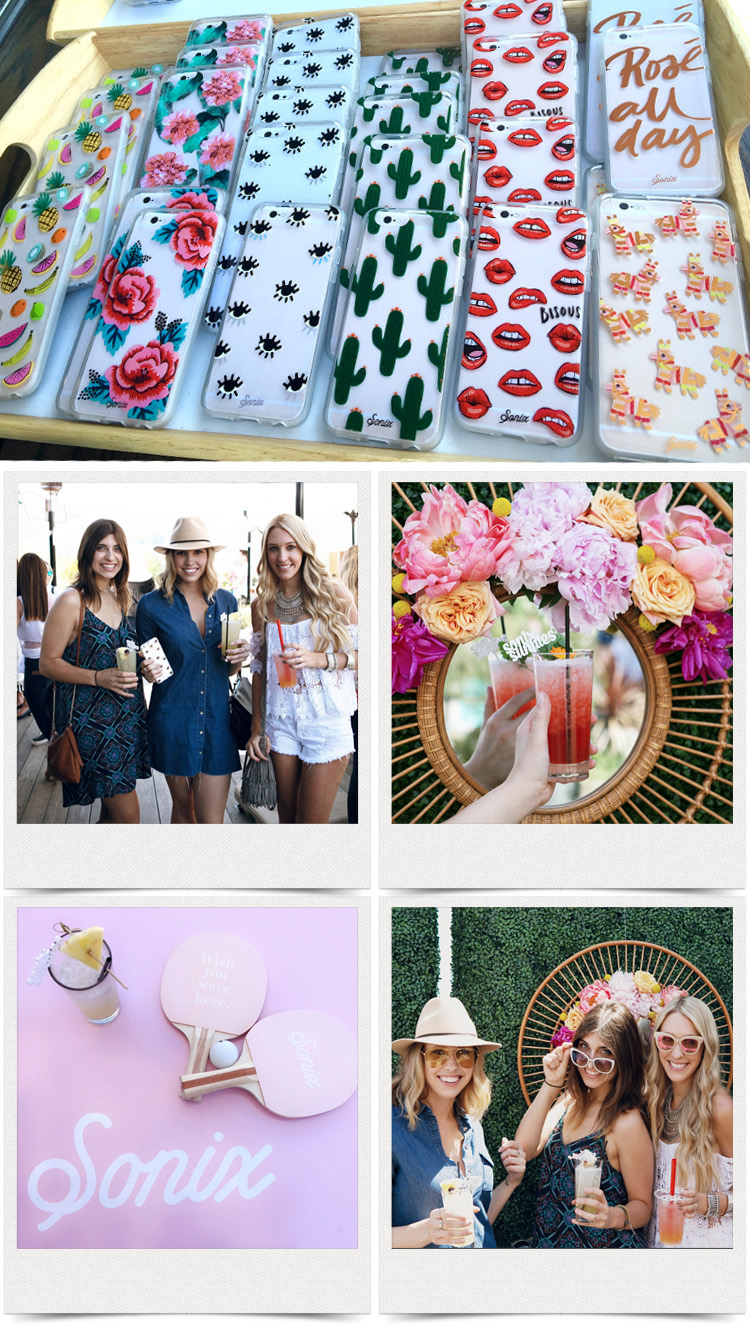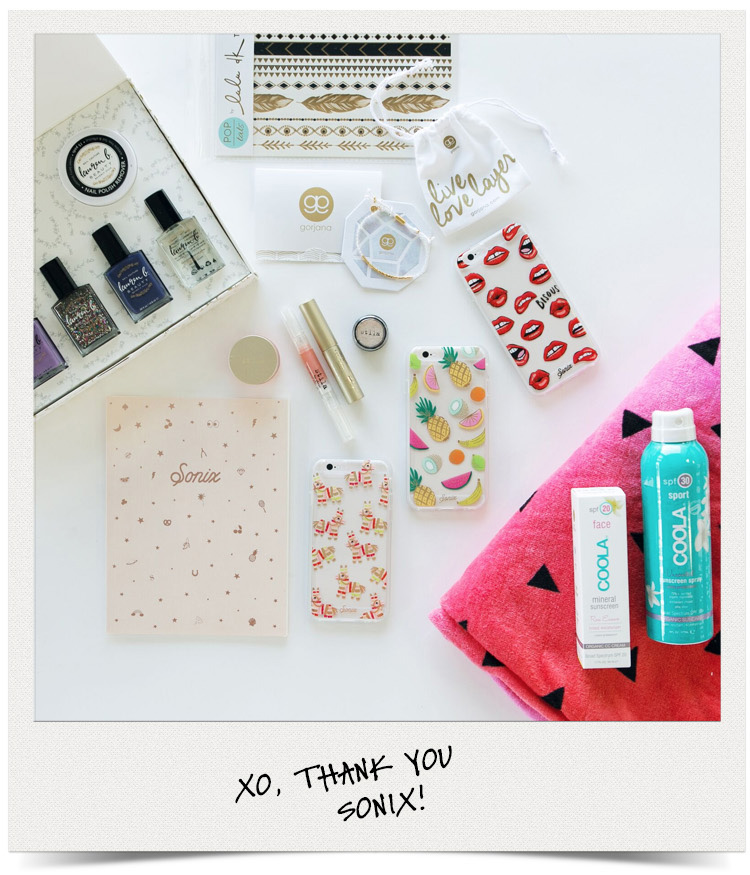 You can check out some of their adorable phone cases below, and check out all their new chic sunnies HERE. Sunnies +Spirits turned out to be the perfect LA mix.

xo,
-Lauren Cheek