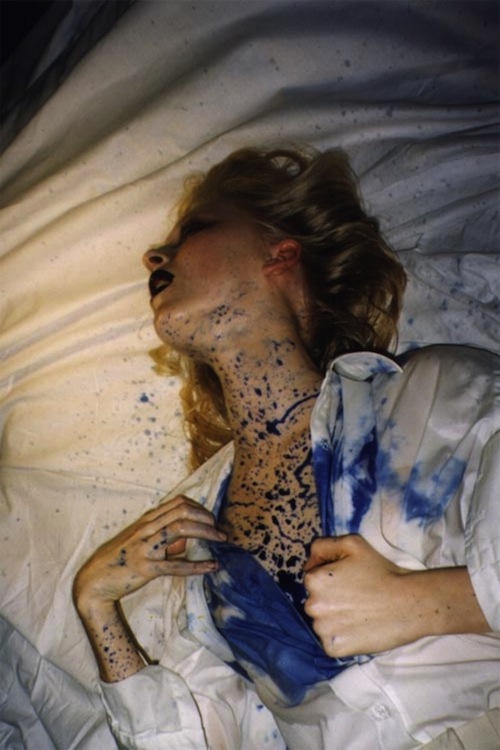 It's a bit shocking and we hope we don't upset you but it's just for fun. Wode Scent by Boudicca is my new favorite fragrance for Fall. This woodsy and sensual perfume sprays on just like spray paint and then drys down in 30 seconds. But oh…the possibilities!
With amazing packaging to match the scent's cool vibe, this is the perfect choice for the upcoming autumn and winter months. The fragrance opens with herbal spicy notes of juniper berry, cardamon, nutmeg absolute, clary sage, coriander seed and angelica.
There are two options for buying this scent: a spray in a spray can or a spray that comes out blue and then dries clear from a spray can (!). But, you know me. I'm game for any beauty challenge. Feeling especially wild, I couldn't believe that I sprayed my neck, hair and chiffon dress cobalt blue! It looked crazy and then in about 30 seconds, it totally dried clear and left no marks simply the scent behind.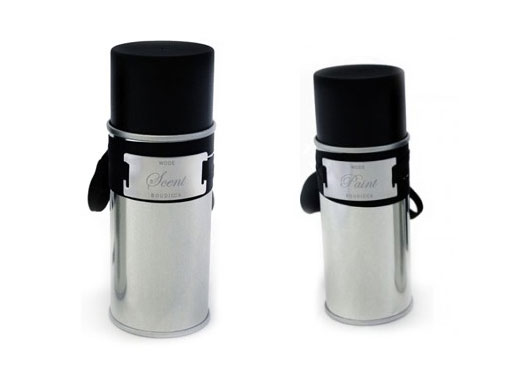 Wode by Boudicca Perfume
Wode Scent $155 and Wode "Spray" Paint $130.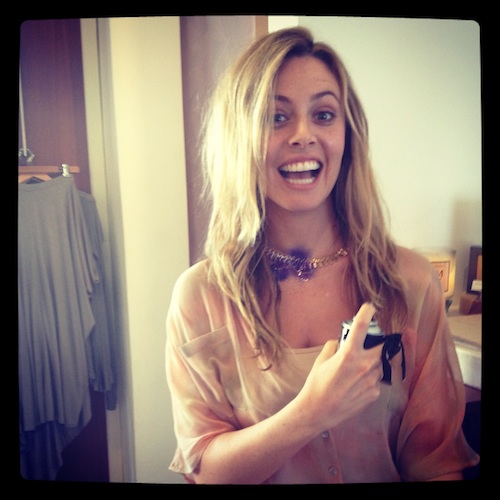 Here's the proof !! My "mug shot" with me spraying the Wode Paint on myself at famed LA boutique Des Kohan. Available online or at Des Kohan .
Girls do just want to have fun.
xo
-Kathryn, The Blonde