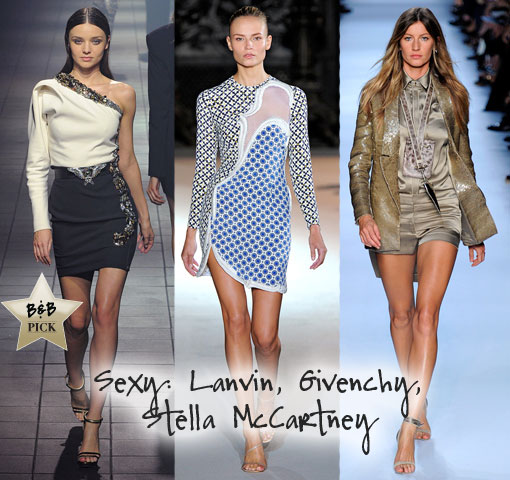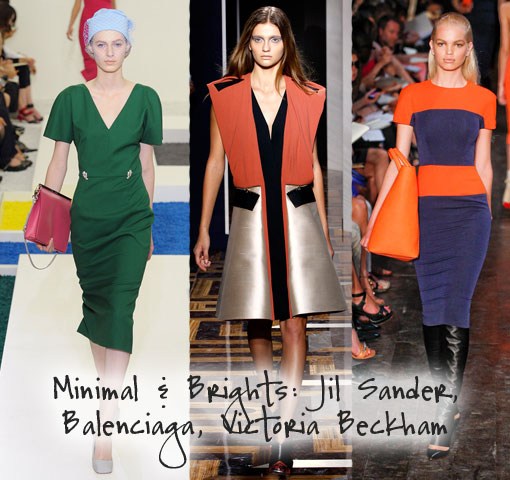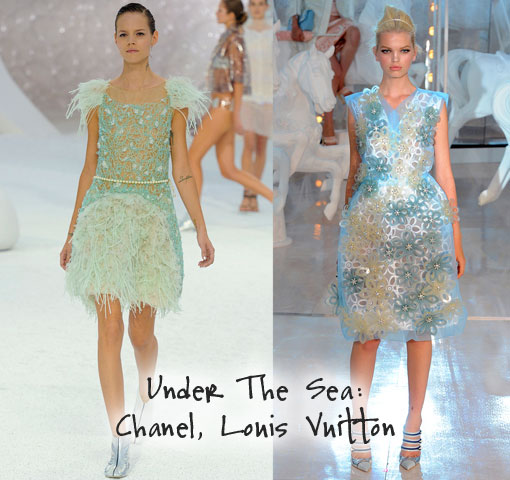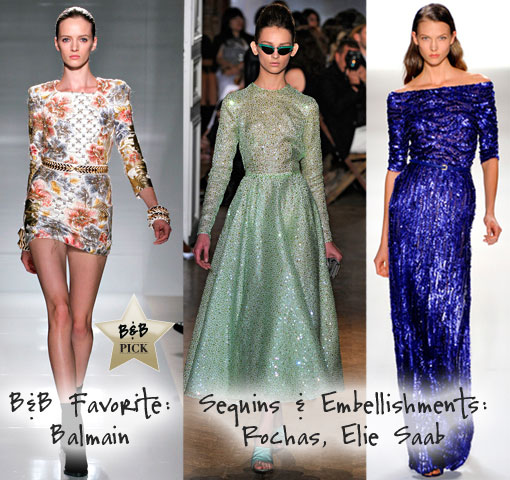 The Blonde and The Brunette had to catch our breathe after the latest round of fashion weeks emitting from New York, London, Milan and Paris. We've zeroed in on key trends which we considered fresh and viable Spring options.
1) LADY CHIC. The trend which emerged this fall has extended into a mid-century modern vibe with floral prints and whites (in shades of ivory, cream and bone ) as key elements to add into your spring wardrobe. Prada, Jil Sander (with Picasso-inspired sweaters) and the Louis Vuitton collections excelled. We couldn't help but reminisce about frosty 50's suburban housewives and Mad Men.

2) SEXY: It's back but in a very elegant, sophisticated way from daring separates at Lanvin, a stunning, evolved vision at Balmain, gorgeous Stella McCartney silhouettes that focus on the leg, and Givenchy creating a stunning urbane look that honed in on the techno and the deep sea theme for spring including scales. Prada and Christopher Kane may have jump started this with their current "scale" dresses.
3) MINIMAL & BRIGHTS: Jil Sander, Balenciaga, and Victoria Beckham all executed strong mixes of minimal with bright color-blocked combinations or solids that knocked us out.

4) UNDER THE SEA: Chanel and Louis Vuitton channeled the most delicate shades of what seemed to be Capri-inspired seaside vacation moments into exquisite evening wear.
5) SEQUINS & EMBELLISHMENTS: Rochas, Elie Saab, and Givenchy upped the evening ante with strong contenders for the Red Carpet. We'll be watching!
NJ, The Brunette and Astrid, Style & Beauty Expert