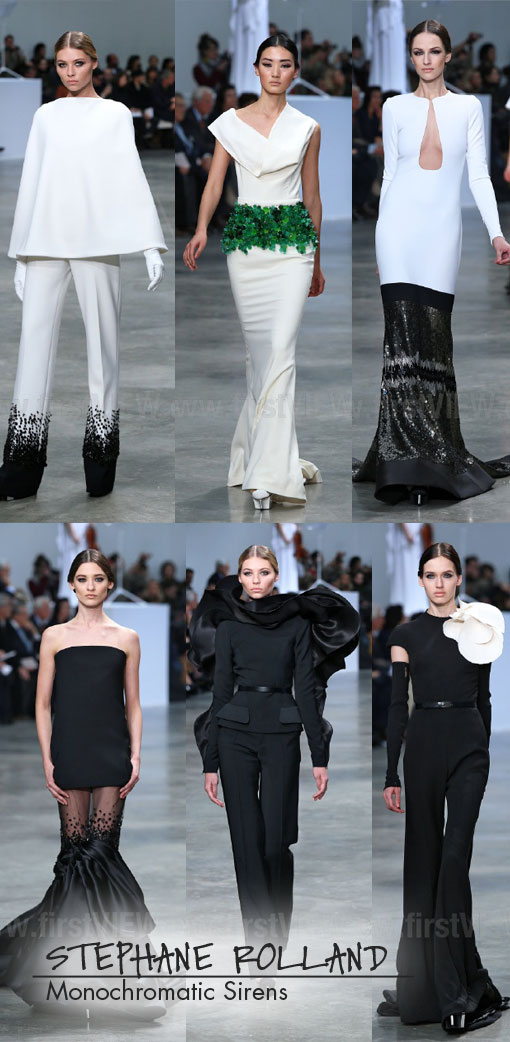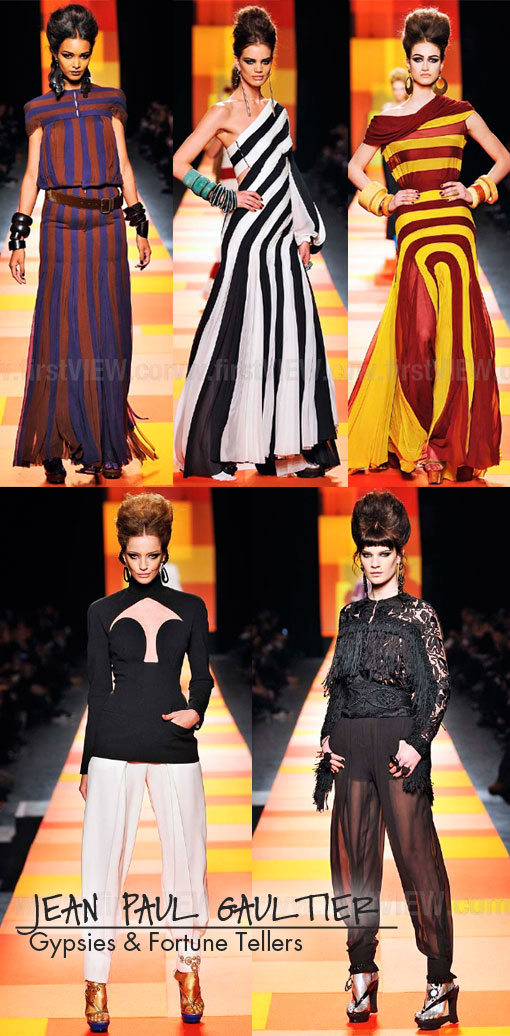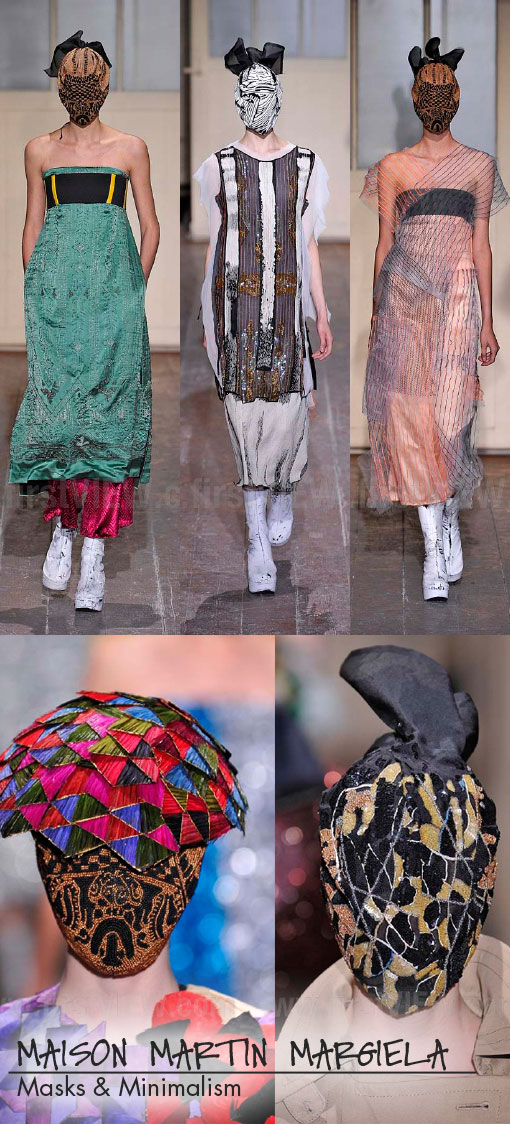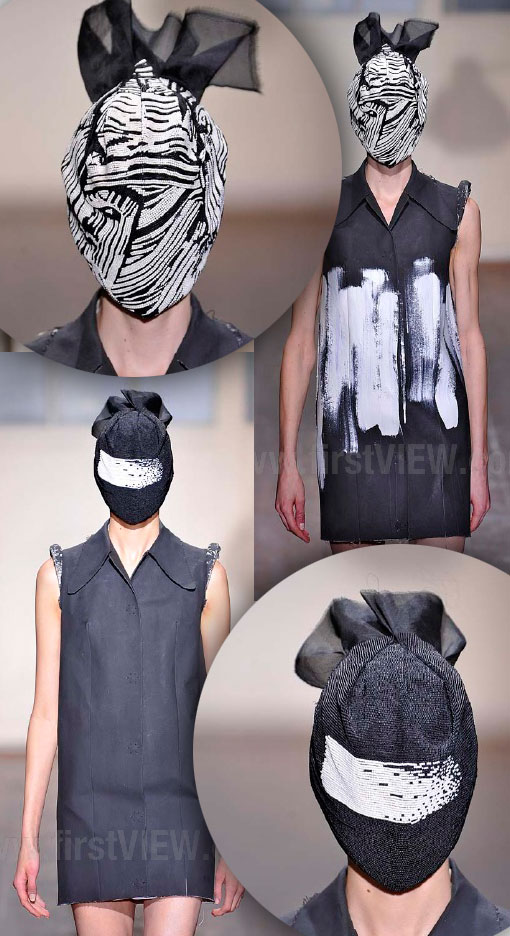 firstVIEW
The Paris 2013 Couture came to a close and we took a deep breath and absorbed it all. We could cover everything but we don't. Instead we have to once again admire everything about the massive relentless creativity of Karl Lagerfeld for the House of Chanel. This time originating on a theme from the Bavarian woods that somehow weaves in tons of shine, sparkle, sequins, blacks, white, and florals. Of course, one of the gowns already made its way to the SAG Awards on Julianna Moore and it's obvious that Anne Hathaway's white strapless Golden Globe stunner originated with this collection even before it made its way to the runway.
Stephane Rolland was equally elegant with monochromatic siren gowns and pantsuits embellished with dazzling beading and sheers. Oh, one of these must make it to the Oscars. Should we guess who will wear one and where? Nicole Kidman? Julianne Moore? Jennifer Lawrence? Pretty please.
Jean Paul Gaultier lost all sense of direction or maybe he knows something we don't about what women want; but it can't be gypsy and fortune teller "style" walking the runway. It was just all too much of too much. No balance. No Detail. No couture.
Maison Martin Margiela closed out the week with a much discussed collection deceptively focused on the minimal. Ah, but it was so much more complicated. Metallic candy wrappers worked in to flapper dresses, magnificent Artisanal work and one-of-kind dresses made using recycled clothing, accessories and object. There was even a Chinese vibe inspired by "The Painted Veil". Think Naomi Watts and Ed Norton and their complicated on-screen relationship. Now add hundreds of black and white beads embroidered over designs; and then the magnificent masks. Kayne West was rumored to have bought one after the show.
Don't you just love fashion? I do.
xo
NJ Goldston, The Brunette