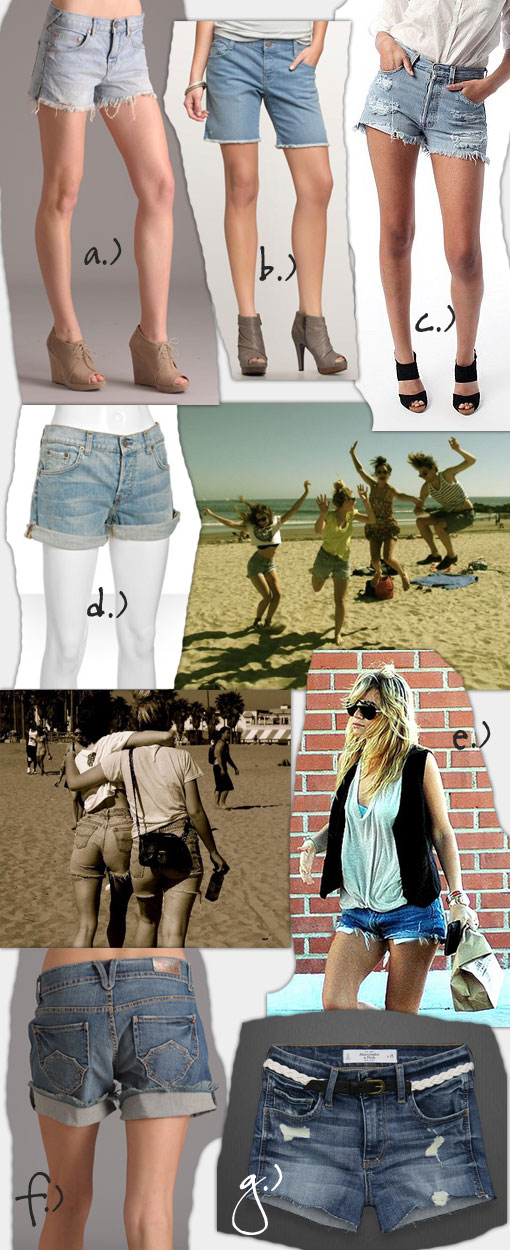 LOVE jean shorts. I have never been a huge fan of the nice "classic" cut shorts, but give me anything that looks vintage and I'm all about it! Over the weekend, a couple friends and I had a nice little day at the beach.
Loved when they both showed up wearing a similar pair of denim cut-offs! Such perfect "beach day" attire.
Whether you like the high-waisted vintage look, or the more modern low-rise, be sure to pick up a pair that work for you this season. You can't go wrong with jeans.
Xx. Jadan