Here are The Blonde & The Brunette's Spring 2011 trends for the New Year mixed in with predictions from Ken Downing of Neiman Marcus from his presentation to The COSTUME COUNCIL of LACMA.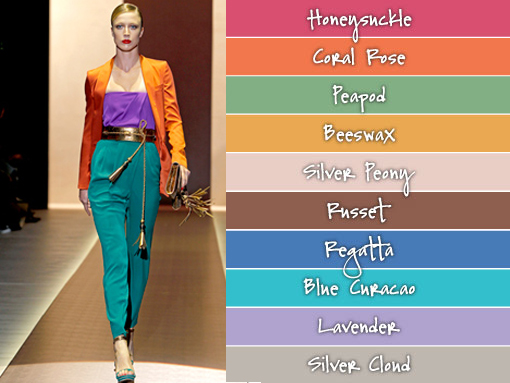 1.) Brights. Pantone's survey of New York designers and their top 10 color choices for Spring 2011 are: Honeysuckle Pink (color of 2011), Coral Rose, Peapod, Beeswax, Silver Peony, Russet, Regatta, Blue Curacao, Lavender and Silver Cloud. Prada leads the charge with the best brights. We're going to say it again. Happy is back!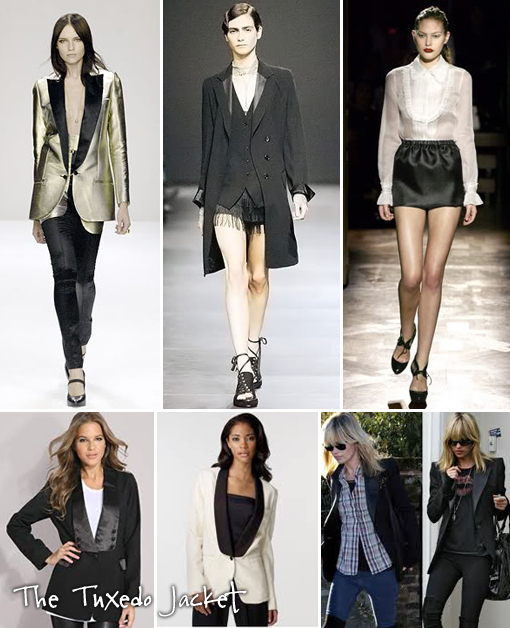 2.) The Tuxedo Jacket, which is replacing the dress this season. Designers to keep an eye on: Gucci, Ferre, Jason Wu, YSL.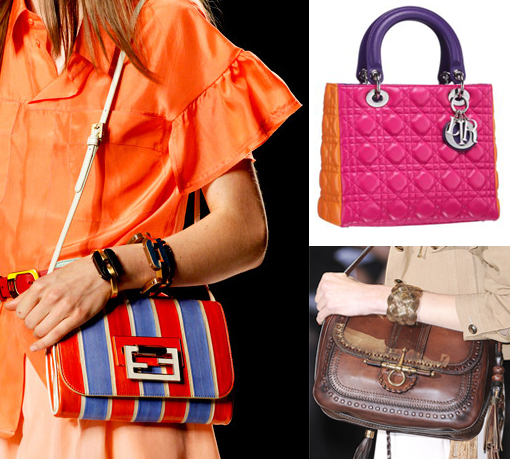 2.) Crossbody bags. Enhances the boho chic look (added bonus: functionality). Looks from Fendi, Dior and Valentino.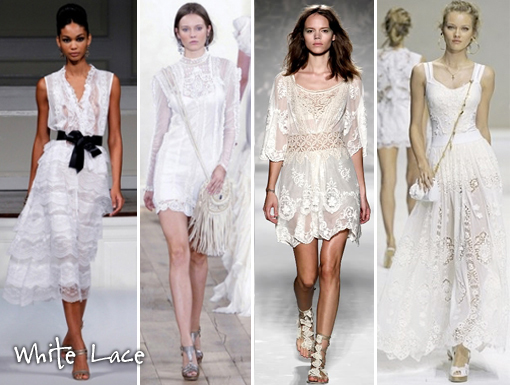 3.) White Lace in a wider pattern and sturdier, non-stretch materials. Looks by (left to right) Oscar de la Renta, Ralph Lauren, Alberta Ferretti and Dolce and Gabbana.
4.) Bohemian. Looks by (left to right) Pucci, Pucci, Ralph Lauren and Roberto Cavalli.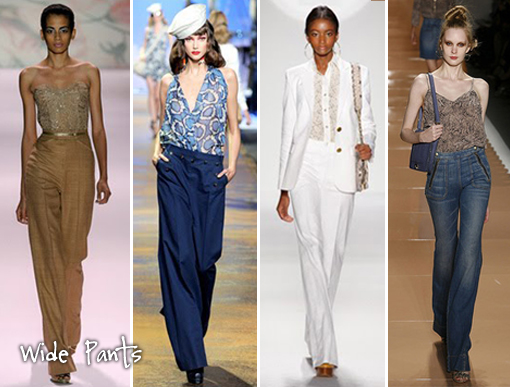 5.) Wide Pants. Put away the skinny jeans! Looks by (left to right) Monique Lhuillier, Dior, Tory Burch, and Rebecca Taylor.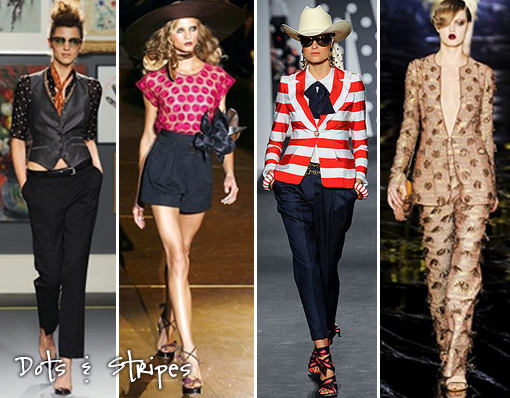 6.) Stripes and Dots. Looks by (left to right) Paul Smith, Marc Jacobs, Moschino, and Louis Vuitton. Also check out Jil Sanders and Prada.

7.) Platform Wedges, comfort + height.
– Kathryn, The Blonde, Ashlee & NJ, The Brunette