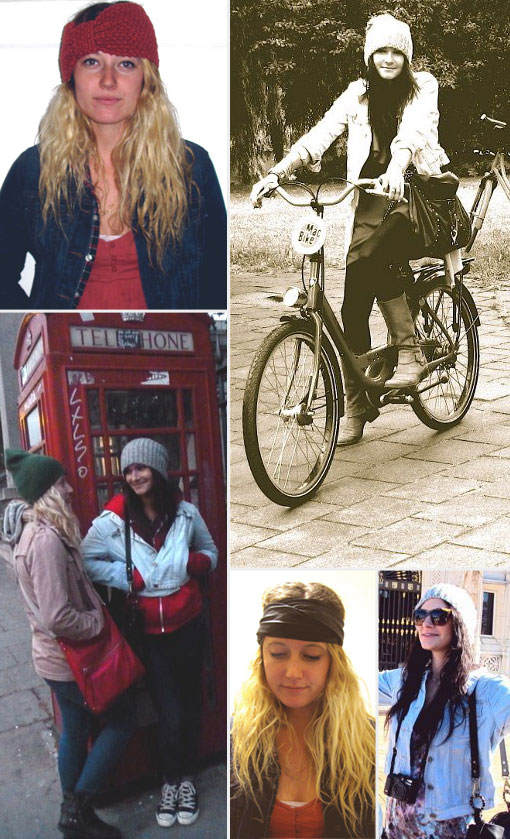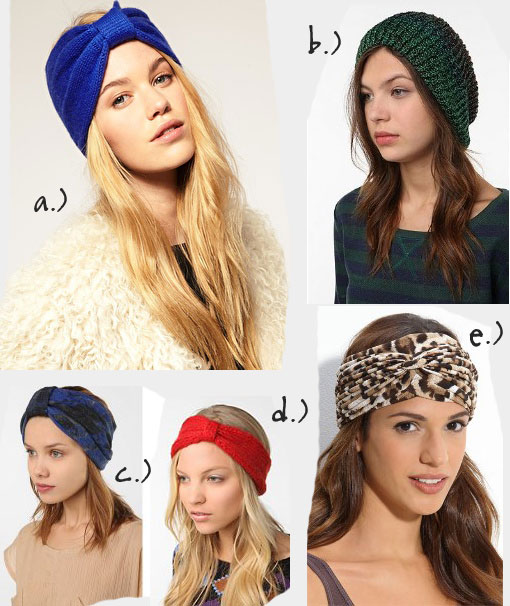 I am SO excited to finally welcome winter weather to LA although I know everyone else has been experiencing it for ages. I'm ready to wrap up in my warm clothes, bring my boots, scarves and hats out of storage, and welcome in the chilly weather!
Every winter, I bring out the beanies. Not only are they extremely cozy, and the perfect go-to piece when the rain leaves my hair anything but nice; but they look great with anything from a dress & tights, to jeans and a t-shirt. Although I will always love my beanies, I discovered a new favorite accessory this winter. It serves the same purpose as a beanie, but it's much more feminine. But the new trend I love is the head wrap! It's cute with hair up, down, and even ponytailed.
Headwraps and beanies are available everywhere from H&M to Urban Outfitters to Nordstorm, and come in all sorts of colors. Now you can mix and match to perfect any outfit you desire! If you feel like getting creative, you can even use a thin scarf in the place of a wrap. If you don't feel like venturing out into the cold, here are a few great pieces I found online.
Xx. Jadan