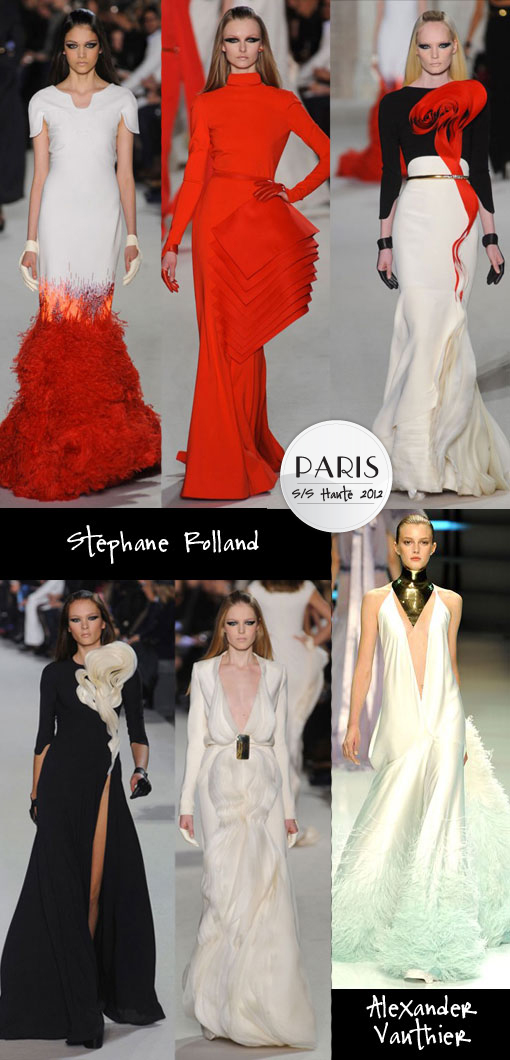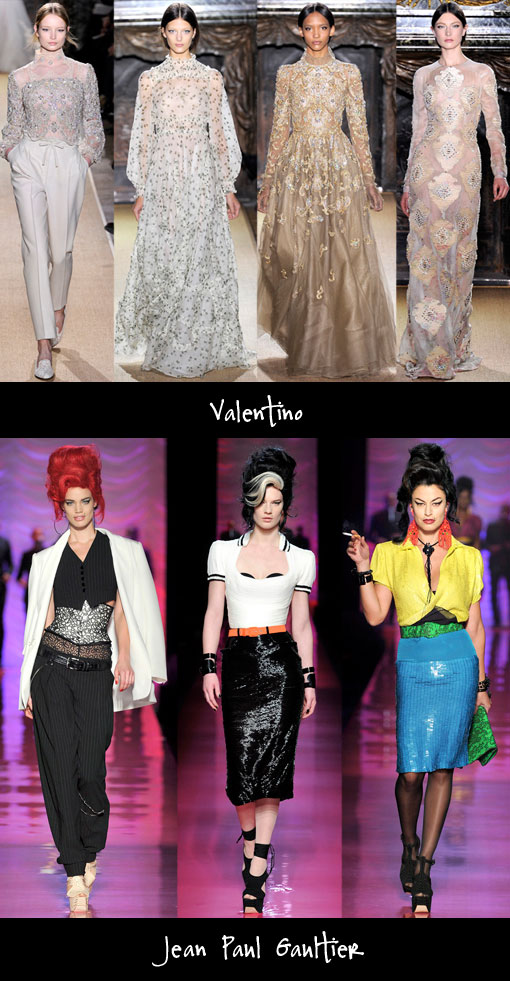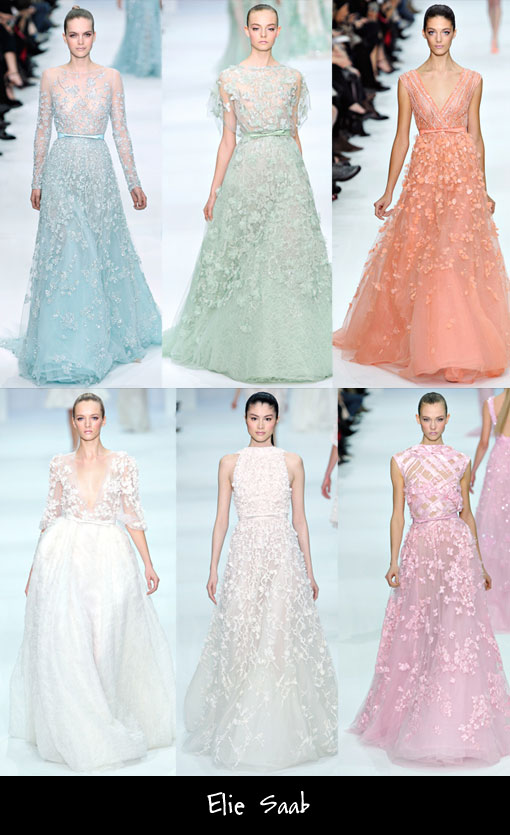 The Spring/Summer Paris Couture has come and gone but it has already made its way to the Red Carpet within days of the Paris shows. At the SAG Awards last night Zoe Saldana wore Look 17 from the Givenchy show, Michelle Williams wore a red Valentino and Viola Davis was in a flowing white, gold embroidered Alexander McQueen. The list goes on and on. Shades of grey, reds, whites and soft pastels turned up as the loaned Haute Couture gowns made a beeline to the Red Carpet.
So what's next for the Oscars? Well, The Blonde & The Brunette predict there will be more from the Valentino Spring/Summer 2012 collection of dreamlike gowns that have a sexy modesty combined with dropdead embellishment. Two other designers, Stéphane Rolland and Alexander Vautier are worth noting. Rolland for his bold, architectural gowns some with beautiful chiffon. Probably all too daring for awards shows and Vouthier channeling a bit of the famous Versace dress worn by Jennifer Lopez. Again, these soft palettes are so becoming and inviting for Spring, we are sure to see this enter the mainstream.
Completely switching gears, Jean Paul Gautier paid homage to Amy Winehouse, her beehive and cat-eyes. Many thought it was too soon and ill-timed but the clothes were striking with his signature trenches, corsets and spectacular detail but certainly not for anyone wanting to take a risk.
But the grand master of the Red Carpet, Elie Saab, did it again with a parade of beautiful gossamer fabrics and floral embroideries many sparkling with sequins and crystals. One right after the other from white, sea foam green, peach, blue and pink. We are sure to see many of these gowns at the Oscars or some variation. The trend of beautiful sleeves, especially sheer ones, seems to be taking off. By the way, love, love love the dramatic eye makeup at Stéphane Rolland. Let's see what happens on February 26th.
NJ Goldston, The Brunette