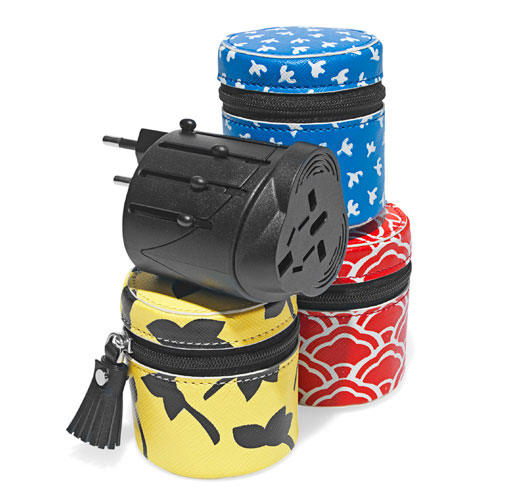 For everyone out there whose dream it is to travel the world, and finds themselves in a different country at least twice a year, this is for you.
Perfect for every jetsetter's suitcase, this Diane von Furstenberg "world travel adapter" features adapters for the USA, UK, Australia and Europe, as well as a USB port.
Stored in a handy printed PVC case with a leather-tassel zip pull, this design is the perfect balance between fashion and function.
DIANE VON FURSTENBERG World travel adapter and printed PVC case $98
Xx. Jadan Huter