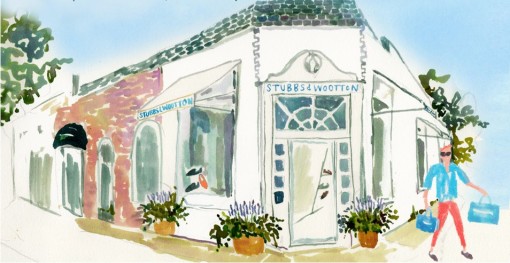 The smoking slipper. It's the perfect luxury loafer that is a a forever chic statement and the hot shoe of the season. As one of the best fall trends, we are loving the collection from the original cult slipper makers: Stubbs & Wootton! Edgy, classic and comfortable, they are the perfect leisure to luxury loafer with a big style punch. With styles for days to choose from, you'll want to start viewing the brand's fall collection now! And it is never too early to start planning for the holidays! Gift ideas! Hint Hint.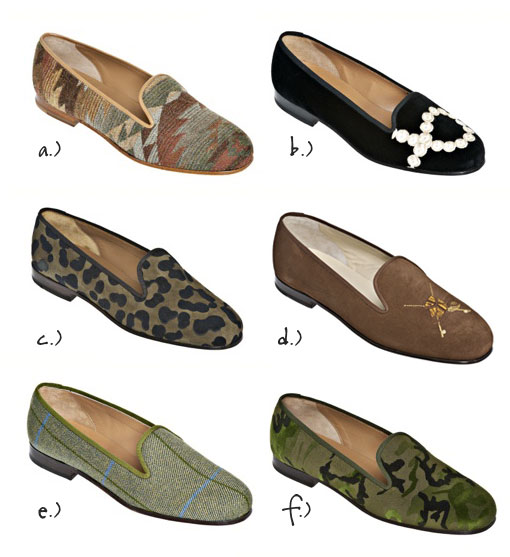 Women can wear these slippers with jeans or a tailored suit! They can be dressed up or dressed down with any look.
a.) Spirit $400
b.) Pearl Skimmer $400
c.) George Fatigue $400
For men, Stubbs & Woottons can be worn with jeans or as tuxedo slippers! And there are pairs to match your honey too!
d.) Creel $450
e.) Essex $450
f.) Camo Velvet $450
Or create your own custom pair for you or as an amazing gift here.
They've even just added a pop-up shop in East Hampton, through December, along with their locations in Palm Beach and New York or check them out via their website.
-Kathryn, The Blonde