Astrid Bryan, Actress Joyce Giraud and Hollywood Celebrity stylist Julie Waldorf.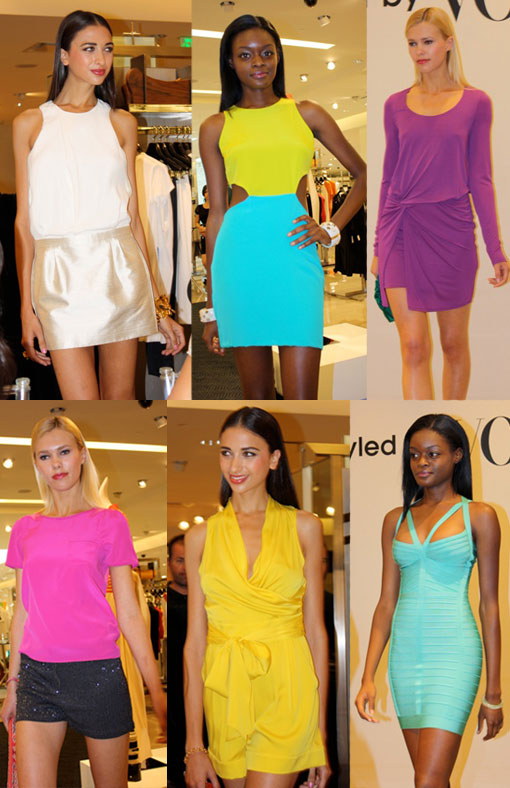 It's been a busy week for all of us at The Blonde and The Brunette. On Thursday, I attended the absolutely fabulous Neiman Marcus "Styled by Vogue" luncheon and fashion show highlighting the latest Summer 2012 trends. Vogue's beautiful Market Stylist Anne Vincent and Hollywood Celebrity stylist Julie Waldorf (who styled Heidi Klum, Jennifer Garner, Jessica Alba, George Clooney, and many more), teamed up to hand-pick outfits with magnificent accessories, jewelry, and handbags. From casual shiny black shorts and neon pink top, to a sexy coral Herve Leger, this summer everything is possible! And it's all about colors!! Magenta, yellow, purple, bright blue, and even neon pink! My Michael Kors dress fit right in☺!!!
My advice: wear your little black dress with very bright platform shoes and a colorful purse and you'll be right in fashion. Bottom Line: This summer GO NEON! Clothes are available at Neiman Marcus or dany-may in Belgium. It's time to add some color into your wardrobe!
– Astrid Bryan