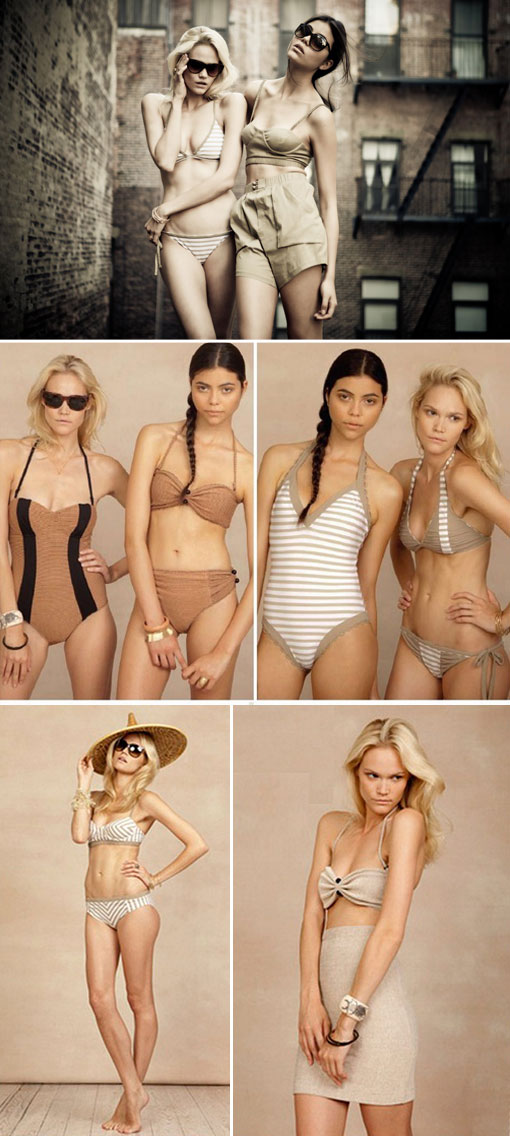 Summer is nearly five months away, but with this weather, you'd never know! With our 80-degree "winter" days here in Los Angeles, I am going to assume we will have a rather warm spring as well. For this reason, I thought it was appropriate that I share one of my favorite new "spring" inspired swimsuit lines!
Marysia Swimwear!
Not only does her newest collection include numerous pieces supporting the "high waisted" trend, but the ruffles give her entire collection an added sense of nostalgia. The entire Marysia line reminds me of a style I would see in old photos of my great grandmother. I love that Marysia is not afraid to forget the "less is more" slogan, and chose to bring the "old glamour" sex appeal back to swimwear.
Take a look at their lookbook, and shop around!
Xx. Jadan