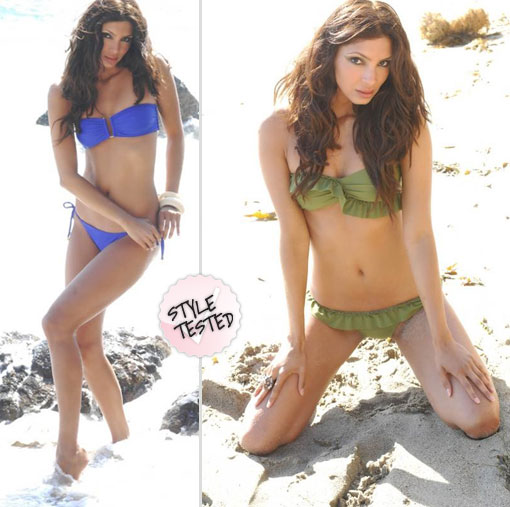 Just because it's already August, and everyone is talking about Fall/Winter 2011 looks, doesn't mean summer has to end now! In fact, this recent 95 degree weather makes me believe that summer is just getting started. I wouldn't be surprised if it lasted all the way into October. In saying that, let me share my new bikini inspiration: Olaya Beach Swimsuits!
Inspired by the endless beaches of Esmeraldas, Olaya Beach continues to create sexy, sensuous and sultry swimwear. Each swimsuit is made out of the highest quality fabric & conjures simplicity, as well as romantic ruffles, twisted bandeaus, laces, and beading. I am VERY picky with my swimsuits, so If I approve, they must be doing something right!
Get your hands on one of these sexy swimsuits, so you can "start" the rest of your summer out right!
visit www.olayabeach.com
Swim sexy!
Xx. Jadan