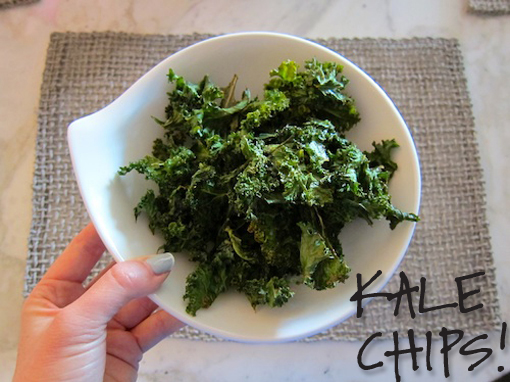 Here at The Blonde and The Brunette we are all about healthy snacks at the office but they have to taste good too. Kale. Kale. Kale. That's all anyone is talking about in LA and almost every talk show including Dr. Oz. We are no exception and completely obsessed with kale chips. They're crunchy, delicious, and so healthy- even better than potato chips. The work week is about to start again. Here is how to make em'.
Ingredients: 1 bunch kale, torn into bit size pieces, washed and dried (crucial step!) 1 tbsp olive oil and your flavoring of choice!
Flavorings:
2 tbsp soy sauce, 1 1/2 tbsp sesame seeds, lemon juice, lemon pepper
1 quarter cup sherry vinegar + 2 tsp fine salt Juice of 1 lime + 1 tsp lime zest + 2 tsp chili powder
3 tbsp balsamic vinegar + 1 tbsp Dijon mustard + 2 tsp Herbes de Provence
Steps:
1. Preheat the oven to 300

2. Mix dry kale with olive oil and your flavorings.

3. Lay kale on a lined baking sheet (or one that's sprayed lightly with cooking spray).

4. Pop 'em in the oven for 30 minutes or until crisp!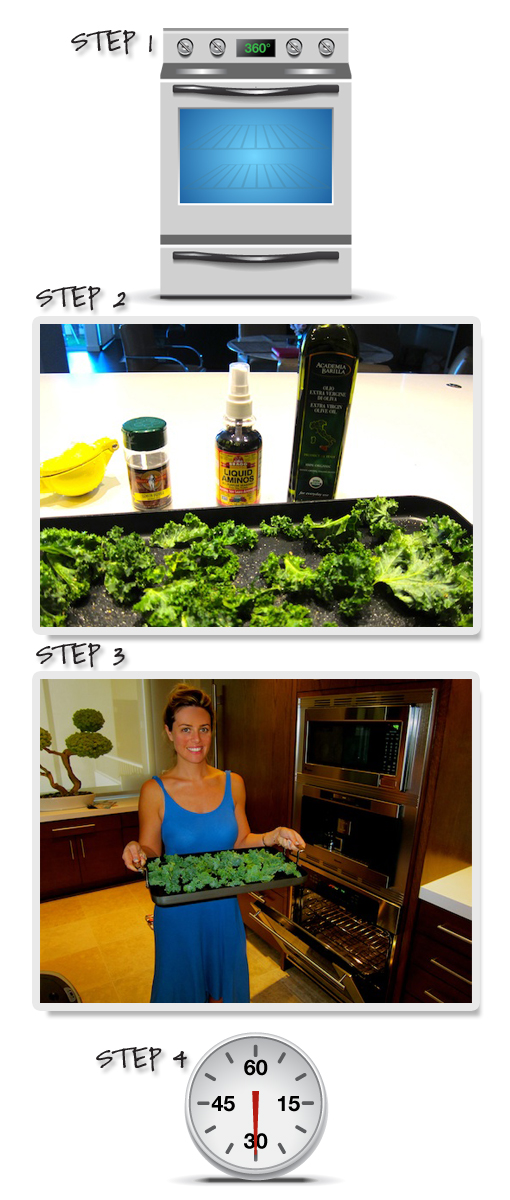 -Kathryn, The Blonde