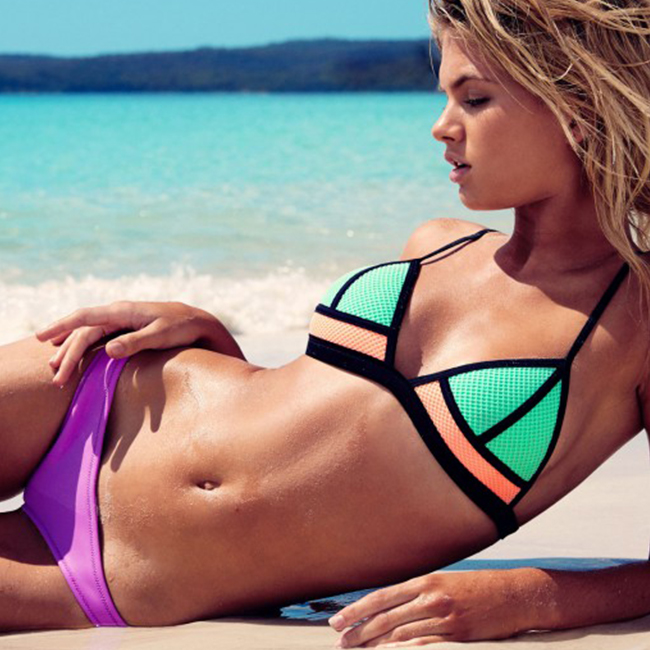 It's been getting hot in LA and things are heating up poolside and all the way to Malibu. Finding just the right swimsuit suddenly became my latest fashion mission. I've totally fallen in love with the new neoprene swimsuit trend! Since it's the beginning of the season, I'm always just a bit more hesitant to slip back into a bikini. No worries. A neoprene suit actually helps lift and mold to your body which means you don't need all those uncomfortable extras like underwire, boning, and padding.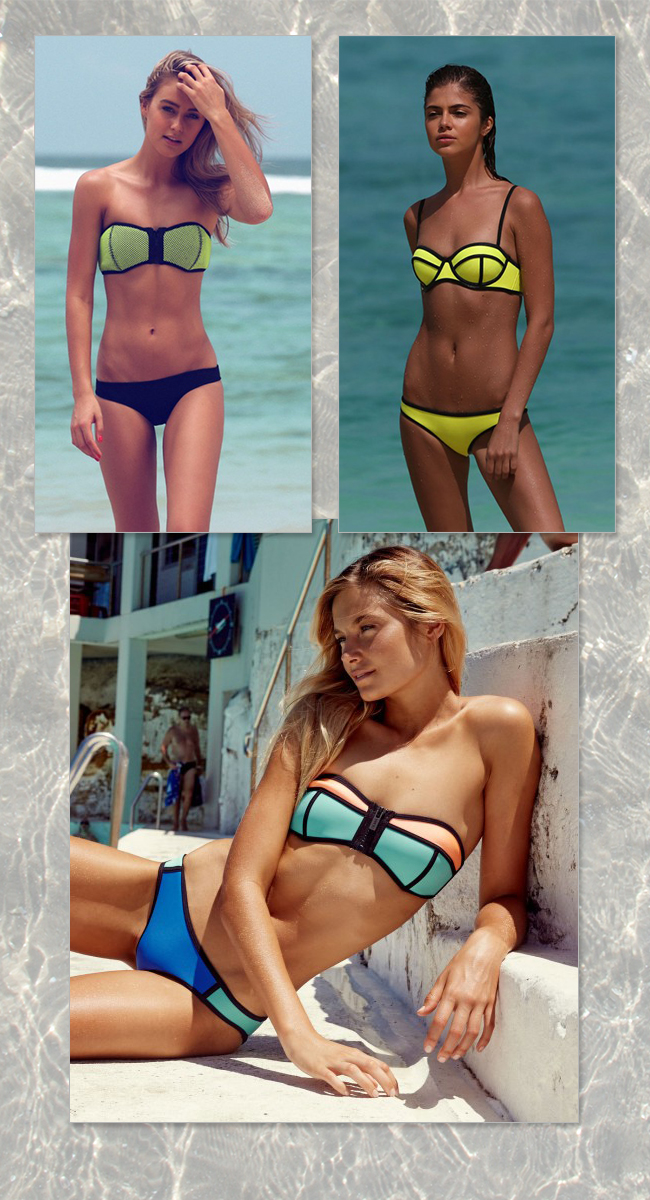 My top choices, and they have such a large selection, are Triangl (and yes, this is the correct spelling), Victoria Secret's with over 300+ styles with yummy, pastel bikinis and bright neons and stunning looks from the California-based Banana Moon. Each of the lines have a large selection of Neoprene fabric swimwear in their new summer collections and swimwear is the one thing where I want lots, and lots of choices. Just be sure to select the right colors for your skin tone and hair color.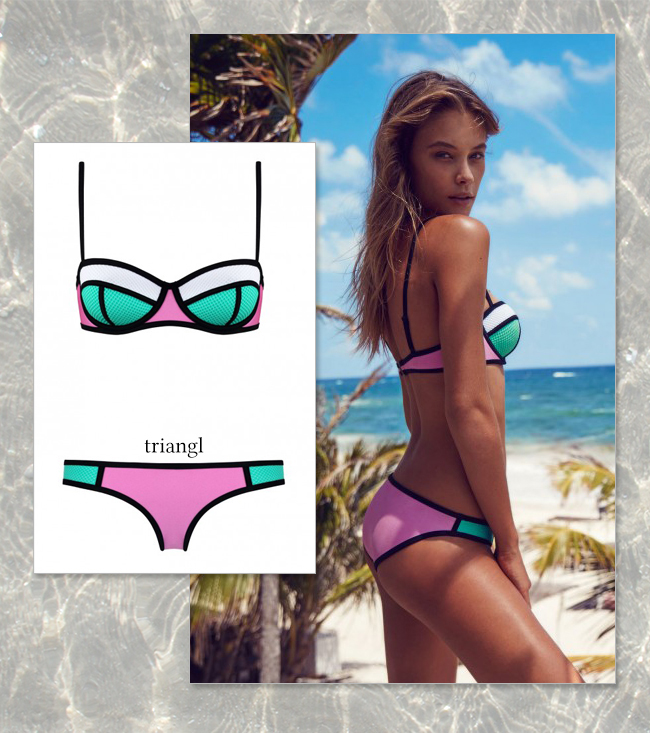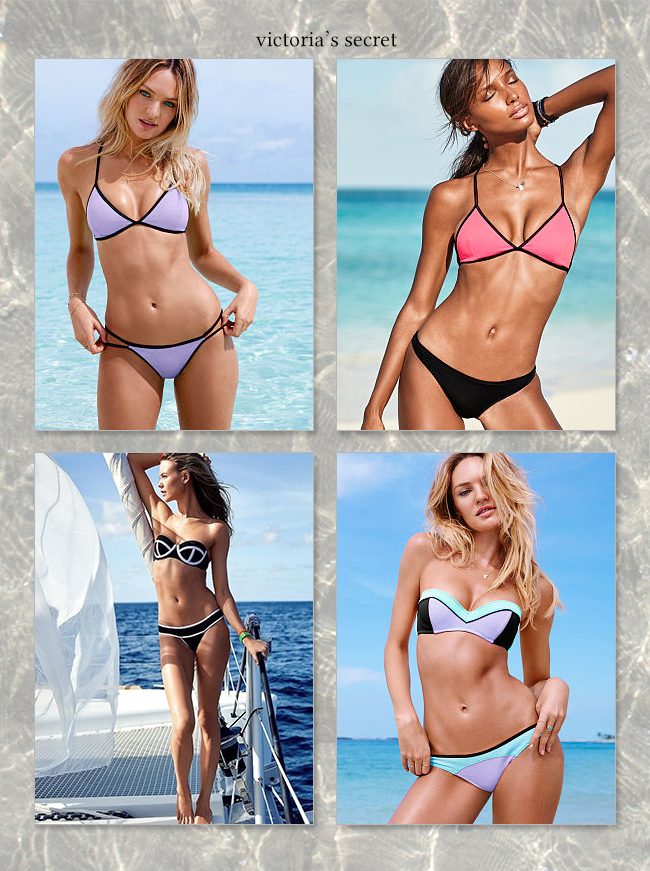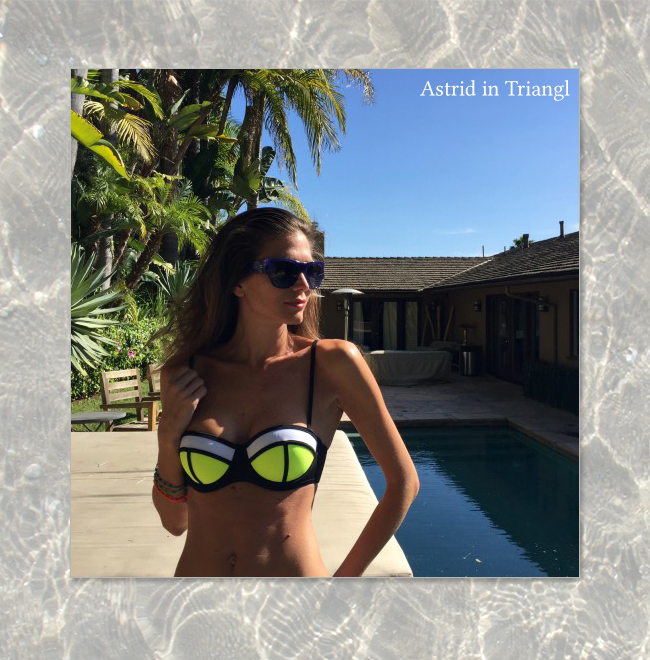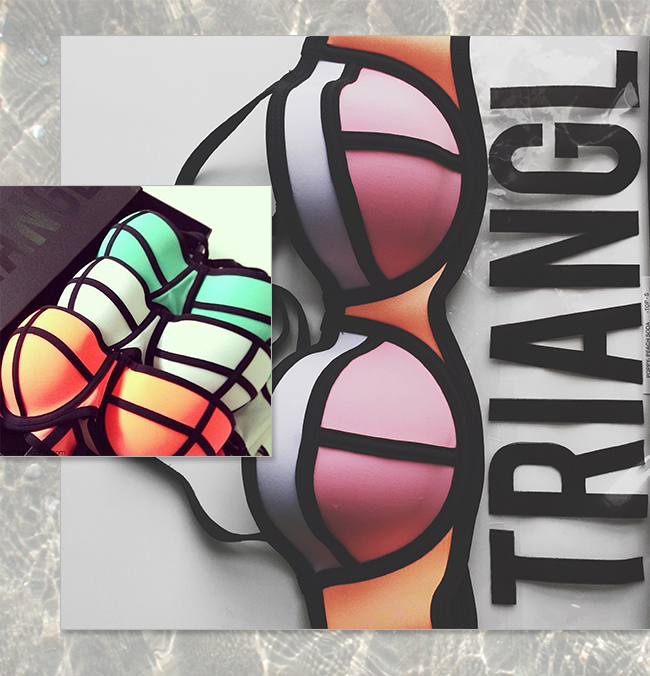 I'm wearing Triangl in the top shot and Banana Moon in the bottom but both have an equally sporty look as well as being the softest, smoothest and comfortable bikini to wear even when you're possibly poolside at Coachella.

The other plus, is neoprene basically gives you the same feel as a wet suit. The soft, rubber-like texture will even keep you a little warm when taking a dip in the ocean. With its bright fluorescent look, the colors stand out and make you even look more tan. I am already wearing this sexy surf-worthy look! Check out some of my favorites. Surf's up!
With Love From LA
Astrid